The other night my husband and I were sitting around, him watching some horrible cheesy movie I'm sure, while I tinkered away on my laptop. I started looking at Zillow and randomly pulled up the listing of the very first house we bought after we got married. As we took a little walk down memory lane I thought it would be fun to put together a post of all the different homes we've lived in over the years. We're an Army family so we've moved quite a bit and it's interesting (at least to me!) to see how different they all are. So shall we start at the beginning? (Some of these images I'm pulling from Google Street view and real estate listings as they pre-date my digital camera days!)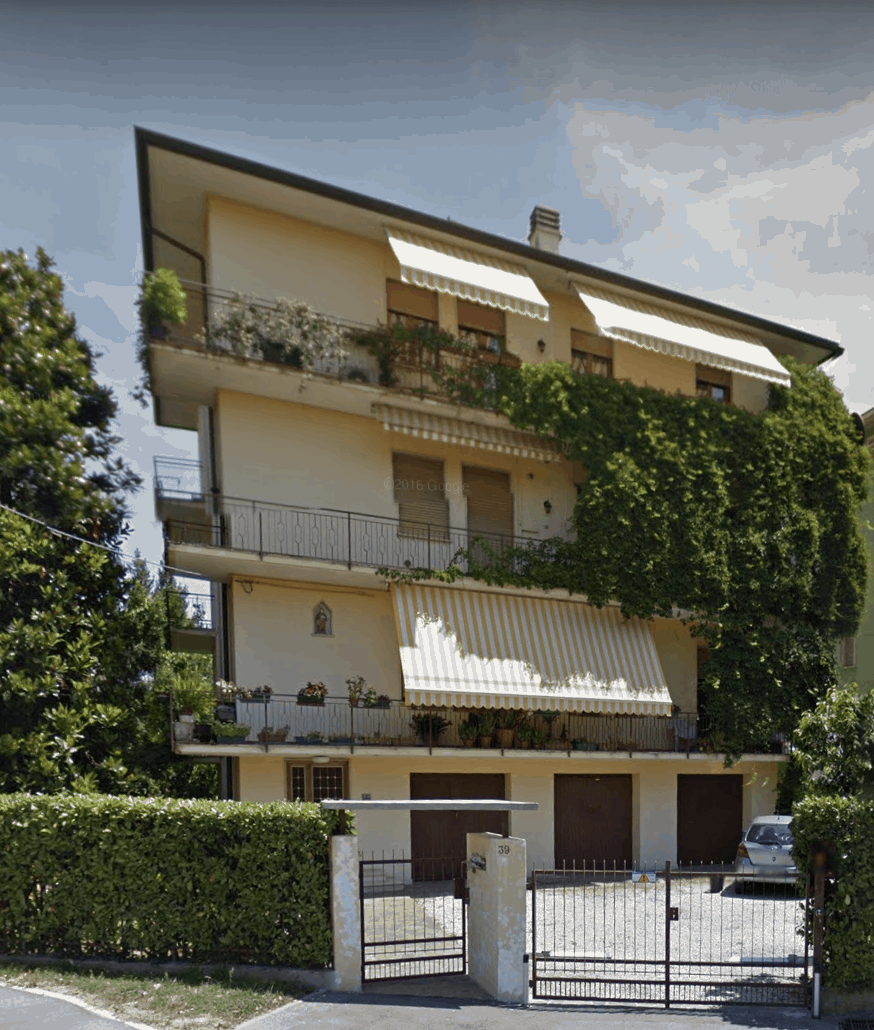 When I met my husband he was stationed in Italy with the Army. I moved over to be with him when he was between deployments and this was the home we lived in during that time and the first year of our marriage. We lived in the top floor apartment and it was lovely. The view was gorgeous over the hills and we could see the Dolimites mountains in the distance on clear days. It was about a mile walk into the walled city of Vicenza and a thirty minute train ride into Venice...ah memories!
When we left Italy my husband briefly got out of the Army. It only lasted about a year but during that time we lived near Tampa, Florida and bought our first home. Unfortunately it was at the height of the housing bubble and turned out to be a financially disastrous decision but I will always remember this little bungalow where we brought our first son home from the hospital.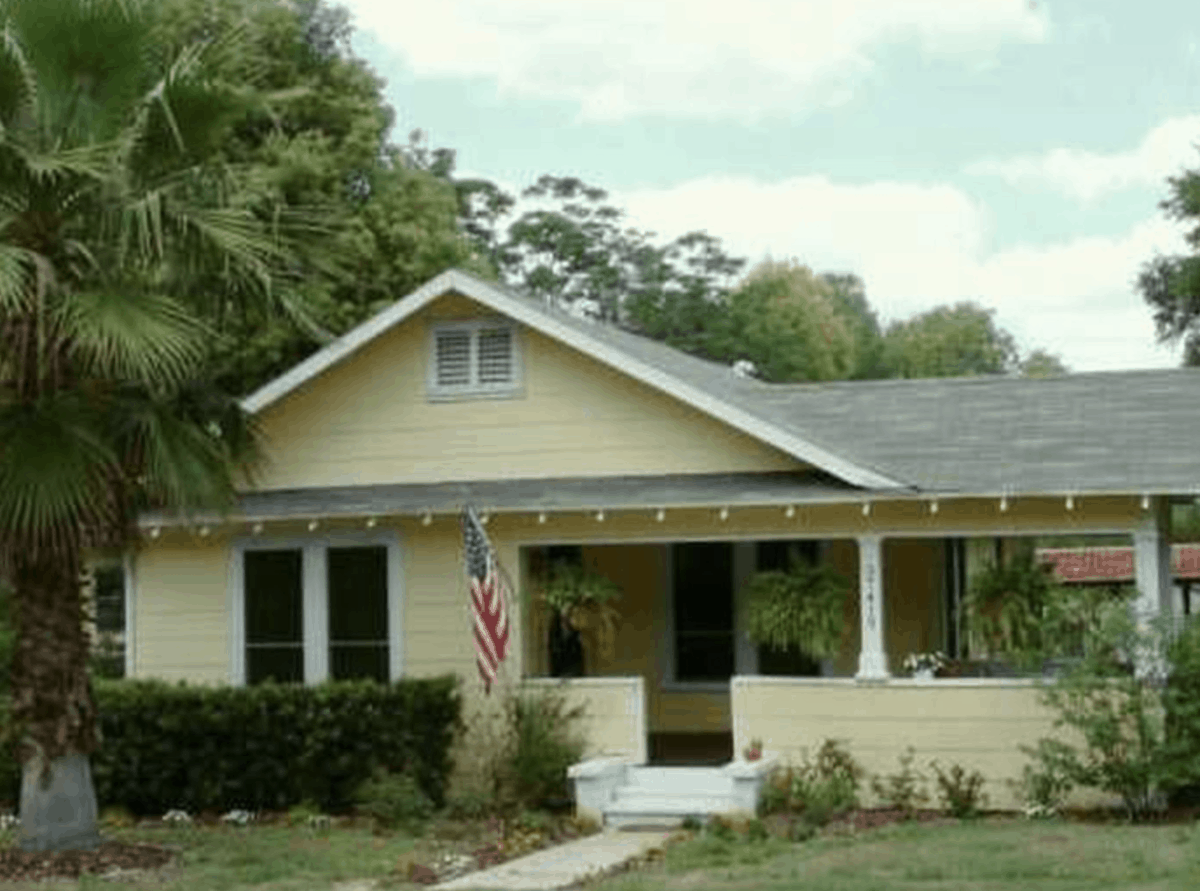 This house sat on almost an acre and had citrus trees in the yard. We did a lot of work to it in the year we lived there: scraping popcorn ceilings, restoring brick that had been painted, and tiling the kitchen and counters. It was the home that sparked our love of DIY! (See more pictures on it's Zillow page here.)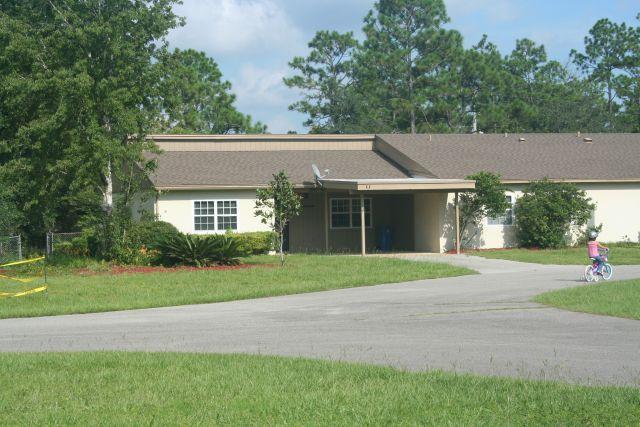 When my husband went back into the Army after our son was born we were sent to the Ranger Training Camp near Fort Walton Beach, Florida. There we lived in military housing, a quaint duplex on the Camp about twenty miles in the middle of the woods! (Actually, this wasn't our exact house, but a picture of another house I took for someone moving to the camp; apparently I never took a full on front picture of the house the entire time we were there!) It was remote but the perfect little home for us. We lived there for two years and our second son was born there. (I also started my first blog in 2007 when we moved to this house, a little family blog to keep relatives in the loop and show off pictures of our boys.)
As you can see the housing there was pretty small and dated. We were definitely excited when we made the move to Leavenworth, Kansas in 2009. I was nervous moving to Kansas as I'm an East Coast girl and had never lived very far from the ocean or anywhere it snowed regularly but we felt like we were walking in high cotton (Y'all Southerners know what I mean!) when we moved into this cute little split level home. We were in prime toddler mode in this house (the boys were 1 and 2 when we moved) and barely decorated as we were only there a year. Leavenworth was a great little town though and we really loved our time there.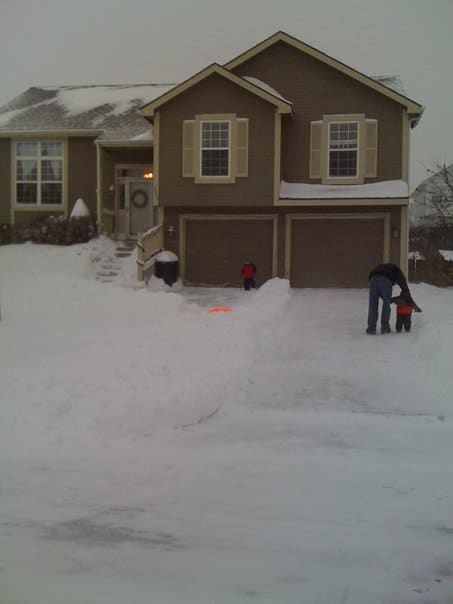 After my husband attended a military course in Leavenworth for a year we found out we were being sent to North Carolina. We were stationed there for four years total but of course, I managed to live in three different houses in that time! The first two were rentals, then we built a home. Our first rental was very close to the military base in the town of Fayetteville.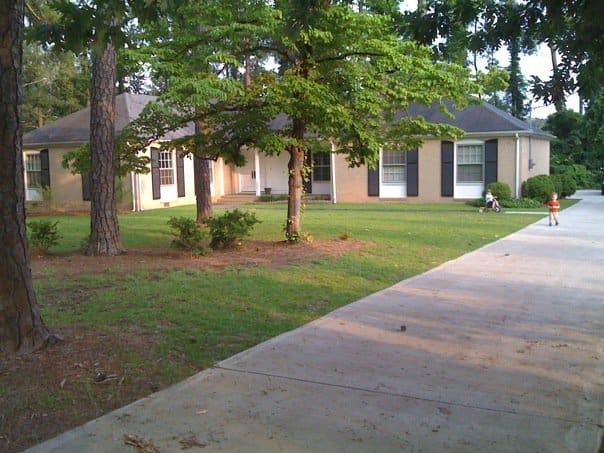 Six months after we moved my husband deployed to Iraq for a year. And of course, as these things work out, we found out we were pregnant with our third baby two weeks before he left! When our year lease was up in the middle of the deployment I decided I wanted to move farther away from the base and higher crime areas of Fayetteville and I found this cute little rental out in a more rural area that I felt safer in. This was where we lived when I started this blog way back in 2011! It started just for fun for me to share things like this bookcase makeover I did and how I made my own birdfeeders.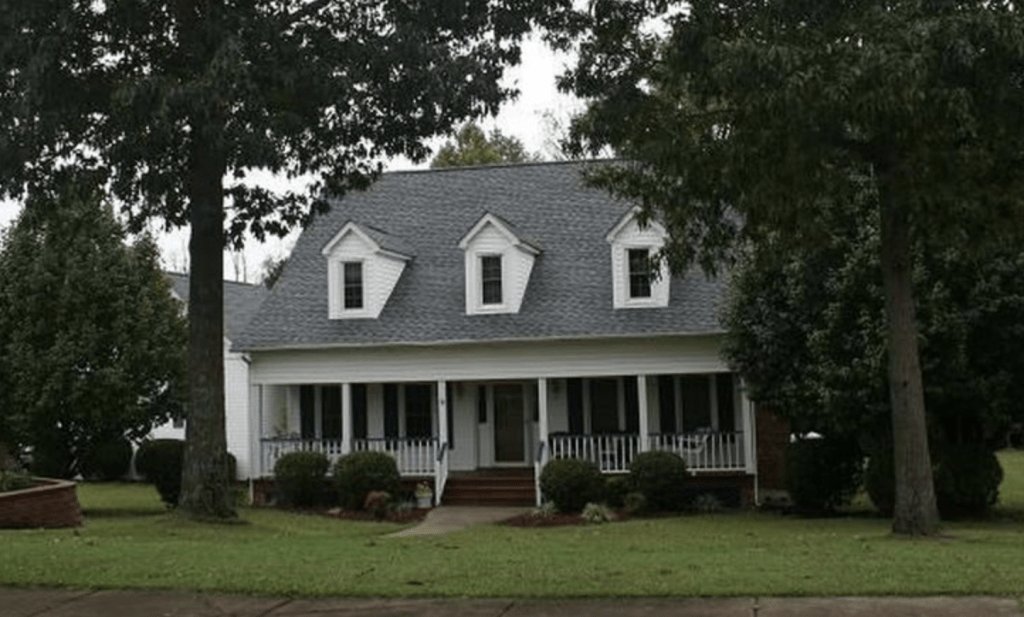 When my husband returned from Iraq we decided to build our own home. We thought we'd be in North Carolina for a while (wrong!) and thought it could even possibly be where we wanted to live when we retired (wrong again!) I shared the building process on the blog and around the time we moved into the new house I started blogging more intentionally trying to build my blog into a business.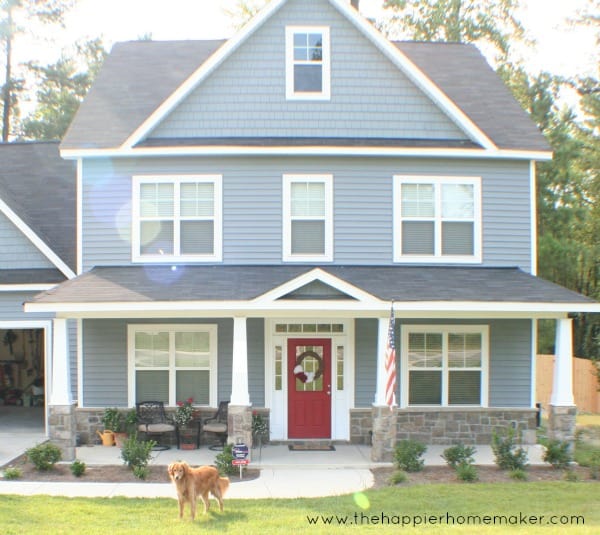 There are tons of pictures of this house on the blog, we loved working on projects like decorating our back patio and landscaping the backyard. Click here for a full home tour of this house!
We were able to stay in this home for two years (seems to be about as long as we can go!) before the Army informed us we'd be relocating to Washington DC. I'm not a big city girl so this was probably my least favorite place we lived. We rented out our beloved North Carolina house and moved into an urban townhouse about five miles outside of DC in Virginia. Here I continued to build my blog which was a full-time income at this point. I also homeschooled my children the two years we were in DC, it was busy times!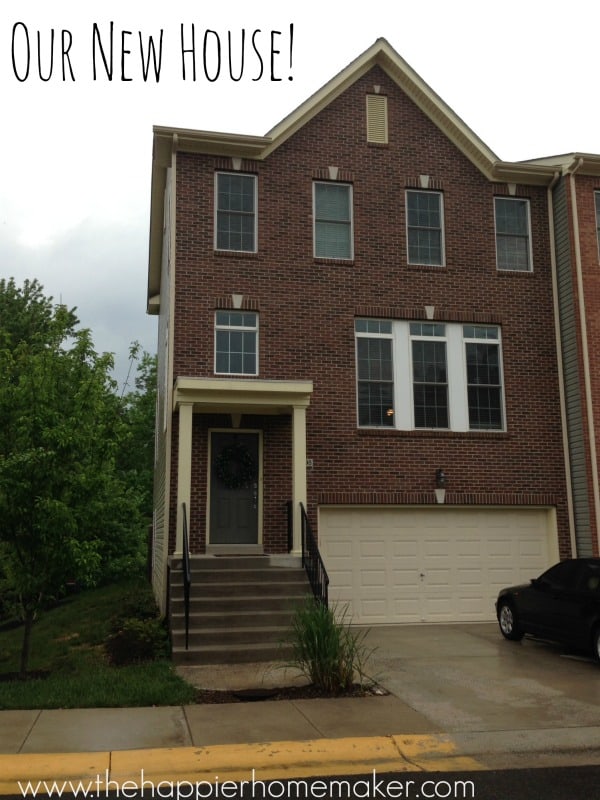 Click here for the DC house tour.
After two years in DC you can imagine our surprise when we learned our next stop would be a year in England! Honestly y'all, that year in England was one of the best experiences of my life. We packed the year full or travel and met some amazing people while my husband completed an international military course with students from over 50 countries. The house, however, I could have done without! Here is our English house, click here for the full tour! (We also sold our North Carolina house we loved so much before moving overseas.)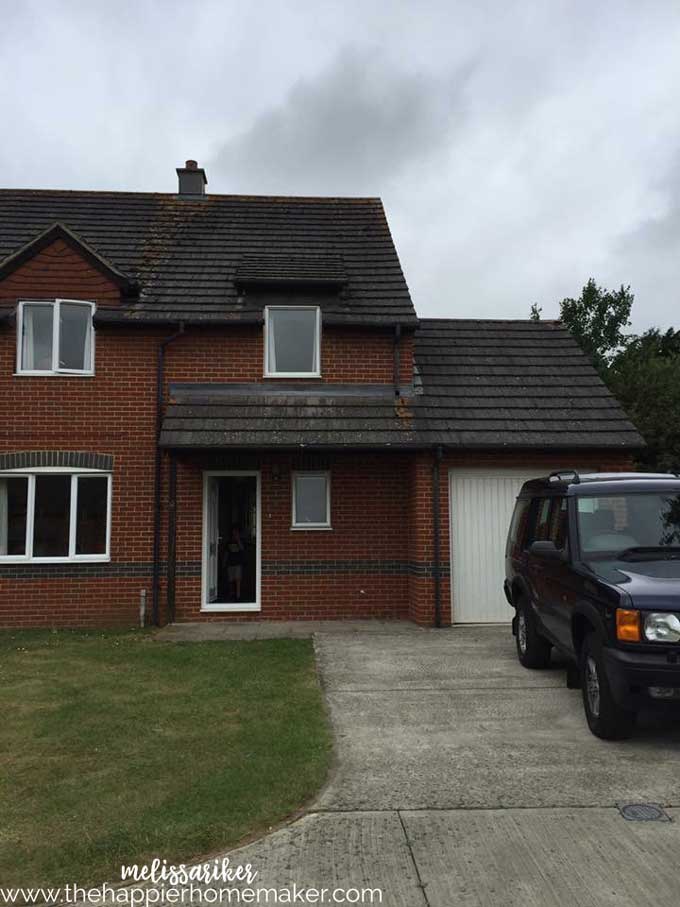 Incidentally, this may end up being one of the longest blog posts I've ever written, congrats to you if you've made it this far! It's also taking me FOREVER to write it because each time I pull up pictures of the old houses I get distracted and want to look at them all!
And back to the houses, almost finished I promise! We lived in England from July of 2016 to July of 2017. We found out last spring that we would be returning to the US and moving to Fort Stewart, Georgia near Savannah. This was totally unexpected for us. We met in Charleston, SC just north of Savannah and had always dreamed of living the coastal Lowcountry areas near there. We had even looked at buying land near Charleston before we left for England but the cost of homes and property in that area is pretty high. The Savannah area had much lower home prices and because my husband is approaching retirement from the military we decided to buy a home. I flew from the UK to Georgia in May of 2016 and found our new "forever" home!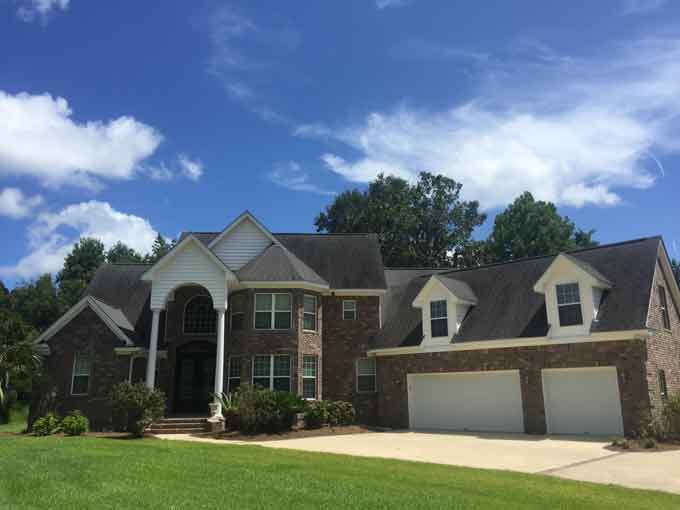 So there you have it. With any luck, we'll be able to stay here and let the kids grow up in this home. We feel truly blessed that we were able to buy such a beautiful home and it's amazing to be able to look back over the years and see all the different places we've lived and grown our family. It wouldn't be fair of me to not mention that we were able to buy this home in part because of the support you all have given me and my blog over the years, thank you so much!
Also, we never in a million years could have done it without becoming debt free and gaining control of our finances. That little bungalow in Florida ended up being a nightmare deed-in-lieu of foreclosure when we moved to the Ranger Camp and couldn't sell it for two years after the housing bubble burst. When we built that home in NC we had two car payments, a loan for the pool we put in, and over 60K in student loans. It was awful and stressful even though it looked great on the outside.
We found the Dave Ramsey Debt Snowball plan and worked for three years to pay off debt. The year in England helped us speed that up by prompting us to sell our NC home and our vehicles. Then we were able to aggressively save and be in the financial position to buy this house. Read my full debt free story here and I highly encourage you to start your debt free journey as well if you haven't yet.
How many times have you moved? We have ten houses in 13 years!