Make your own birdseed feeders at home with this step by step tutorial.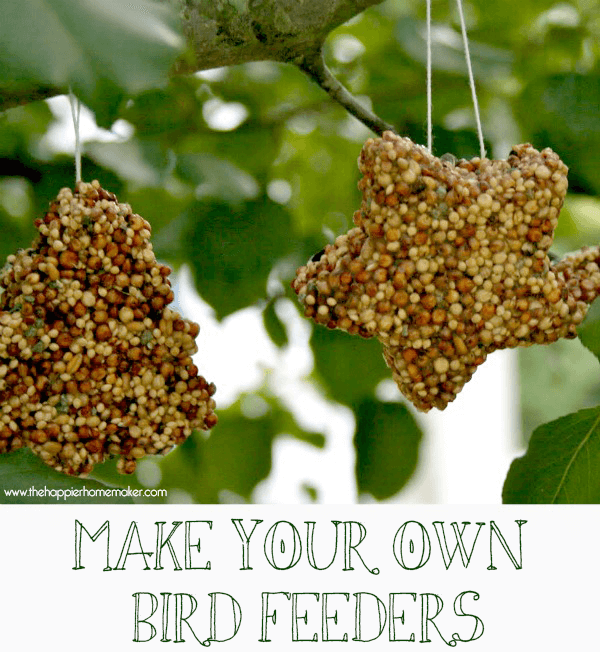 Way back in 2011 when this blog was brand new and just my little outlet while my husband was deployed I posted about making bird feeders with my boys.  We recently did this again last week and I thought it was worth posting properly so that others could do this fun craft too!
You might also like to learn how to make your own hummingbird food.
Supplies
Birdseed (obviously!)
2 Packets of Unflavored Gelatin
Cookie Cutters
Wax Paper
Twine
Step by step
Bring ½ cup of water to a boil.
Remove from heat and stir in gelatin until dissolved.
Add 1.5 cups of birdseed.
Lay wax paper on a flat surface and position your cookie cutters on top.
Spoon birdseed mixture into the cookie cutters until halfway full, then lay a knotted piece of twine in the mixture and continue to fill.
Pat top until smooth and let sit until hardened-about 6 hours.
Too easy, right? With Spring finally beginning to arrive it's the perfect afternoon craft!