Create a personalized DIY gift with this step by step tutorial for making a DIy Personalized Name Sign.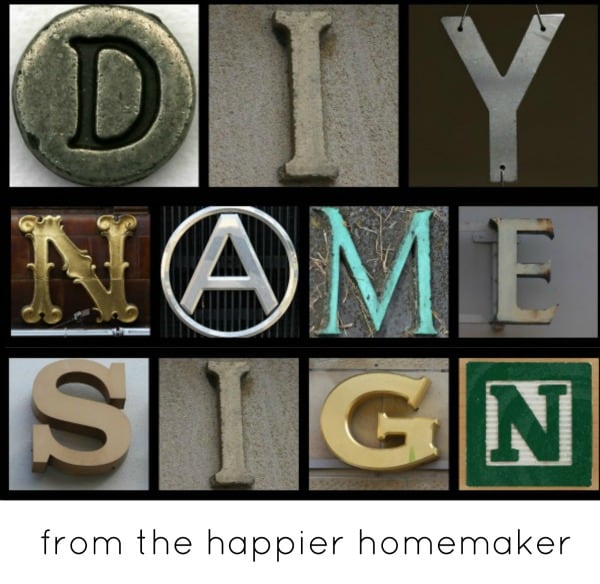 We've all seen those great pictures with people's last names spelled out in assorted photograph letters-they sell for upwards of $50-100. But did you know you can easily make your own for only the price of printing?
Step 1: Visit this Flickr gallery and browse the gallery of letters, saving your favorites. (Please note-this gallery is very generously provided for PERSONAL use, please read the copyright carefully-you may not sell these images or use for commercial purposes.)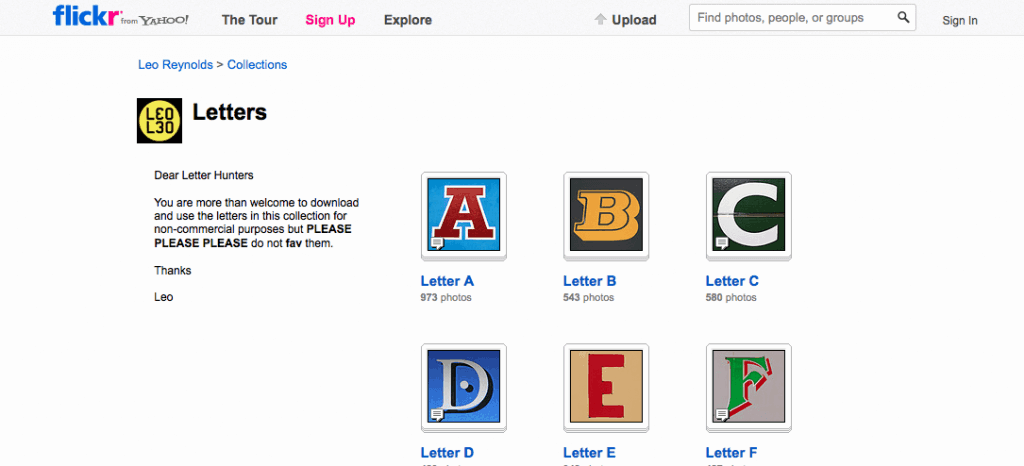 I was creating my last name-Riker-so my first stop was the Rs. There are pages and pages to choose from. I plan on making my art black and white so I didn't pay attention to the colors of the letters.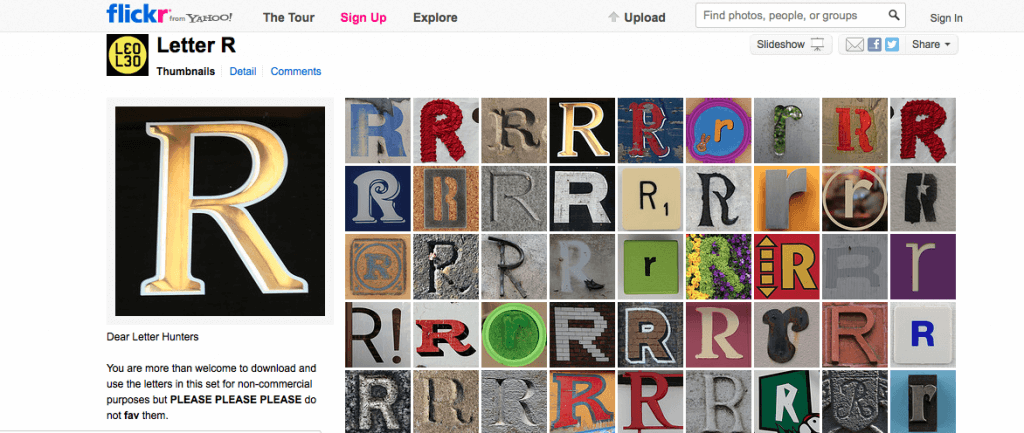 Once you have all of your letter photos saved open up PicMonkey and click the "Create a Collage" button.
2018 update: This blog post tutorial is 6 years old and PicMonkey is no longer free to use. You can create this with a free trial there or use Canva.com or other photo editing software of your choice.

Upload your letter photos to Picmonkey.
Click on the Layout button (middle one) and choose "Ducks in a Row." I chose the option with five in a row, if you have a longer last name go ahead and chose this for now.

Drag and drop your photos into the frames. If you need extra frames drag your photos to the space between the squares to create new spaces.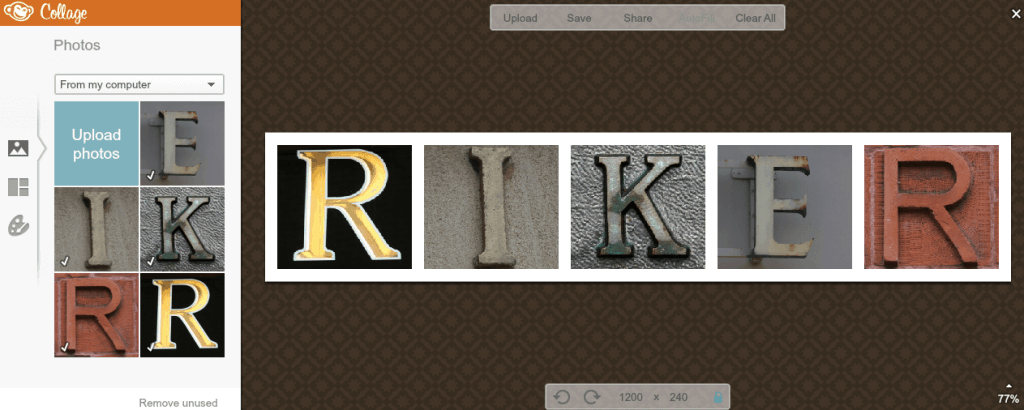 Click on the Palette Icon to adjust the border options. I reduced the spacing and opted for a black border.

Now save your picture and "X" out the collage window.

Now load the picture you just saved into the main PicMonkey area. Click on the Effects icon (beaker, second from top) and scroll down to Black and White. Hit Apply and you're finished! Save your picture and you're ready to print at your favorite site!
Do you think you'll make any of these for holiday gifts this year?