Last week my Black Friday shopping plans were very rudely interrupted by a nasty stomach bug that invaded our home. Instead of searching for a Christmas tree and braving the crowds buying gifts I laid on the couch and did a little virtual window shopping. One of the items I ran across was this stunning magnolia wreath from Pottery Barn.
It's beautiful, isn't it? I loved it so much but it was $89 and that just isn't in my decorating budget this year. So what's a girl to do? How about raid the woods next to my house and harvest my own magnolia leaves to create a knock off wreath of my own?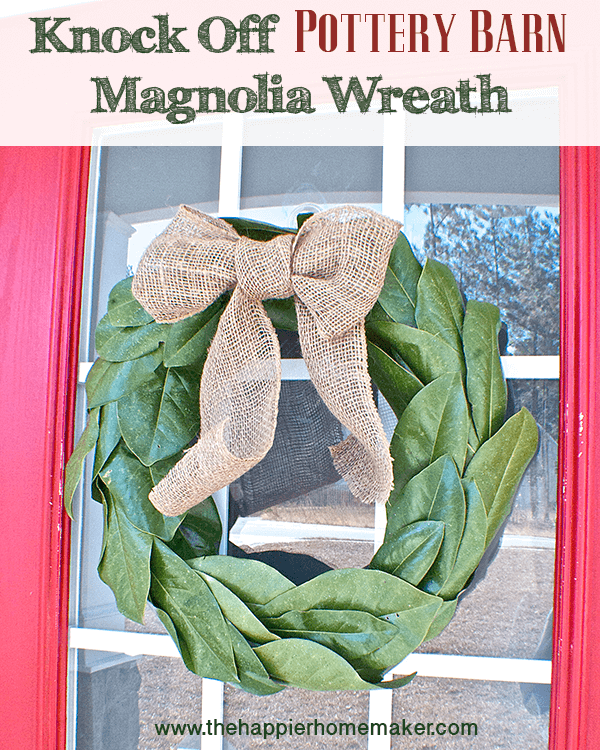 How to Make a Magnolia Wreath
This wreath was so easy to make and I'm in love with the way it turned out. I used my usual pool noodle wreath base and simply hot glued magnolia leaves around the pool noodle until I achieved the look I wanted. I didn't want my wreath quite as full as theirs, and I didn't want the brown leaves either.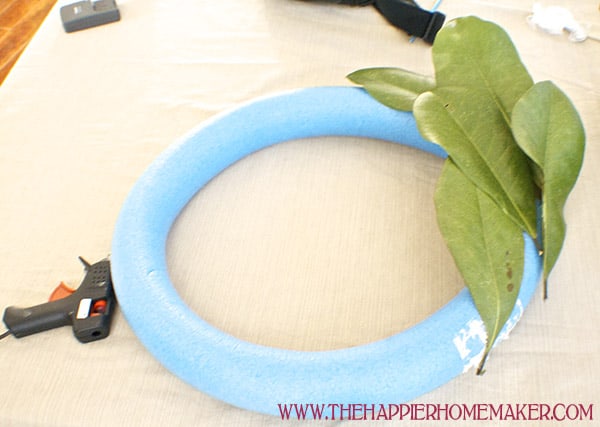 The entire project took me about an hour if you include trekking through the empty lot next to mine to gather magnolia leaves. (And I only had two small spiders to contend with during the process!)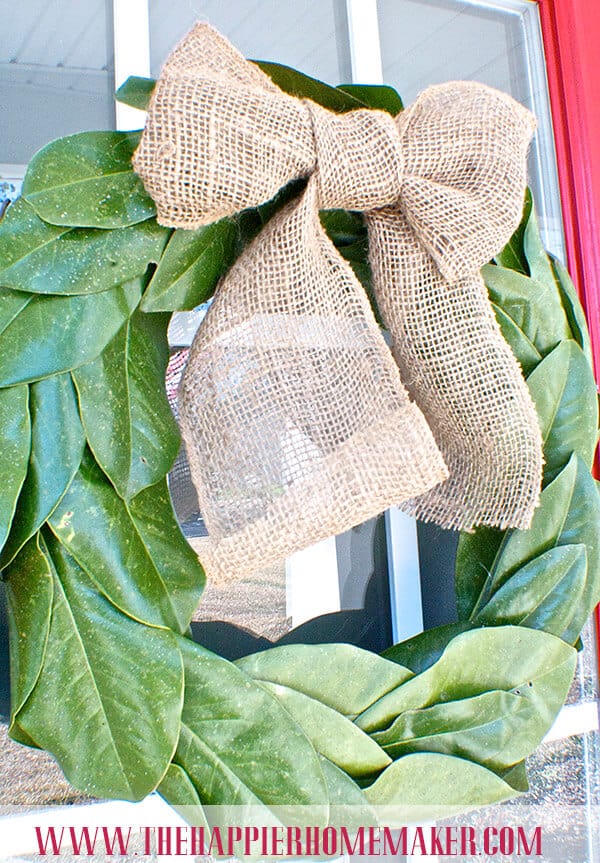 Have you hung up a winter wreath yet? Would you consider making your own magnolia wreath?