Have you noticed that I've been sharing a lot of gift ideas lately? This one was actually my husband's idea-he asked me a while back if there was a way to make our own DIY hand soap so I started doing research to figure out how to do it. There were a lot of tutorials out there and a lot of different methods but here is how I make mine.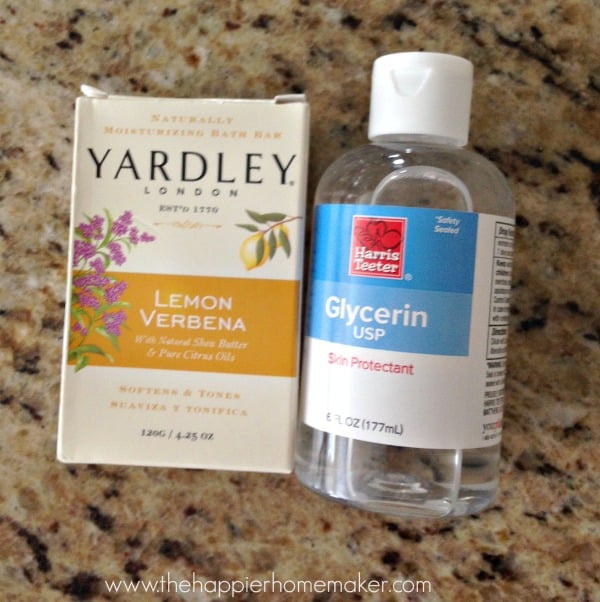 Supplies:
Bar Soap-choose one without additional moisturizers for best results
Glycerin
Boil one gallon of water in a large pot.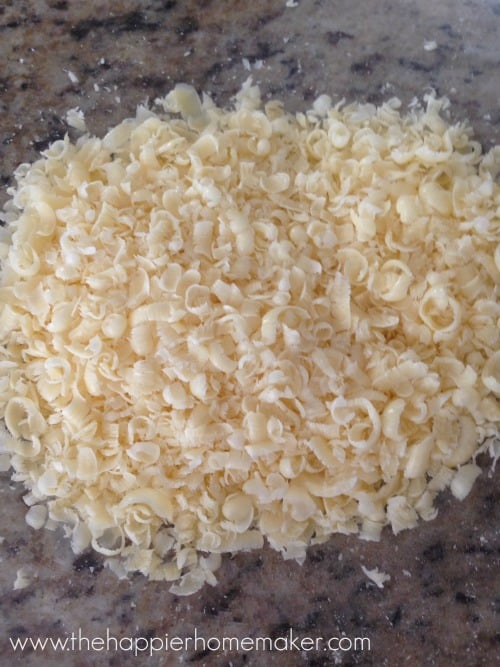 While waiting for the water to boil grate the bar of soap into a large bowl. (Am I the only one that is petrified I'm going to accidentally grate my fingers when using a cheese grater? I swear, I have a complex about it. I ended up using a knife to slice the bar of soap into thin slices once I got half way through the bar.)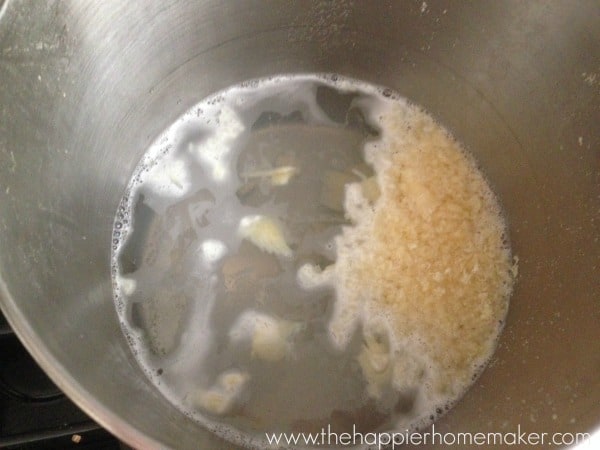 Add the soap shavings and 2 tablespoons of glycerin to the boiling water and stir until all the soap melts.
Remove from heat once all soap is melted and allow to cool overnight.
The mixture will thicken to, sorry about this, the consistency of snot. I really cannot describe it any other way! If I was a Hollywood producer who needed snotty special effects, this DIY hand soap would be perfect. Bleck.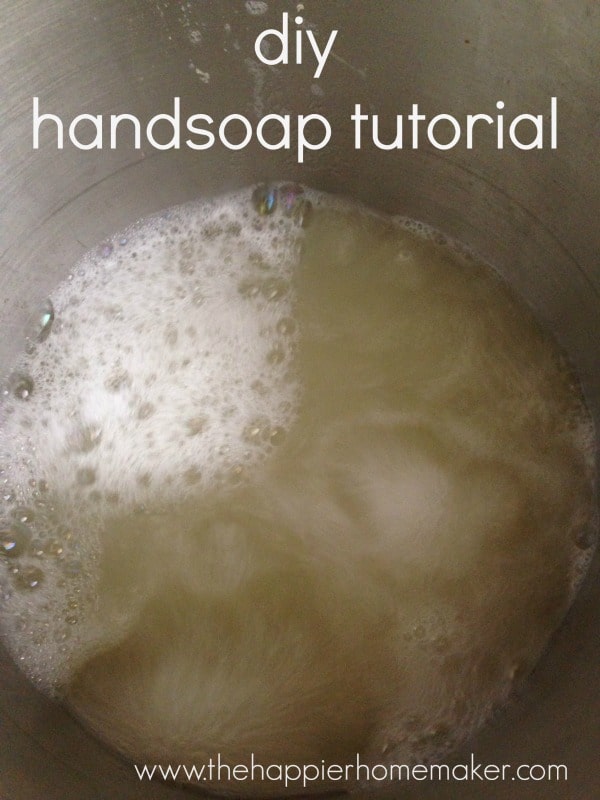 Moving on...
if the mixture is lumpy just give it a good stirring. If you use soap with too much moisturizer (don't use Dove, it won't turn out) then add more water and stir vigorously to thin. Spoon into containers. I used a cute little mason jar dispenser I made using this tutorial because, really, everything looks better in a mason jar don't you think? (If you don't want to make your own there are also tons of options on Amazon too!)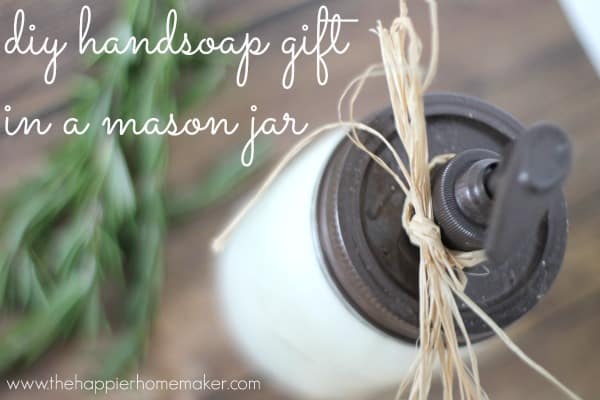 There you have it! I think these would make adorable teacher's gifts or hostess gifts, or just fun to make for yourself to save money and add a little cuteness to your life!