I had planned to have something crafty and beautiful to share with you today. Something like this: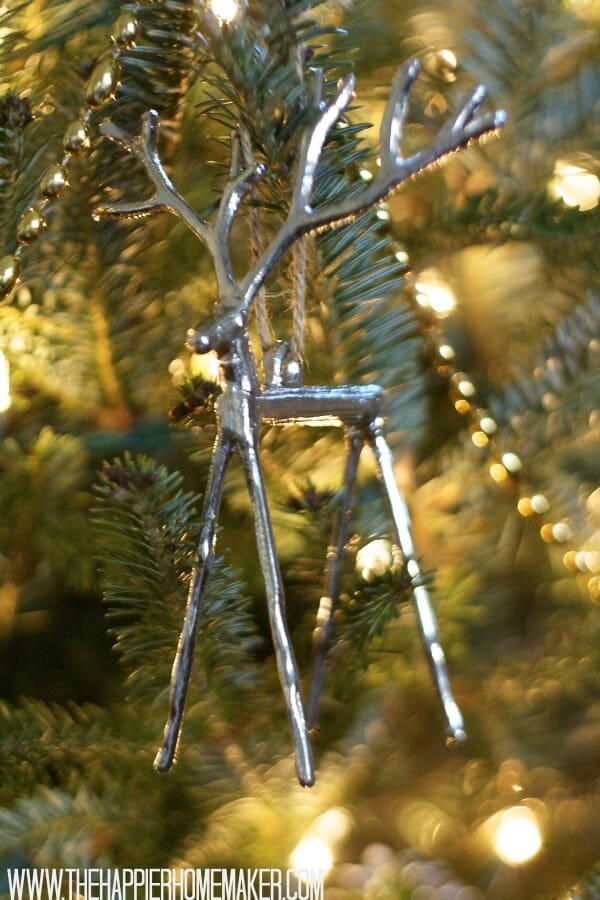 I mean that's the point right? Show pretty things, spread the creativity? But then a little something happened last Friday that pretty much threw my plans for a loop.
It all starts with this guy. And his new affinity for the potty.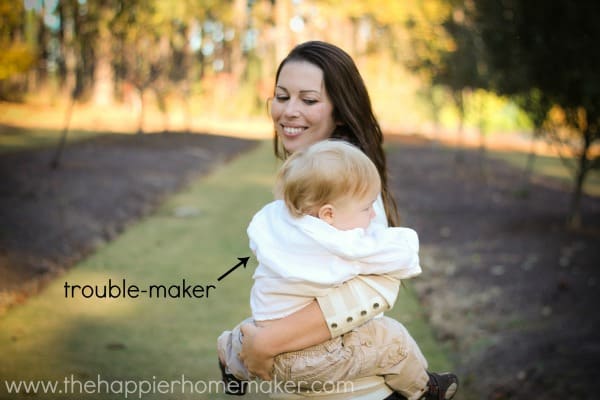 Apparently I was distracted for a few minutes and I didn't notice little man sneaking off to the master bedroom. And to the bathroom. Once there he happened upon a roll of toilet paper which he promptly threw in the toilet and flushed. Apparently after that he came back to his Mommy who was none the wiser of the chain of events that just began.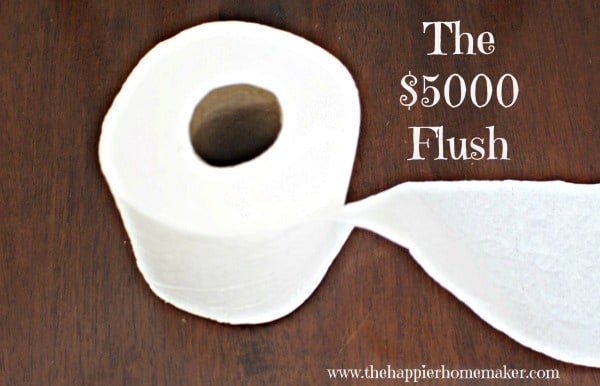 Some time later I ran downstairs to the kitchen to grab something quickly when I heard a strange noise start. I can honestly tell you I have never been more surprised in my life when I realize that noise was water flowing out of the vent in the ceiling of my kitchen. A lot of water.
I ran upstairs and turned the water off then quickly ran back downstairs to try to contain the water flowing into the kitchen. I put down towels and buckets to catch it-at this point it was also coming out of the light fixtures and switches on the walls as well. (I turned the electric off.) The water continued to run out of the ceiling for an hour after I turned the source off. Who knows how long it had been running before it started leaking through?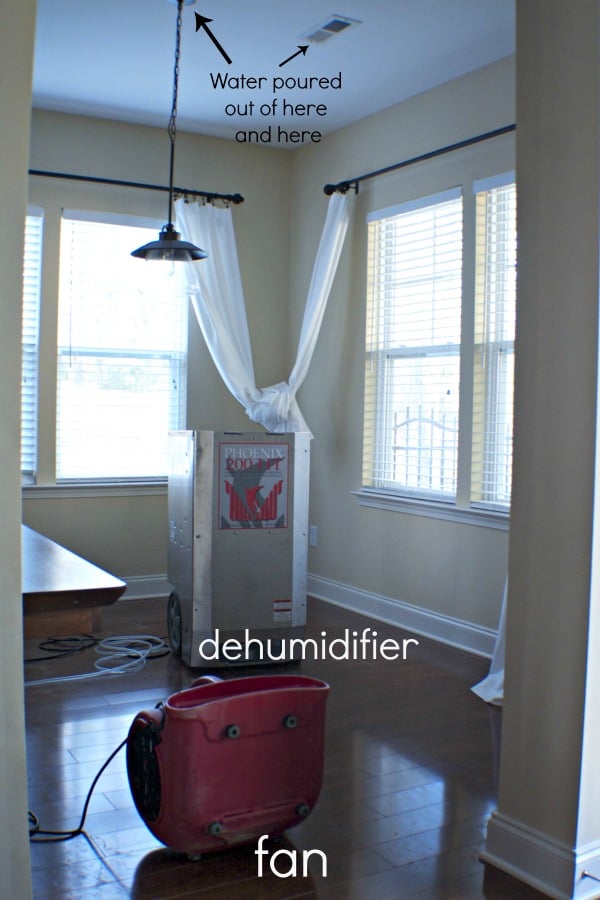 So needless to say this, ahem, situation, threw me for a loop. A few phone calls later I had an emergency water remediation crew on the way and a husband who was none too pleased to find out that his relaxing Friday night was most definitely not going to be relaxing.
So far they have placed numerous fans and dehumidifiers both upstairs and downstairs which are insanely loud and run constantly. They should be finished with the drying process today. Then we'll start repairs. The ceiling in the kitchen (over my eat-in nook) will need to be torn out, and possibly part of the wall. We are hoping to save the tile in the upstairs bathroom. I'll know more over the next few days.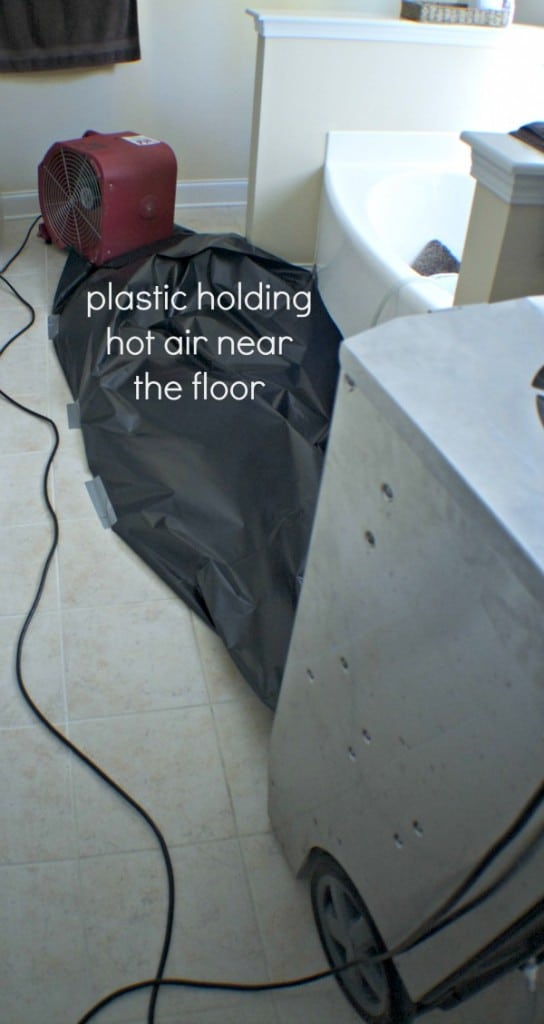 I was so crazy lucky I was downstairs when the water started coming out of the vent-if I had been upstairs I never would have heard it and the damage could have been much worse. I was able to keep the water from damaging the wood floors. I'm also very thankful for homeowners insurance...while the deductible we have to pay is no small change, the entire cost of the process is expected to be around five thousand dollars and I'm very glad we don't have to cover the entire thing.
Most of all I'm thankful that while the little guy made some mischief that he didn't get hurt when he snuck off to the bathroom. I've heard horror stories of small children drowning in toilets and I try to keep the bathroom doors shut. I don't know if it was my own absent mind or one of my older boys that left the door open but I'm thankful it was only a big (expensive) mess and not anything more serious.
So am I the only one this has happened to? What's the worst mischief your little ones have caused?