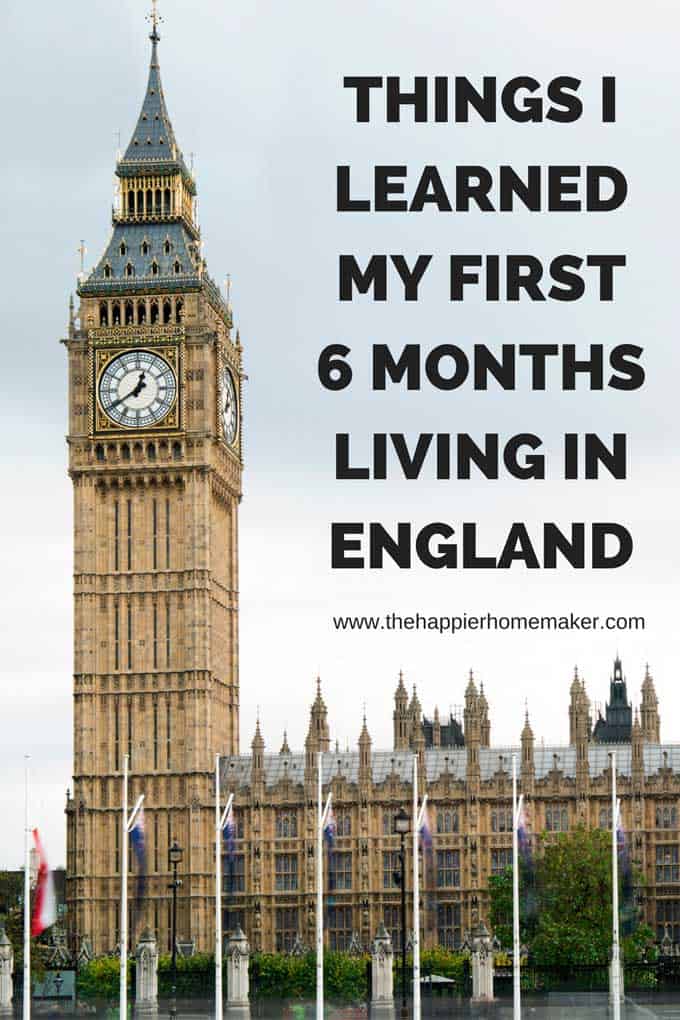 I can't believe that we're already half way finished with our year here in England. The time has flown and there's so much I've been wanting to write down, remember, capture. We've made so many memories here already and met so many amazing people from all over the world-it's been such an life-changing experience. I wanted to share some of my random thoughts and things I've learned or wish I'd known here today...this might just be the longest blog post I've ever written!
The Lingo
I wrongly assumed the only difference in language moving from the US to the UK would be the accent. I was far from correct. There are quite a few differences in words that had me googling things constantly the first few weeks we were here:
Pants are called trousers here, and pants refers to your undergarments! I mess this one up constantly even still!
Rather than saying "we're going on Tuesday" they say "on a Tuesday." Subtle difference but I find myself saying it now too and it makes me laugh.
"Well done" rather than "good job"
trash is called rubbish, and the trash can is the rubbish bin
"brilliant" is used generously-I might take that one back to the States with me along with "lovely" which is also used a ton
ham steak is called gammon
US style bacon is called streaky rashers
sweatshirt or sweaters are "jumpers" which my kids now routinely say
athletic shoes are "trainers"
a calendar or planner is called your diary
the trunk of you car is "the boot"
my children take "maths" at school instead of math
desserts are called puddings (even if it's not a pudding!)
Manners & Formality
I thought I was pretty polite and formal in the States and I'm downright super casual here. I had my supper club over for dinner and the next day had numerous handwritten thank you notes dropped off-complete with "by hand" written where a stamp would be on the envelope-the British by far have good manners down!
We are at a senior defense course here so this may be particular to our situation but there are areas of the university that you can't wear jeans-at all-ever! We've even heard it referred to as "the devil's cloth!" Ladies are also expected to cover their shoulders at dinner and dresses should fall below the knee at formal military events.
We also have real silver and crystal at formal events and multicourse meals with port or whisky served after dinner then coffee or tea at the end. I had to go out and buy coffee cups and saucers so that I could offer a proper "cuppa" after dinner to our guests! Fancy!
The Weather
I don't think I was truly ready for the weather difference here. We left DC in July and it was in the mid-90s and when we arrived in the UK it was in the low 70s, it actually felt great to not immediately start to sweat when we walked outside! Then we drove up to Scotland and I got a big reality check-it dropped down to 50 degrees one day and crazy wind-I was freezing and totally unprepared! My summer-in-DC wardrobe was totally inadequate, I didn't even have closed-toe shoes with me. Another lesson learned the hard way!
Because of the UK being an island and where it lays in relation to the jet stream the weather here can change remarkably day to day or hour to hour. I learned to always have an umbrella with me and that rain was going to happen and life must go on. The good thing is that the rain here is not usually the downpours we get back in the US-it's more of a light drizzle most of the time.
The weather here was gorgeous through the summer and into the fall-so much so that I joked with my British friends that they made up the bad weather to keep people from moving to their gorgeous country! Then came late October and with it the cold, rainy weather. It was like a different universe. It tends to hover just above freezing and rain at least a little most days. In all honesty, it's been hard for me. I'm a Southern girl and I hate cold weather and it can be a bit miserable at times. My Michigander husband doesn't mind a bit. It's made a bit worse by the fact that we normally take 1-2 cruises a year and here there is really nowhere to travel in the winter than would have those hot, Florida-like temperatures. First world problems, right?
Also I'm going to group this in with the weather-being so far north meant a startling change in daylight hours from summer to winter. When we arrived in the summer the sun came up at 4:30am and set at 9:45pm. Over Christmas when we were in the Scottish Highlands the sun came up at 9:30am and set at 3:30. I told my husband that's why they built Stonehenge-to celebrate the days finally getting longer!
The Driving
I was straight up scared to drive when we got here. Not only is it on the opposite side of the road and the opposite side of the car, the roads here can be INSANELY small. Road will have two way traffic and be the size of a one way lane in the States. We bought an older Land Rover when we got here and it's a huge vehicle for here so that doesn't help much, sometimes I'll just stop my car and let the oncoming vehicle pass me because I have no idea how we're both going to fit on the road!
There are also not many large highways compared to the US. Here they are called "motorways" and they are comparable to most of our large interstates but other than that the roads are much smaller. They also do a lot of roundabouts instead of traffic lights-the nearby town of Swindon has this beauty I got to navigate my second time driving in this country, called the "Magic Roundabout!" I was literally dripping sweat by time I got out of it!

Drivers are also very polite for the most part-which was amazing coming from the horrible traffic in Washington DC! They don't crowd the fast lane (which is on the right of course-that one took me a while!) and if you put on your turn signal they usually go out of their way to let you over-so different than the aggressive driving we came from!
Eating & Drinking
Most of my British friends love to tease me about how early I eat! We normally have dinner around 5-5:30 but here that's very early to eat. Most pubs don't even open for dinner until 6 and most people eat towards 8pm when they go out to eat.
We also learned quickly to always keep Prosecco on hand-everyone here loves it and it's almost always offered when there's a gathering. It's also called "bubbles" or "fizz" among the ladies as well. In the States sparkling wine seems more of a special occasion drink but I will probably carry this tradition back to the US with me as well-I love some bubbles!
There seems to be a lot more social drinking here also. It's not unusual to see people drinking alcohol with their lunch or a teenagers drinking at a meal with their parents.
Sunday Roast is a big deal-very delicious family meal usually served mid-day. The butchers shops here and many pubs will be closed on Monday because traditionally people ate leftovers from their Sunday roast on Mondays. Speaking of that, there are proper butcher shops here, my British friends are amazed when I tell them I had never been in a real butcher before we moved here. In fact, I can't recall ever even seeing one in the areas that I've lived in the US! (If you have let me know in the comments-I'm so curious about this difference!)

The House
Now we are living in British military housing so I can only speak to that, but there are some very big differences to the houses we have back in the US.
all the doors lock and unlock with keys from the inside and outside
no automatic garage door opener
radiator heat (which is actually really effective!)
on demand water heater-another thing we had when in Italy and I have no idea why the US doesn't do this as much, we never run out of hot water!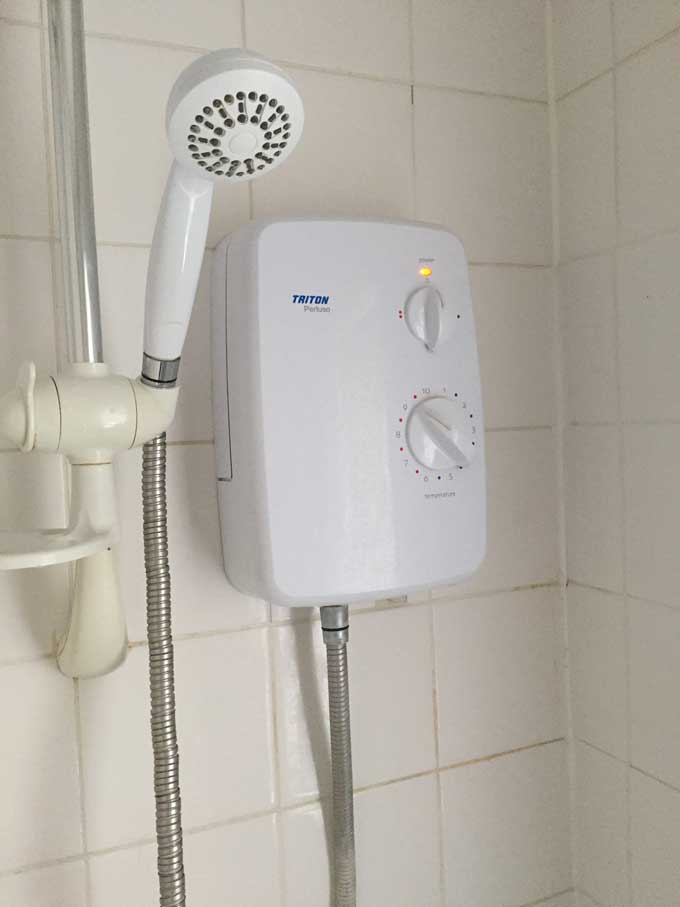 electric shower-heats the water as you shower, again-never run out of hot water and easy to adjust the temperature
We only have one full bathroom for the five of us-I was more worried about this before we moved but it hasn't been too bad. The bedrooms have sinks in them where everyone brushes their teeth, etc. so that helps a lot.
no air conditioning-we asked when we moved in and were told "you don't need that in this country!"
no screens on the windows...this effectively turned our cat into an indoor/outdoor cat when we moved in the summertime-he was loving his freedom!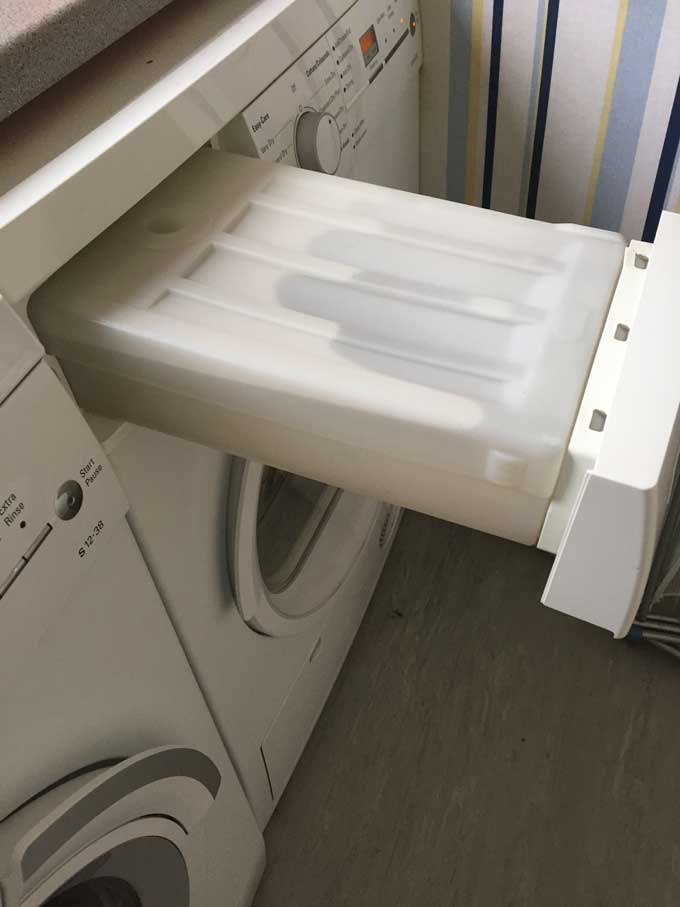 I'm not sure if it's particular to our home but our dryer doesn't vent to the outside. The evaporating water collects in a tank which you then have to empty every couple of loads. This was mind boggling to me when we first got here!
no garbage disposal....I miss this more than I would have anticipated!
tiny refrigerator!!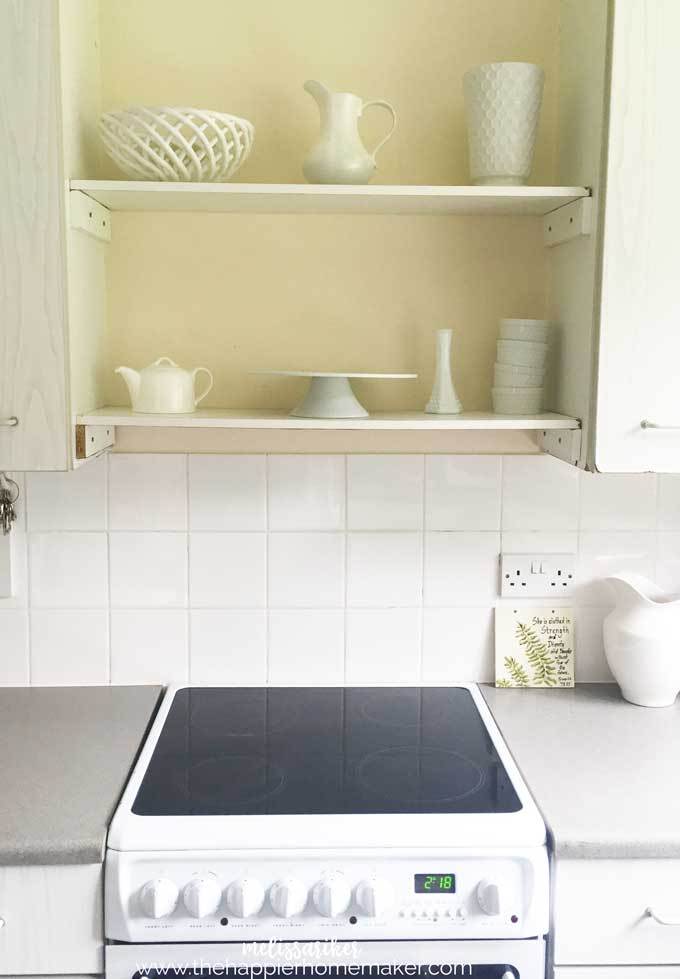 switches on all of the plugs and on/off switches for the large appliances, I have no idea why (see next to the plugs above)
we have two ovens-one has a fan which makes it cook things MUCH faster....I burnt everything I tried to make for weeks when we first got here
all the sinks other than the kitchen have separate hot and cold water faucets-makes washing your face with warm water interesting
The School
The two years we lived in Washington DC I had homeschooled my boys but the years before that they attended a charter school in North Carolina. All three of our children now attend a local village school and I have to say I adore it. The school day is shorter than the school they attended in NC, it runs from 9am to 3pm. They also have multiple outside breaks totaling about 1.5 hours through the day that are only missed if the weather is just awful, very rare. A light drizzle? Go outside. Muddy field? Put on your wellies! I love that they encourage the children to move and be active!
They also teach to each child's level rather than having the firm one size fits all that I've seen in the US. The class size is about the same but every class in my children's school has a second teacher or assistant to help so it's easy to divide kids up by their level of understanding. Very helpful for the kiddos!
They start at age 4 here into what they call "reception" very similar to pre-K but the children actually learn to read and do simple math through play-based learning. Then at 5 they enter Year 1 and they transition them through the year to more formal education. My youngest son started school in year 1 this year and I was very worried because he had never attended preschool and didn't even know his alphabet yet (we had dealt with a lot of speech/language issues with him) but the teachers were amazing and he's reading beautifully now!
The boys don't have daily homework like they did at their US school. Each day they have to read and I sign a reading log for them. Once a week my older boys have one online maths assignment. The older ones also have a ten word spelling test once a week as well. Each "half term" or six week session they work on a project at home with a broader theme-they did space and World War II in the fall. My five year old works on reading, writing and spelling sight words but he is not tested on it and he learns at his own pace. As he learns his words they replaced the ones he knows with new ones to practice. Everything is very gentle.
Oh-and we don't drive to school here, most people in the village walk or ride bikes or scooters and I love it-I think it does my boys a lot of good to get some physical activity before school and it keeps me active doing twice a day bike rides as well, about a mile each way. (This is also another place where you learn to accept the weather and make the best of it!)

And a Few Random Bits....
"bits" is another word used a lot here as I did above
there are a lot of sheep-sheep everywhere!
"old" to us means nothing over here-we've eaten in multiple pubs that have been operating since the 1300s, ancient stones like those at Stonehenge are found in multiple parts of the country and there are many Roman ruins to be found as well
walking is a national past-time, there are public footpaths you can take through fields and farmland
dogs are very popular (and dog walking!!)
they have Indian restaurants like we have Mexican restaurants in the US-they are everywhere!
they can't have light switches in the bathrooms so it's usually a pull cord or the switch will be outside the door in the hall
That's all I can think of right now-I'm sure I'll end up writing another similar post before we leave this summer with even more things I've learned. Overall I am truly loving our time here in England, it's been an amazing opportunity for our family! If you have any questions just leave them in the comments and I'll do my best!
More blog posts about our time here:
Travel to the UK with kids (and a cat!)