I'm back! Did you miss me (or even notice I was gone?)
The past two weeks most everything you've heard from me aside from Instagram was scheduled ahead of time. My husband (who is in the Army) was on two weeks of leave and I tried my absolute best to unplug as much as a blogger can while he was home. It's challenging for me but I think I did okay at staying off the computer, although he might beg to differ!
We had a whirlwind couple of weeks. The first weekend I surprised my hubby with a kid-free weekend in New York City although our flight there ended up being cancelled so we ended up with a night in Raleigh and one night in NYC. We made the most of it and had an awesome time though!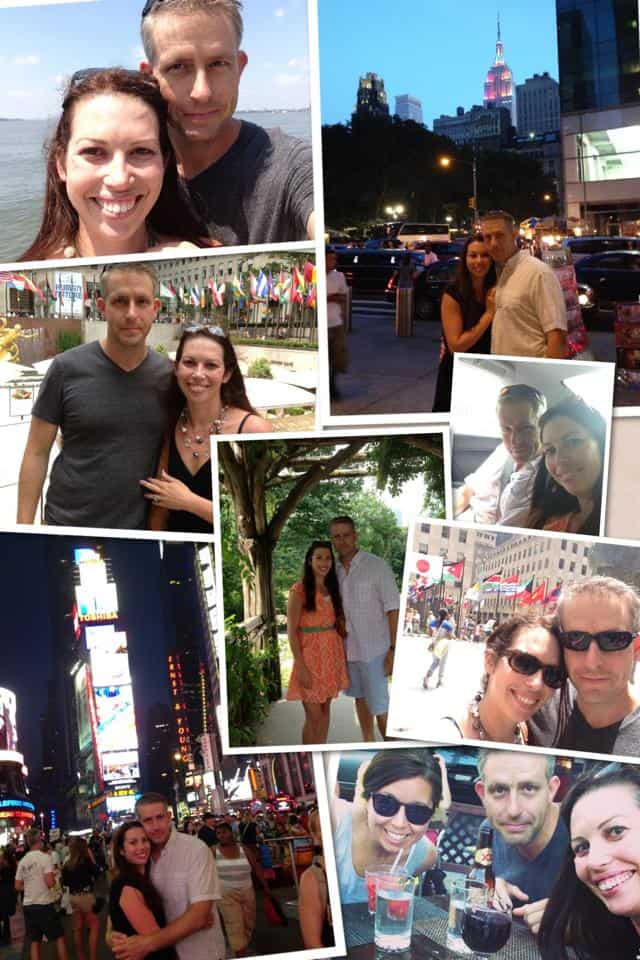 After our fast weekend trip we were able to enjoy some great home time with the boys and enjoy the pool (when it wasn't raining-has everyone else had this crazy constant rain that we have been having??)
After spending the 4th of July here at home we headed up to Virginia to visit my Mom who lives on the Chesapeake Bay. We had lots of beach time and made tons of memories. The best part I think was spotting dolphins and kayaking out to them with my six year old son. It was definitely a memory I think we'll both always treasure!
We even managed to sneak in a trip to Busch Gardens in Williamsburg while we were up there! After that we were all ready to get back home and have some rest before vacation was over. Not only was my husband back to work today but my two older boys (who attend a year-round school) had their first day of school today!! My oldest entered second grade and my middle son started kindergarten! It was a big day and I was a ball of stress this weekend trying to get ready.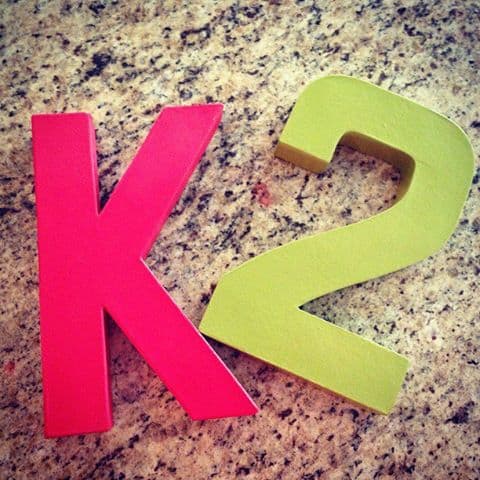 I posted this picture on Facebook and Instagram over the weekend about getting photo props ready for their first day and got a lot of positive responses so I thought I'd show you the way I used them on my oldest's first day of K.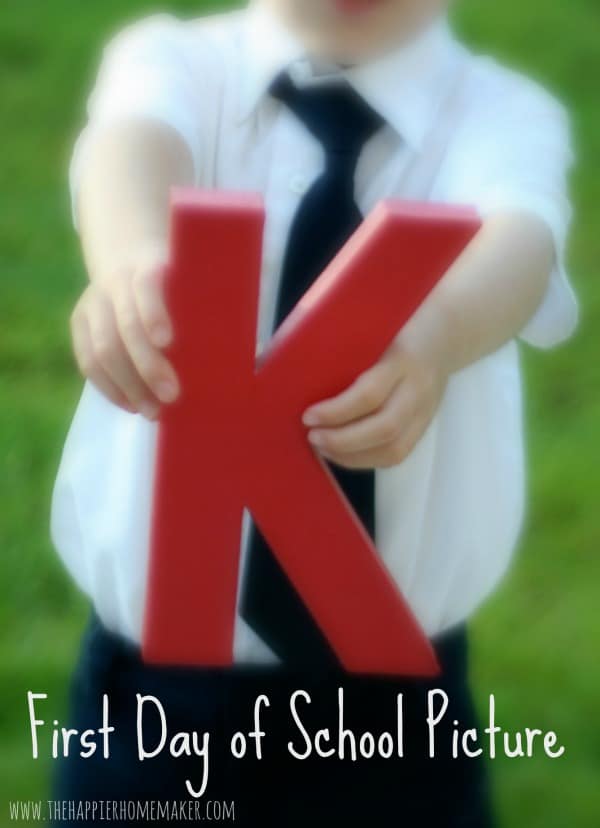 I bought the letter/number at Hobby Lobby for less than $3 and just spray painted them with a paint and primer in one. The boys love posing with them!
So, that's my recap of the craziness of our last two weeks. I'm very excited about getting back into the swing of things both at home and on the blog and I have some really exciting posts and projects coming up! Thanks for hanging with me lately-if you've emailed or left a comment I promise I'm doing my best to catch up!