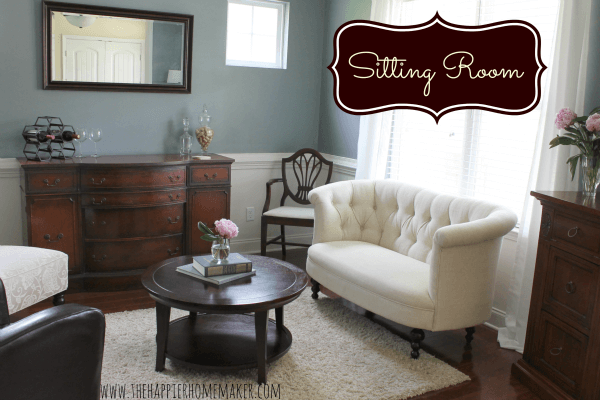 I've been a bad, bad blogger. I've been sitting on this huge change we've made in what used to be our dining room for over a month now. I was hoping to get it totally finished before showing you but you know what-it ain't happening anytime soon so you're getting another "in progress" photo, albeit a pretty big change since the last time I showed you. Want a reminder of what it used to look like?
Here is the room last year, we never really got it together in here after we moved in.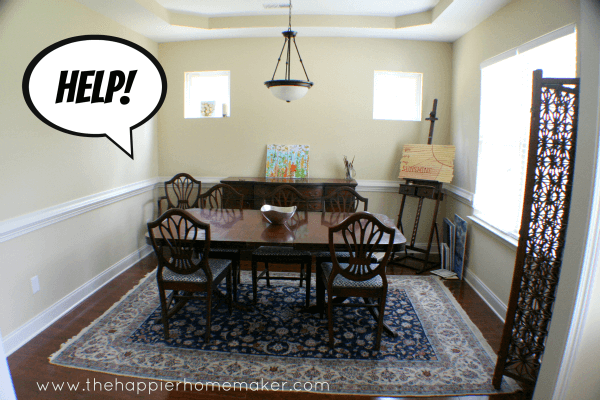 Then we decided to make it a sitting room/bar area rather than a formal dining room so we cleared it out and painted:
We bought the new loveseat and two chairs at Pier 1...after that the budget was about gone so the rest of the room has been "shop the house" if you know what I mean. I have a few more things on the list but I think it's coming together quite nicely so far!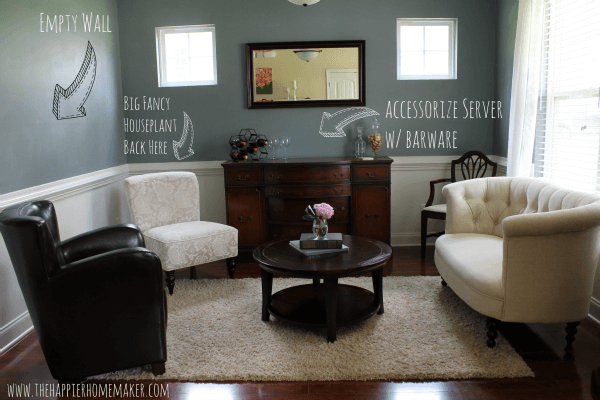 And by the way, don't peonies make everything seem a little more fancy? Like: "Here is my super awesome fancy sitting room, complete with peonies!"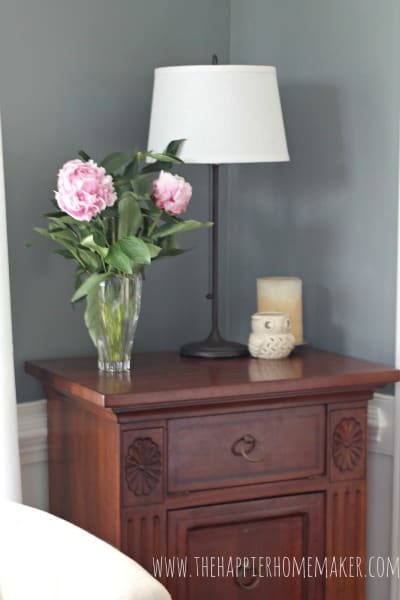 Can't forget the nice books on the coffee table that I have somehow managed to convince my toddler not to dump them on the floor every day!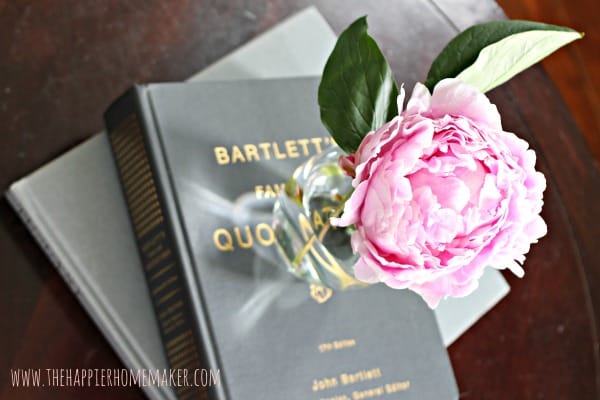 So what do you think of the room so far? I'm all over the place with how to decorate that blank wall on the left-gallery wall, a few large pictures? What do you think?