You guys! Today is the day I've been waiting for-our household belongings are being delivered from England! I left our home there July 12 (see our home tour from England here) and I'm so excited to see my things again-I feel like a kid on Christmas morning. It's been driving me crazy not being "settled" in our house and only having some random pieces of furniture that we had stored while we were overseas. I'm really looking forward to decorating-I recorded this video for you all a couple of weeks ago talking about our plans for the living room decor:
To give you a little refresh, this is a picture of our living room furniture that's on the way from the UK: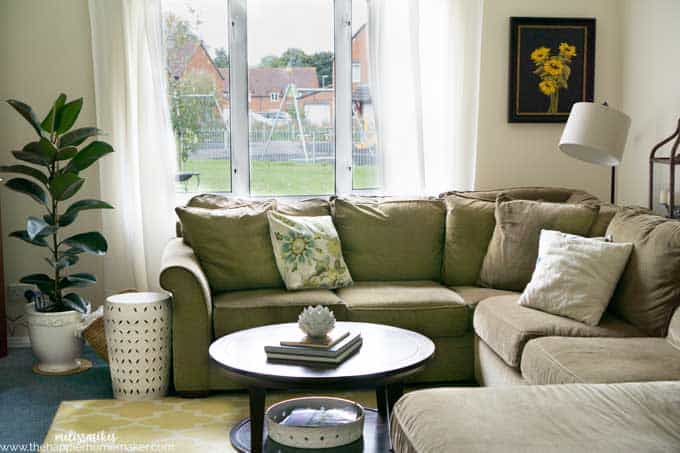 Our new home has a bonus room upstairs that will serve as an area for my boys to play, watch tv, etc and we'll be moving the sectional sofa and coffee table up to that room and buying new furniture for our living area downstairs. The current furniture we have that you saw in the video will get sold to help offset the cost of the new furniture. Because we plan on staying in this home long term I really want to buy nice, quality items that work well with the space. Being military we've moved so much that I'm constantly making furniture "work" even if it's not quite right because I know we'll be in a new house in a year or two. Now that my husband is approaching the point in his career where we can settle down and look towards retirement I want to decorate with a more long term focus!
I asked you all on Facebook a while back when we were debating sofas and you all overwhelmingly agreed with me (yay!) that the Ethan Allen sofa was the way to go and we have ordered that-it should be arriving in the next 2-3 weeks.
I also asked you guys for opinions on coffee tables-this was a bit more of a toss up and I'm still on the fence about where to go with this.
(So let me know in the comments below!)
Also, as I mentioned in the video I found a great rug at Homegoods-seriously, their prices on rugs are amazing. We found a 9 by 11 rug for $299-SO much better than the prices I've found anywhere else! Here's a sneak peek: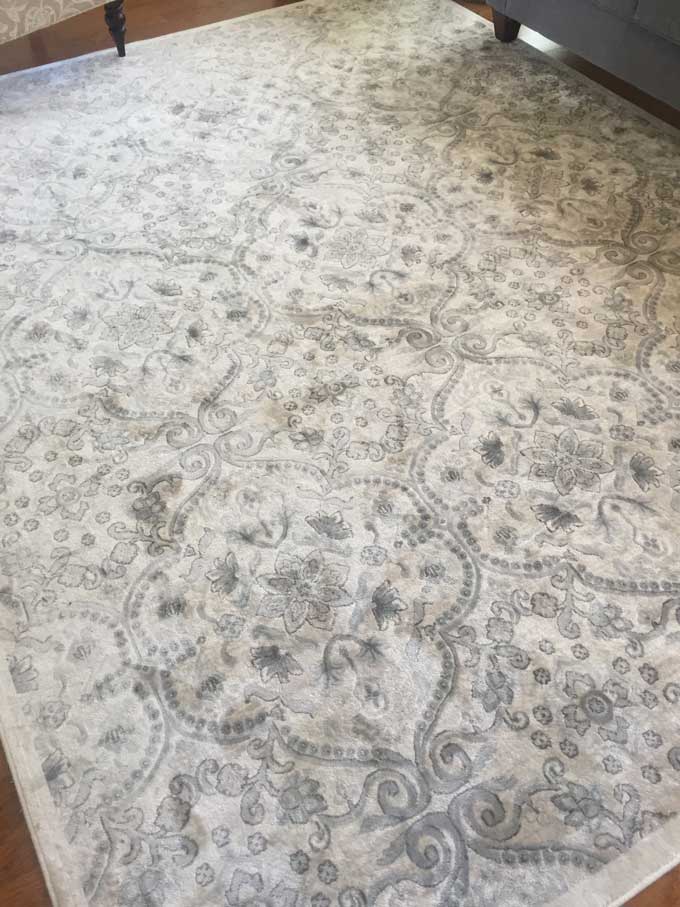 So that's where we are for the living room. In other areas of the house I've started replacing some lighting in the kitchen-changing out the dated tulip lights over the breakfast bar and eat in kitchen-pictures coming soon!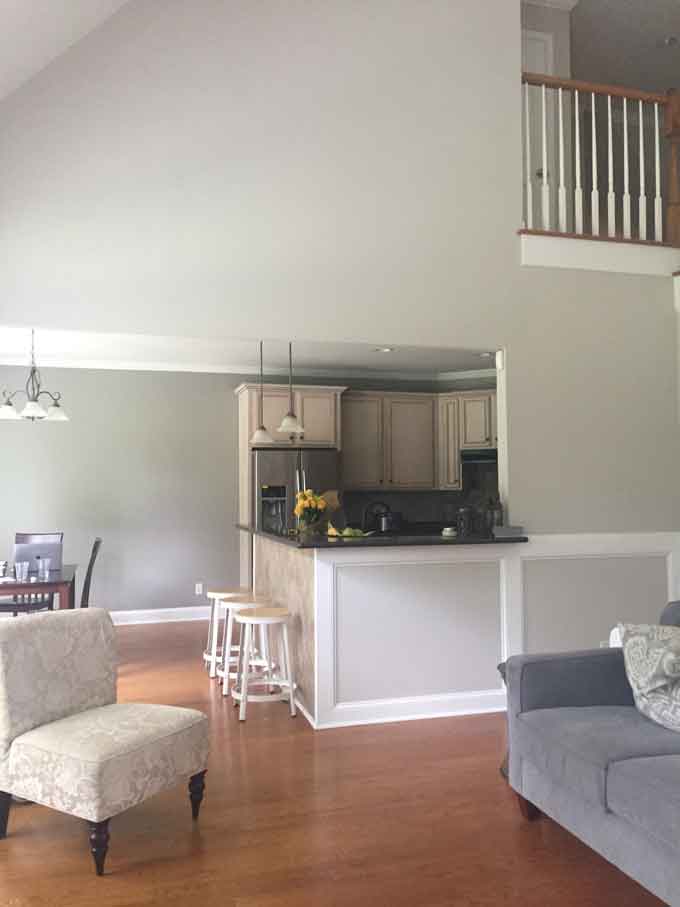 We are also planning out how to change out the tile on the fireplace...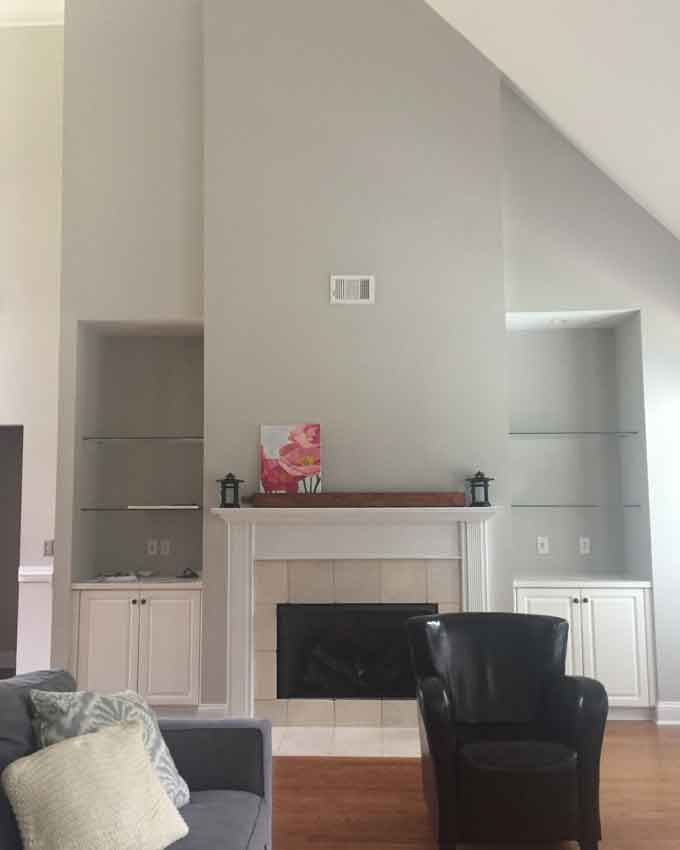 ...I'm thinking a herringbone marble like this might look nice!
And as the weather cools down (and hopefully this hurricane avoids us by some miracle) we will begin work on the outside of the house as well, but that's a whole 'nother blog post!
I'll update the blog next week with some pictures of the house all put together and the new kitchen lighting! Thanks for following along!