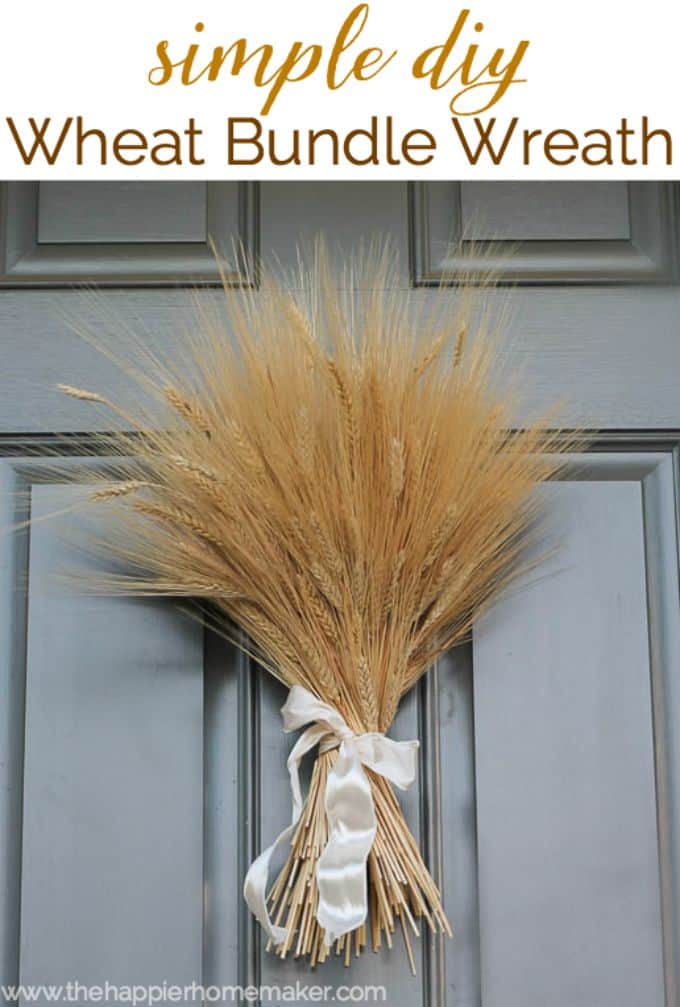 If you've been here a few years you might remember my autumn mantel at our North Carolina house, I had these pretty wheat bundles that I loved so much! (Click any of the pictures of past projects to see the original post.)
Well after autumn drew down I packed them up and stored them away until last year when I pulled them out and was startled to find them covered in tiny moths-pretty gross. I aired them out for a few days and used them to make this wheat and pheasant feather wreath: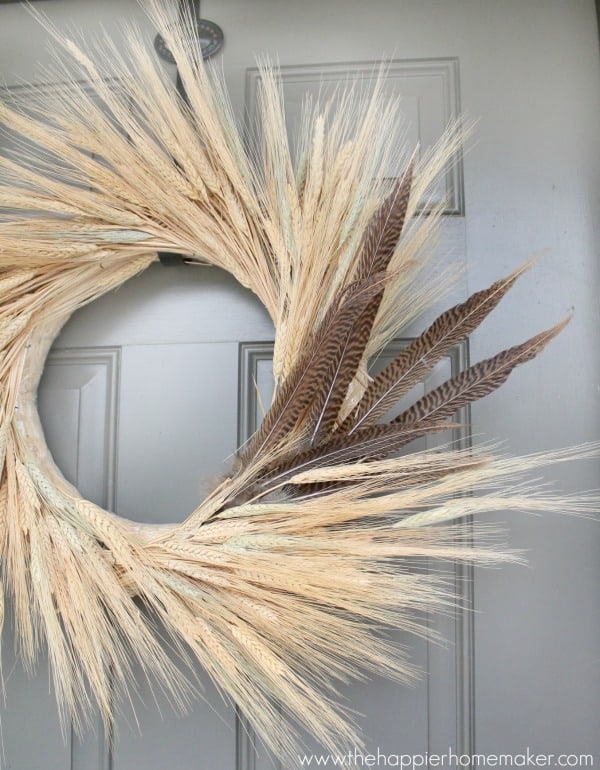 I thought I was good to go with the moth thing so I again packed up the wheat at the end of the season and store it away in a plastic storage container until this past weekend when I unpacked it and-you guessed it-it was moth crazytown!
I'm talking a plague level situation here.
I have NO idea why this happens but it was quite clear to me at long last that I just can't keep this stuff long term and that it definitely couldn't go back in the house! (As a side note, my cat thoroughly enjoyed the moth invasion-it provided him many hours of enjoyment chasing them!) I decided that I would salvage the wheat for the remainder of this year by making a Simple DIY Wheat Bundle Wreath for the front door.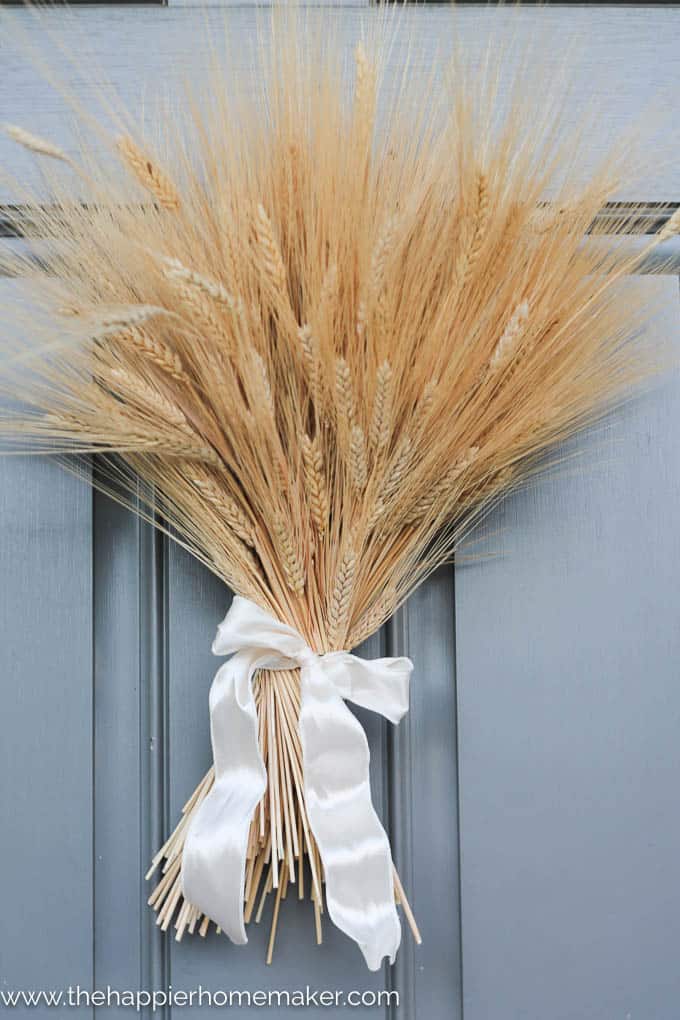 This was so simple I didn't even take pictures of how to make it-I simple created the bundle in my hand (after shaking out the moths of course) and then tied it up with floral wire.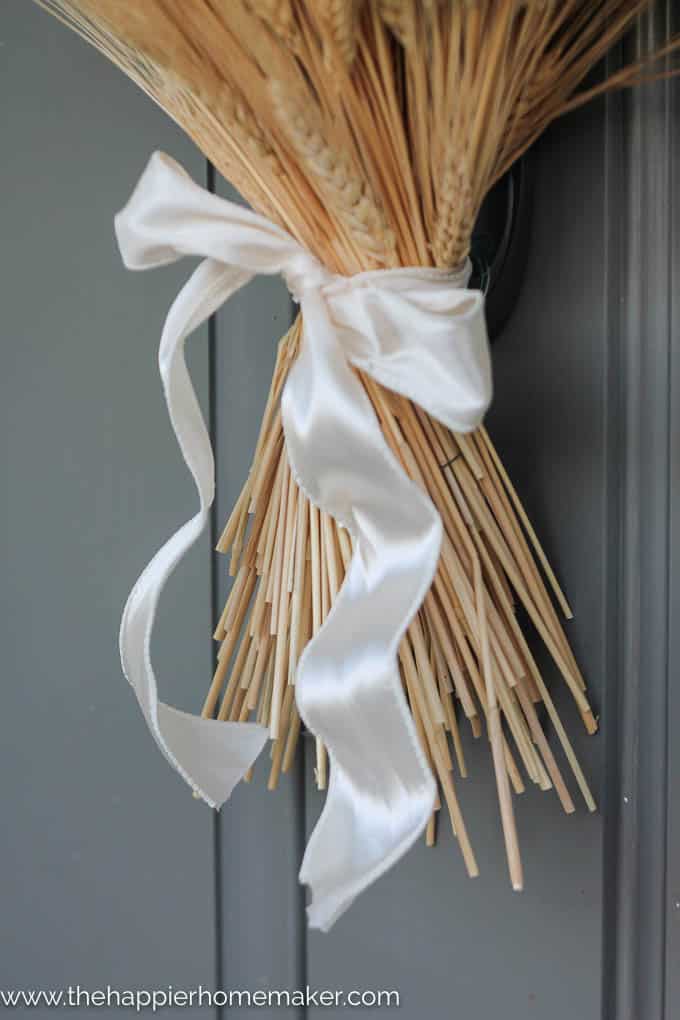 I topped the floral wire with a wired satin ribbon bow. It was a bit tricky to hang-I ended up using an outdoor command hook to fasten it to the door.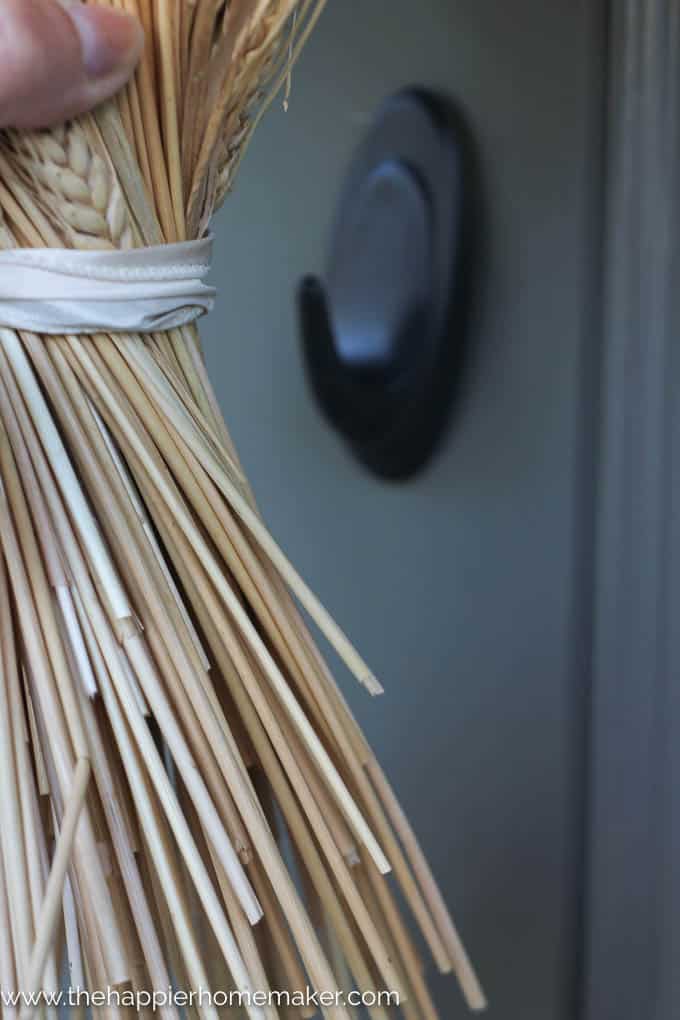 I wasn't ready to show the entire porch yet but here are a few sneak peeks: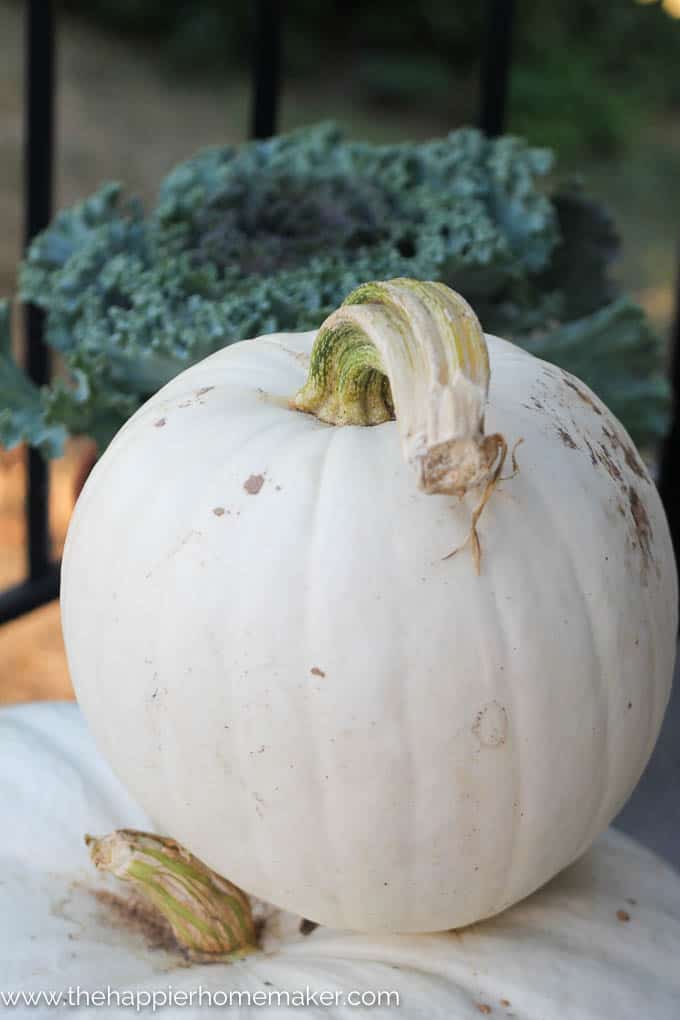 And if you've not been here in years past here are past autumn porches I've had: (Click to see more pictures!)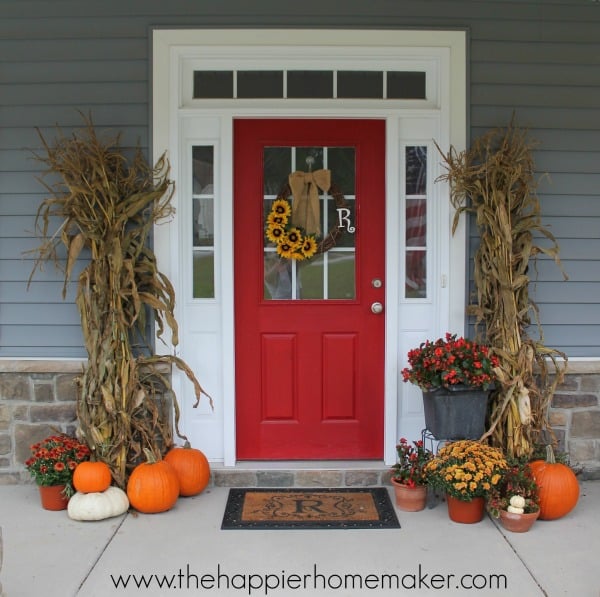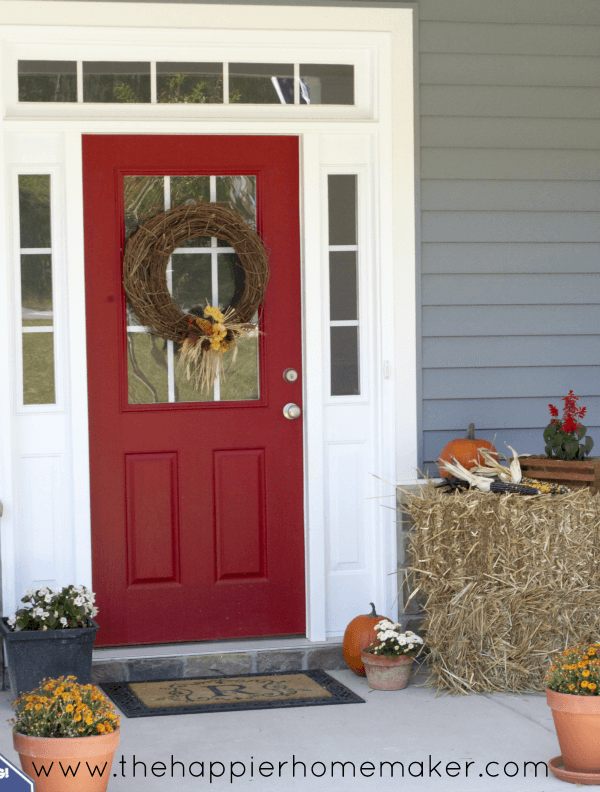 Have you started decorating for autumn? I have been nervous to buy all my pumpkins and mums because we've been having some very warm days here and there here in DC.