When I last left off we were finishing a wonderful couple of days in York after flying to England from Washington DC.
From York we made the short drive north to Newcastle to stop over for one night on our way to Scotland. We rented a one bedroom apartment overlooking the St. Nicholas church at Amen Corner just next to the Castle Keep. It was a great location although a bit noisy due to the church ringing hourly and the churchyard being a popular hanging about spot into the late night.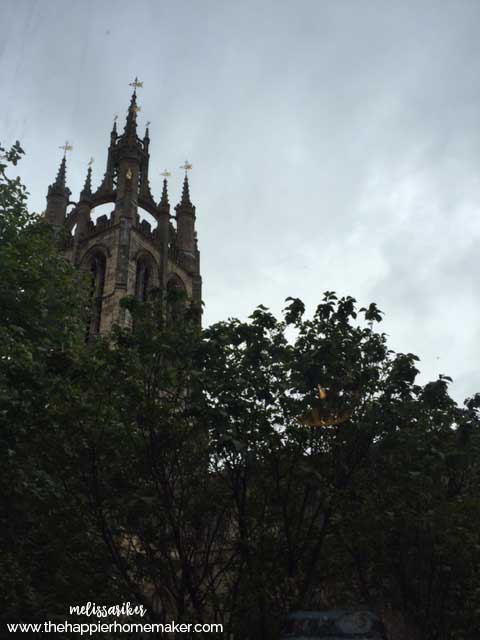 We left Newcastle around late morning with Edinburgh as our destination but opted for a slightly longer route along the coast instead of the motorway. We had bought a year long membership to the English Heritage so we planned to stop at the site of Warkworth Castle on the way. It was well worth the stop!
The Castle sits overlooking the North Sea and offered plenty of space for my boys to run around-they especially loved running into the moat area. The interior of the castle itself was remarkably well preserved, missing only the roof and the glass in the windows. You could still see the great fireplaces and the signage did a wonderful job of explaining what the different rooms were used for and helping you see how they were used.
We stopped at a gas station just before arriving at the castle and picked up some Scottish breakfast rolls, cheese and ham so we enjoyed a makeshift picnic in the castle complex. It was a really wonderful visit.
From Warkworth it was on to Edinburgh. The drive was breathtaking!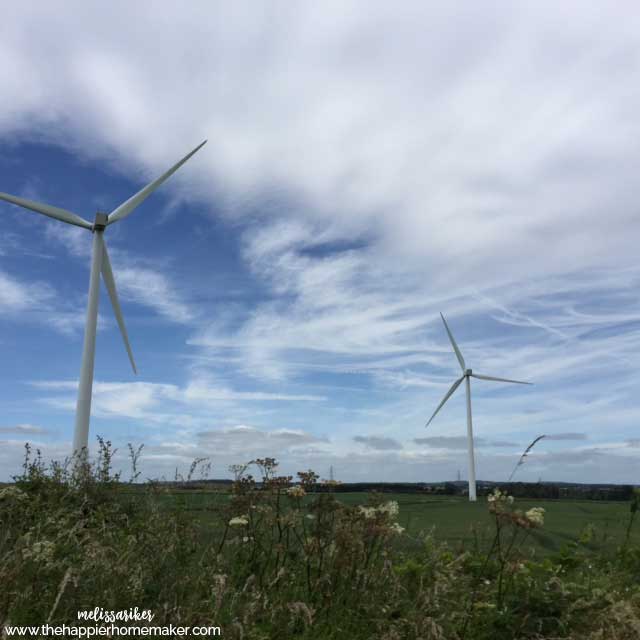 We rented an apartment about 4 miles outside of the city and were very pleasantly surprised to find it was a beautiful, large older home. We were actually the first people to rent it and while we had reserved the smaller two bedroom apartment they had upgraded us to the larger 4 bedroom rental which consisted of the main house rather than an addition in the back.
Each of our boys quickly chose their own bedroom while my husband and I settled in and admired the home's architecture. The garden was lovely as well. We arrived in the late afternoon so a quick walk to the nearby grocery stocked us up for our stay and we whipped up a quick pasta dinner and relaxed from our day.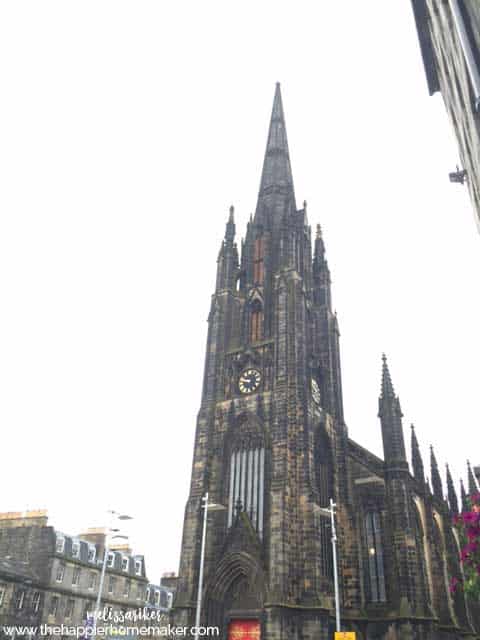 The next morning we drove into Edinburgh about ten in the morning. It was a Sunday and we had no problem with either traffic or finding a parking spot which was a pleasant surprise. We walked from Edinburgh Castle (wow!) down the Royal Mile somewhat aimlessly just admiring buildings and views all the way to the sea. The weather was quite chilly and winds were extreme and moods were quickly getting cranky so we went back to the apartment for lunch and a rest.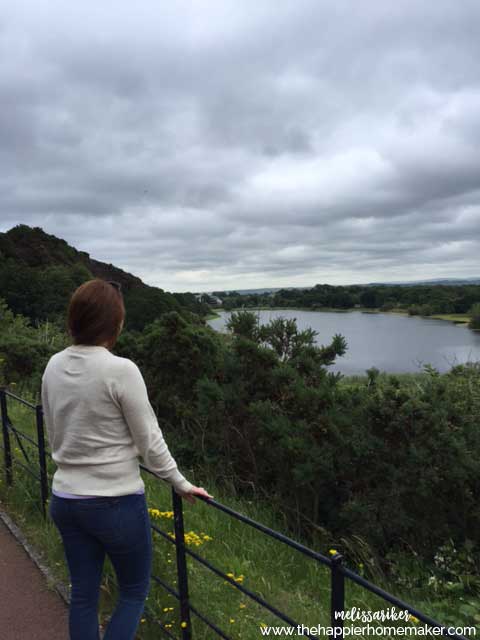 In the afternoon the weather had improved so we ventured out again, this time to climb Arthur's Seat (I did a Facebook live video to show you-I'm so scared of heights!)
From there we walked into the village of Duddington to eat at the Sheep's Heid Inn, the oldest operating pub in Scotland-can you believe it opened in 1360?? (Many thanks for the suggestion from Ruth on Facebook!!)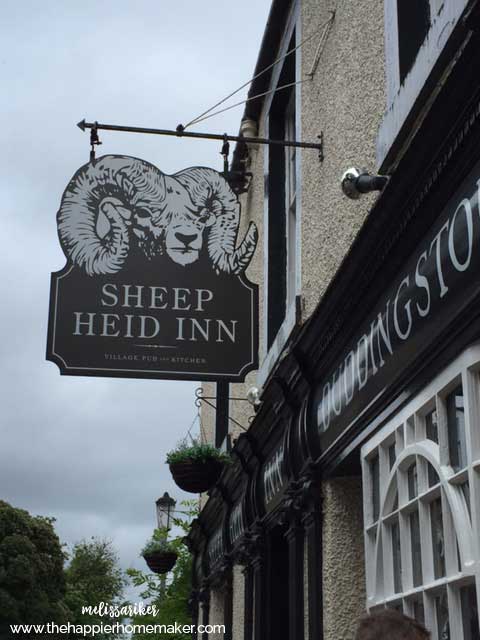 After dinner we headed back to the Royal Mile to pick up a few souveniers-some Scottish Whisky and a keychain to hang on our Christmas Tree.
We will have to come back to Edinburgh to explore more but that was all we had time for this trip as we were off to Belfast, Northern Ireland the following day!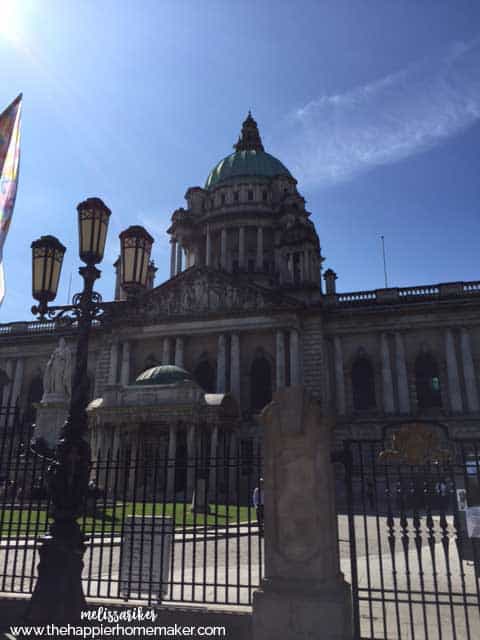 We drove from Edinburgh to Cairnryan, Scotland on the western coast and caught a ferry with our truck to Belfast. The ferry was definately an interesting experience as neither of us had ever driven a car onto a boat before!
Belfast was a beautiful city with such a large amount of history, we did a hop on hop off bus tour and I learned so much about the conflicts it had seen. It was sobering to see the effects that are still present today.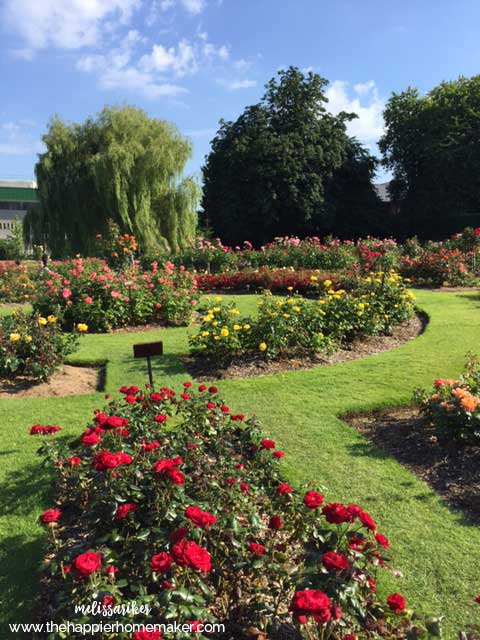 We were only there two nights but my favorite part was the Botanic Gardens-I could have stayed there the entire day they were so beautiful!
On leaving Belfast we were getting a bit travel weary so we decided to stay 6 nights in Dublin before heading back to England...I can't wait to share our experiences in Dublin with you!