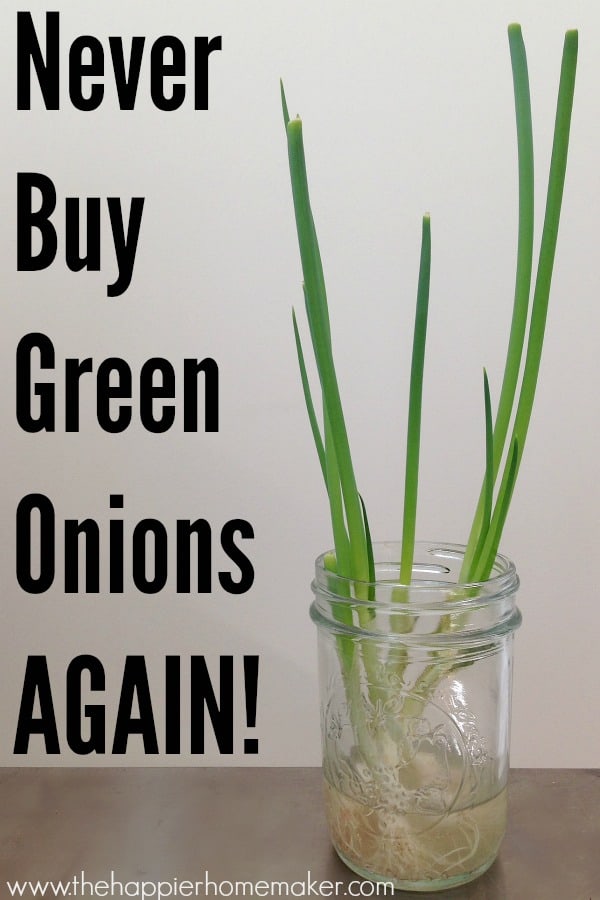 Maybe I'm the last person on the planet to figure this out but realizing I could regrow my own green onions just about blew my mind...I mean it's so simple, right? I use green onions every week in my cooking and while they aren't exactly weighing down my grocery bill, why buy them if you don't have to?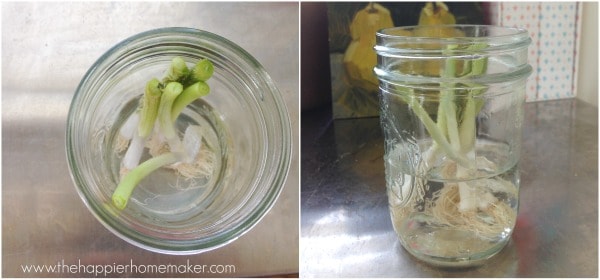 Here's how you do it: put them in water, give them sun, watch mother nature amaze you (and if you have kiddos they think it's pretty neat to see how fast they grow too!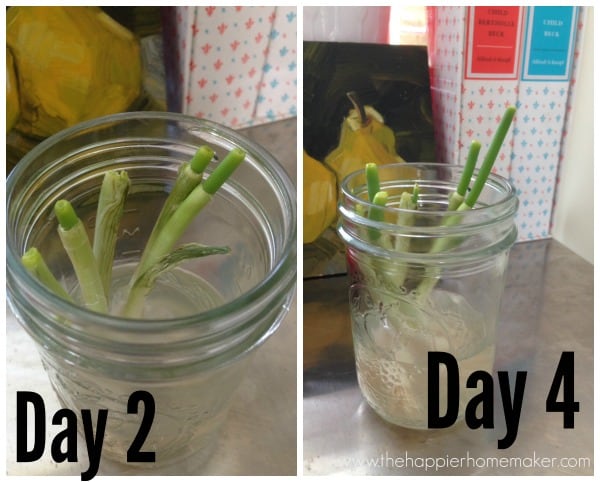 You can see the darker green of the new growth. Also, I want to point out that my onions were pretty shriveled and old when I put them in the jar of water, I seriously doubted anything was going to happen, I thought for sure they were dead!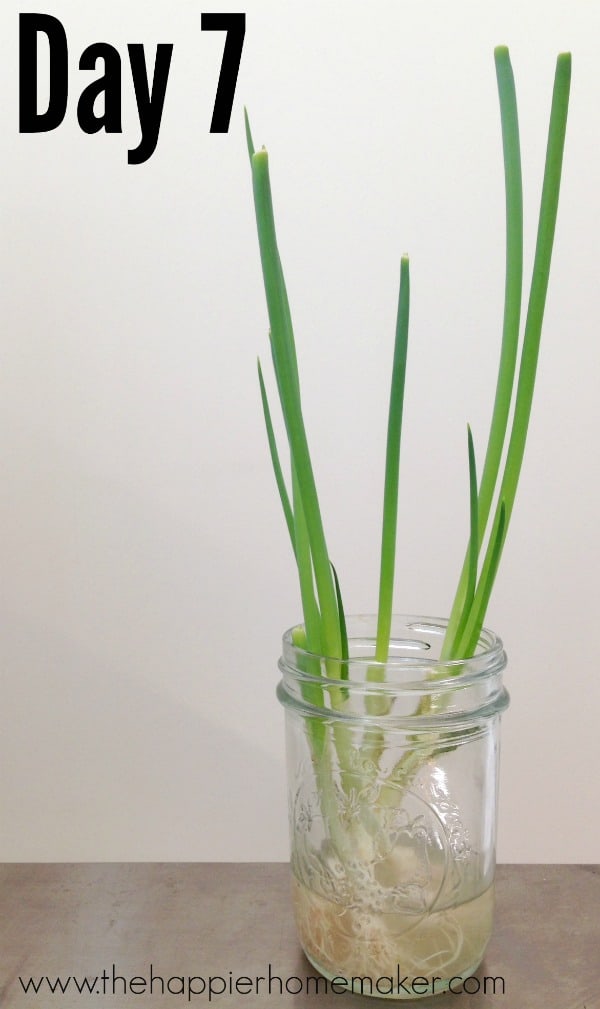 That's it! I don't know if there is a limit on how long you can keep chopping and regrowing but I'll certainly update this post if anything changes. Right now I'm changing the water out once a week and they're going strong a couple of weeks later!
Have you had any "duh!" moments in the kitchen or around the home, I'm so surprised I never thought to try this before!