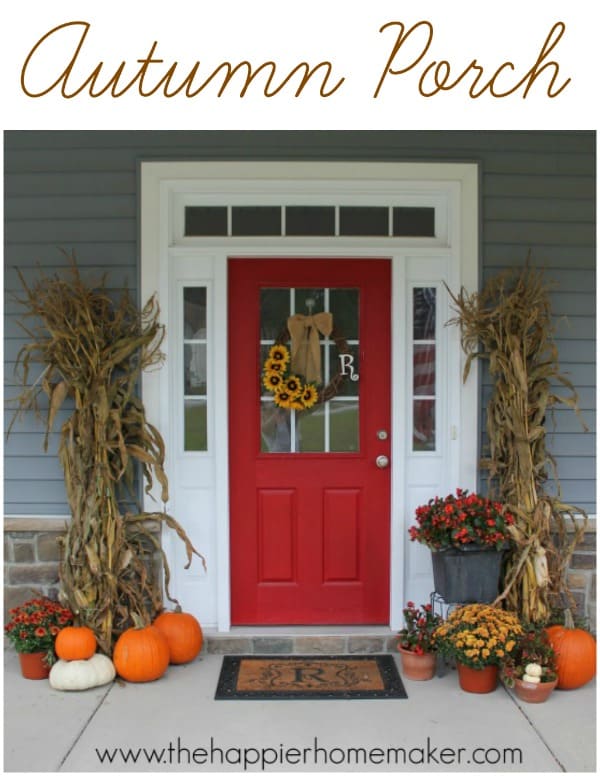 Happy Fall-i-days!!! I'm joining some of my favorite bloggers today (See their awesome projects below!!) to show of some of our fall projects and I'm relieved to say that despite the shockingly hot weather this weekend (90 degrees!) I managed to pull together my autumn porch decor!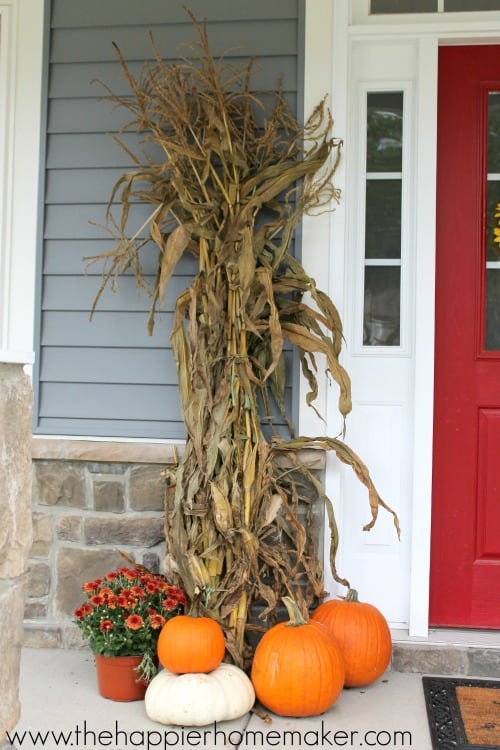 Last year I went the hay bale route and while I liked the overall look I wanted something with more height this year and I also wanted to keep it pretty simple this time around.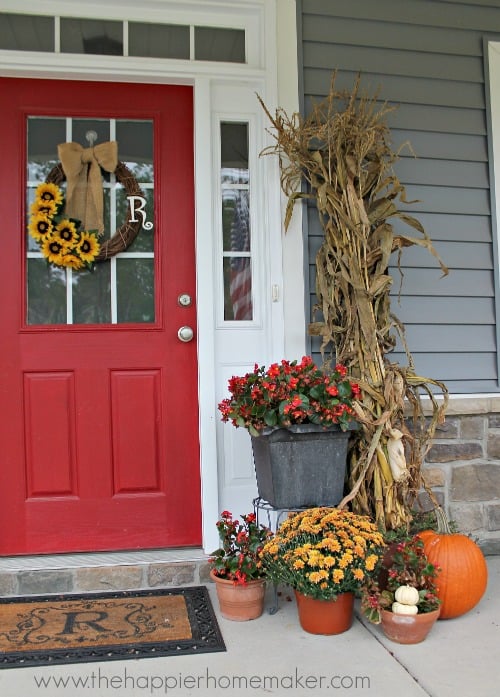 I added two bundles of corn to either side of the door along with a few mums and a healthy dose of pumpkins to compliment the begonias I'm still desperately hanging on to! They compliment perfectly my summer wreath that I've hereby declared renamed my summer-into-fall wreath! I think the sunflowers work just fine for this time of year! What do you think?
What are you doing for your porch this fall? Are you decorated for Halloween or just sticking with a general Autumn theme?
I hope you'll stop by my blogging friends below to check out their autumn decor, these ladies are super talented and you don't want to miss out on all that inspiration!!