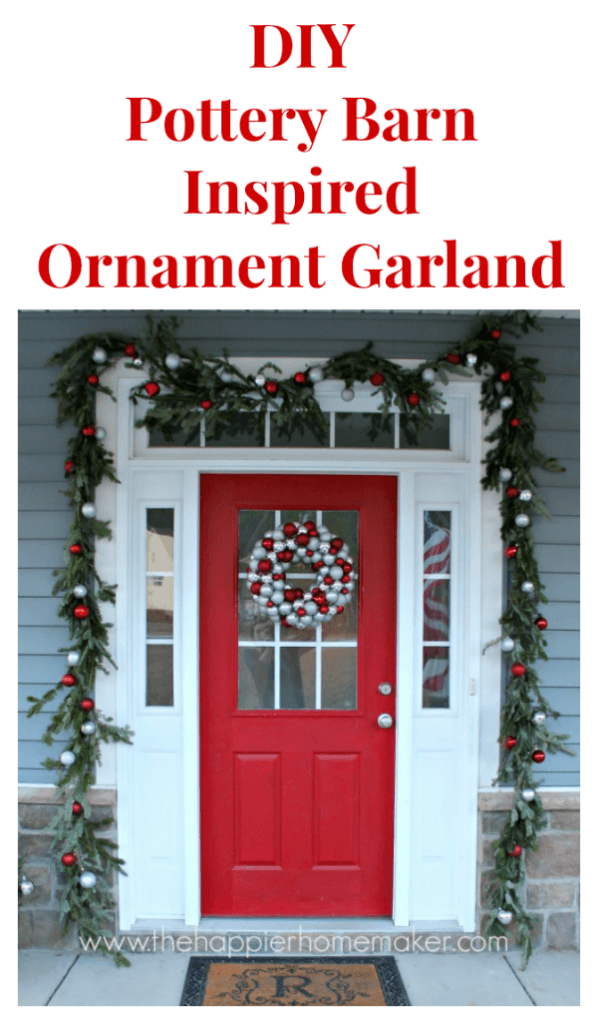 Months ago I was perusing catalogs, magazines, and Pinterest looking for inspiration for this year's holiday decor. I knew I wanted to keep the inside neutral but after last year's DIY magnolia garland and wreath I thought I'd like to try a little more color on the exterior.
I found an ornament garland at Pottery Barn that was decorated with red and silver ornaments and I knew that would be my inspiration-the red accents were perfect to compliment our red front door.
So why didn't I just buy the Pottery Barn version if it was such perfection you might ask...because I'm fickle. And I know that I won't want the same decor next year. So I decided to DIY my own version of it on the cheap.
I started out with high hopes-I was going to do the entire porch with the garland (it's a BIG porch!) I headed to my local home improvement store and bought a few rolls of fresh garland. When I got home I put it up and was faced with this sorry state: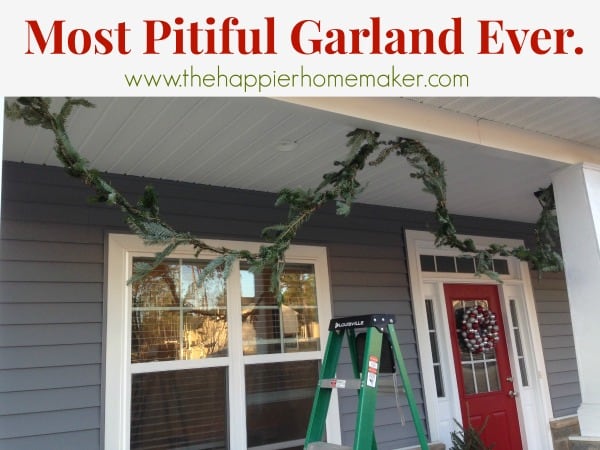 Seriously, is this not the most pitiful garland ever? I posted this on my Facebook page and y'all had me cracking up calling it the Charlie Brown garland!
I ended up having to beef it up by taking apart some of the garlands to add the pieces to the others. Not so much fun. I even trimmed a few extra branches from the bottom of my Christmas tree to flesh it out. To add to the garland I used about 6" of floral wire to attach new branches to the existing garland.
(If you are making this to keep for the future and bought a healthy looking faux garland this entire thing would take about an hour-for me it was an all morning affair!)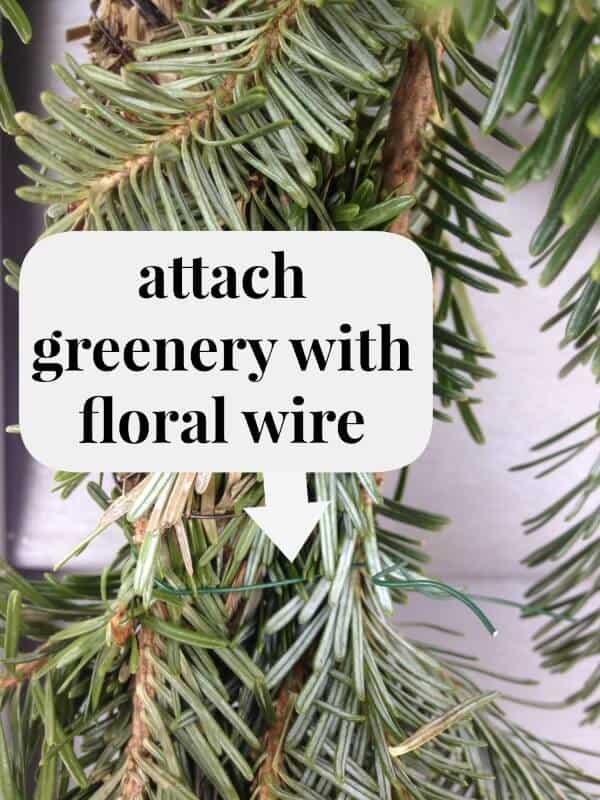 On to the fun stuff...after the garland looked less anorexic I went ahead and hung it up-I only had enough for around the door at this point. I wanted to hang it before adding the ornaments so that I could step back and see the final product during the process.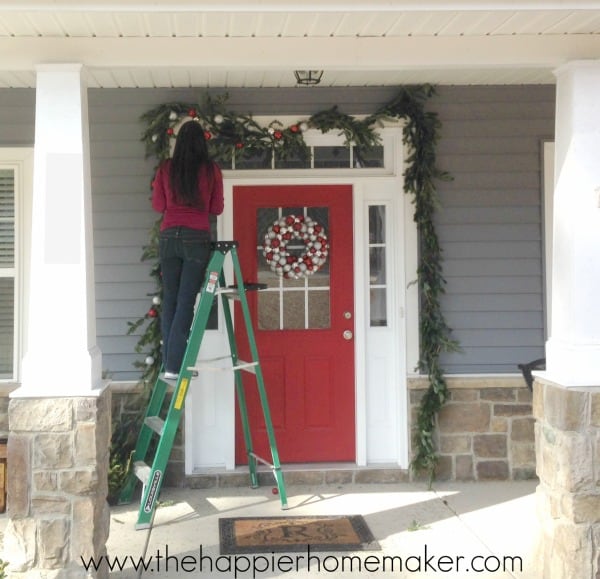 I began by gathering up a pile of plastic no-shatter silver and red ornaments I had left over from Christmases past and my DIY Ornament Wreath. Then I cut an enormous amount of 3-4" lengths of floral wire. I hung the ornaments mostly one at a time but added some clusters of two every so often. To hang I folded the floral wire into a "V" and threaded the ornament(s) then twisted the wire to keep the ornaments on. Then I would fasten the wire to various branches on the garland.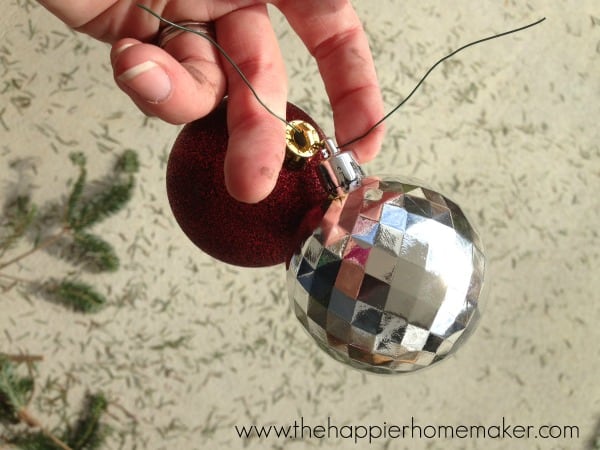 Can you see the insane amount of fir needles in the background? You have no idea what a pain it was to beef up that garland-seriously, buyer beware when purchasing live garland-unroll those suckers before taking them home to make sure you're getting your money's worth!
In the end it was definitely worth it-my garland cost me $33 total and the ornaments were all on hand so it was a pretty cheap project! What do you think?