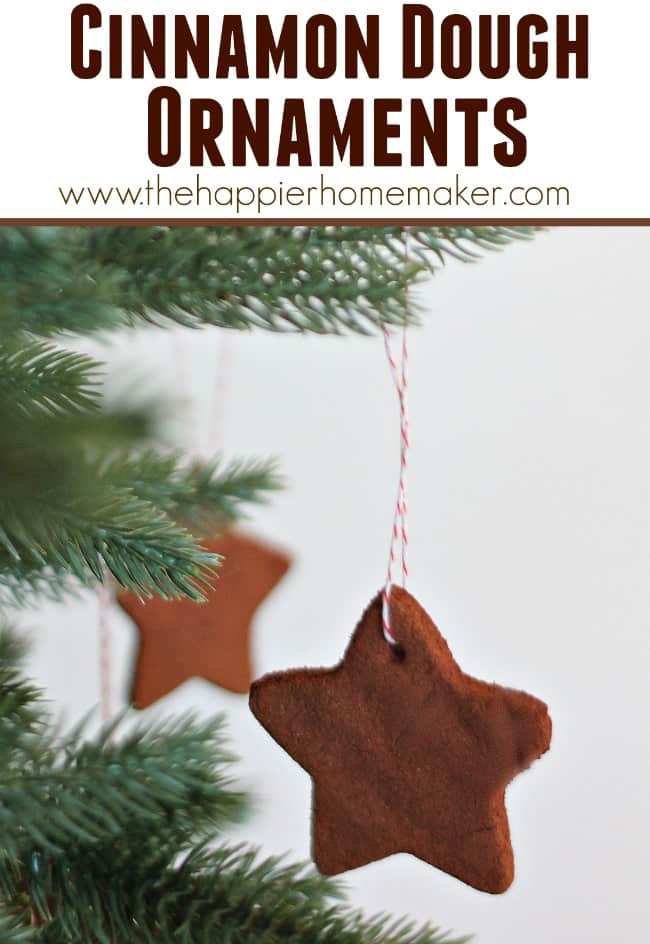 Y'all are in for a treat today! Cinnamon Dough Ornaments are a yearly must for us around the holidays. They make your house smell amazing, plus they are a fun and easy craft to make with this kiddos. You're going to love them!
How to Make Cinnamon Dough Ornaments
Cinnamon Dough is very easy to make (like salt dough), you'll just need two ingredients and a few items you probably already have around the house!
Cinnamon Dough Supplies:
1 cup plus additional ~¼ cup ground cinnamon
1 cup applesauce
parchment paper or silicone mat
cookie cutters
skewer or straw
twine
Making the dough
Preheat oven to 200 degrees. In a stand mixer or large bowl combine 1 cup of cinnamon with 1 cup of applesauce. (One cup of cinnamon is about one large 4.12 oz container)
Mix until totally blended. Dough should be easy to manipulate and not sticky. If yours is too sticky add additional cinnamon.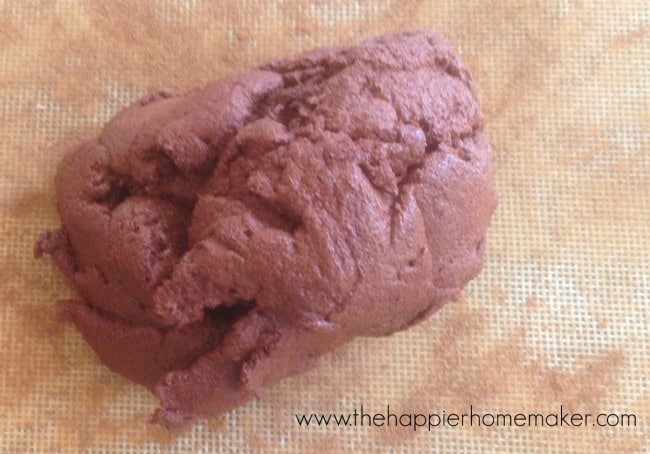 Lay dough out on parchment paper or baking mat sprinkled generously with cinnamon (just as you'd sprinkle flour down to roll out cookie dough.)
Roll the cinnamon dough out to ¼" sprinkling with cinnamon as needed to keep it from sticking.
By the way, these smell amazing but taste awful. ? My 6 year old didn't believe me that they weren't for eating so I finally let him taste the dough-it was worth it to see the disgust on his face afterwards, sometimes they have to learn on their own right?!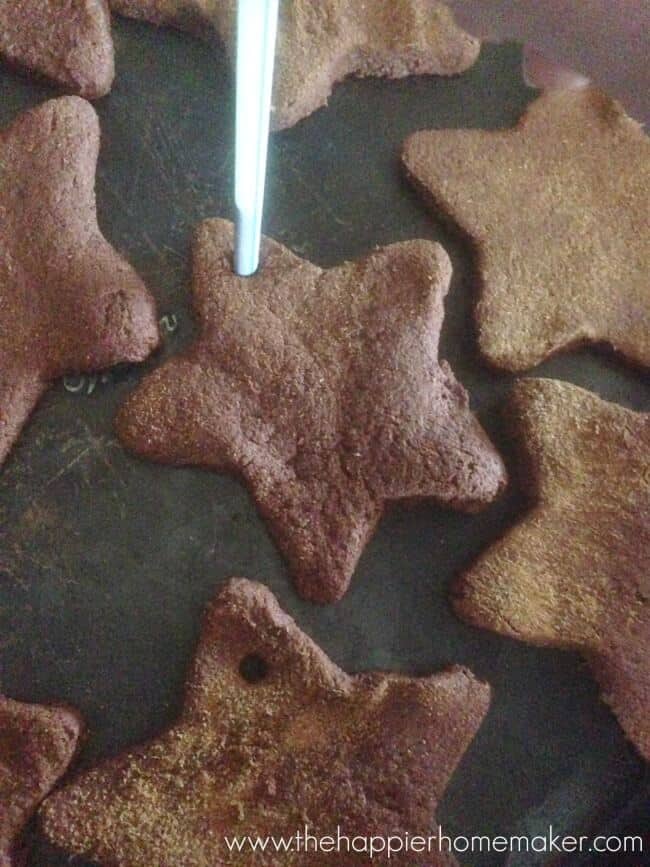 Use a cookie cutter to cut your dough and transfer to a baking sheet. Use a straw or skewer to punch a hole in the ornaments to allow for hanging later.
Bake for 2 hours. Remove from oven and allow to cool. Tie ornaments with twine and hang!
These ornaments are great for crafting with the kids, making for gifts, or just decorating the tree!
Want some more holiday crafting ideas? Check out this adorable Kid's Fingerprint Ornaments, Homemade Cinnamon Candle, or this Cinnamon Stick Candle Holder.