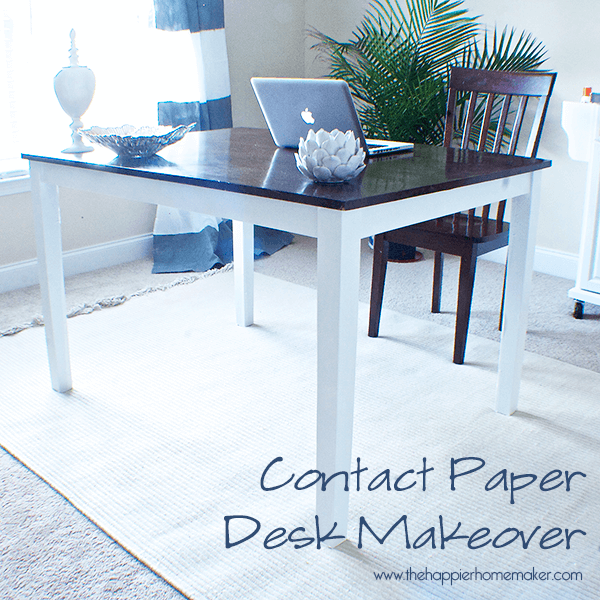 Do you remember when I shared my original plan for my office/craft space and I showed you the bare bones picture of the room after I moved my four year old's things to his big brother's room?
See that table there, all disassembled on the floor. Yeah, that was what I was working with for my work surface in the new office. I liked the clean lines but to be honest all that dark wood looked much heavier than I thought when I first created my inspiration mood board:
My first inclination was to paint the legs white. But hubby quickly vetoed that (could it be because I've already painted the dining room table twice in the past four months and still am not happy with it?)
Soooooo....I had an idea while at Walmart the other day-what about removable white contact paper? Ding-Ding-Ding! I had to give it a try!
This was a trial and error process. I first tried to wrap the legs and tabletop base while the table was assembled and it turned out horrible.

I realized I need to be able to wrap the entire leg with one piece and try to hide the seam along the inner corner of the leg. So the table was disassembled.
The key for me to get a good result was to lay my contact paper down on the floor with the backing removed then place the outer corner (most visible) of the leg in the middle and smooth from the center to the outer edges with a gift card to remove air bubbles. I took my time and the result was exactly what I wanted!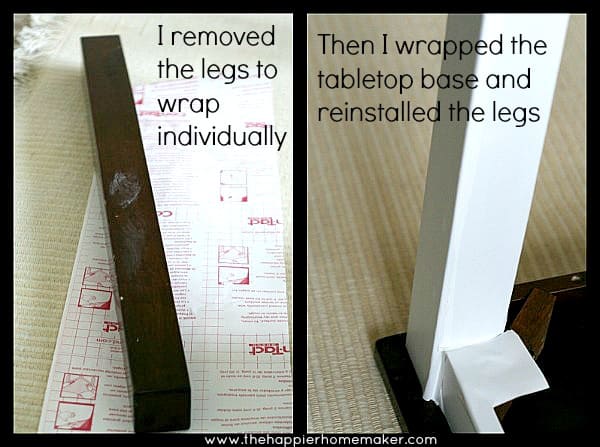 So, one more time, before: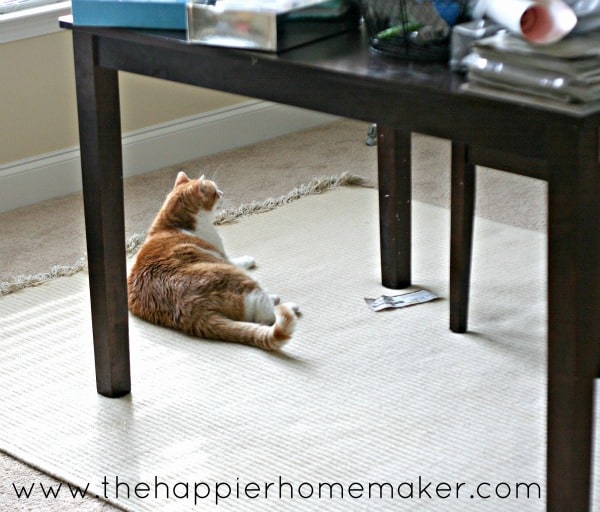 And after!!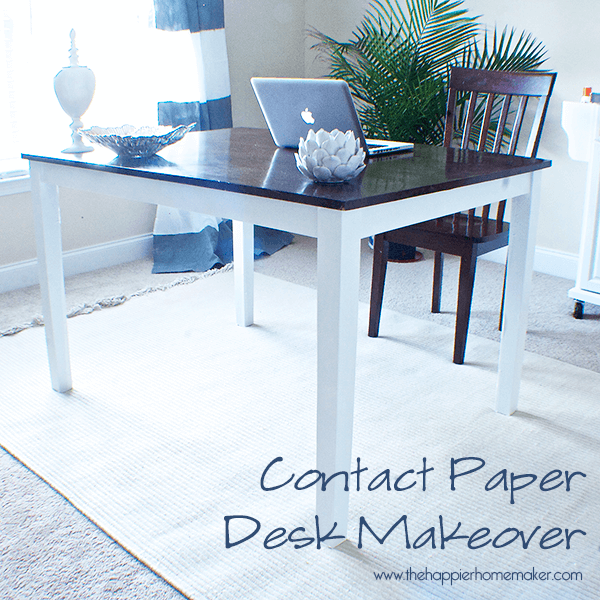 I'm finishing up the final touches on the office this week and will share the full reveal with you as soon as possible-I'm so unbelievably excited by how it has turned out!
Would you try a temporary furniture makeover with contact paper?