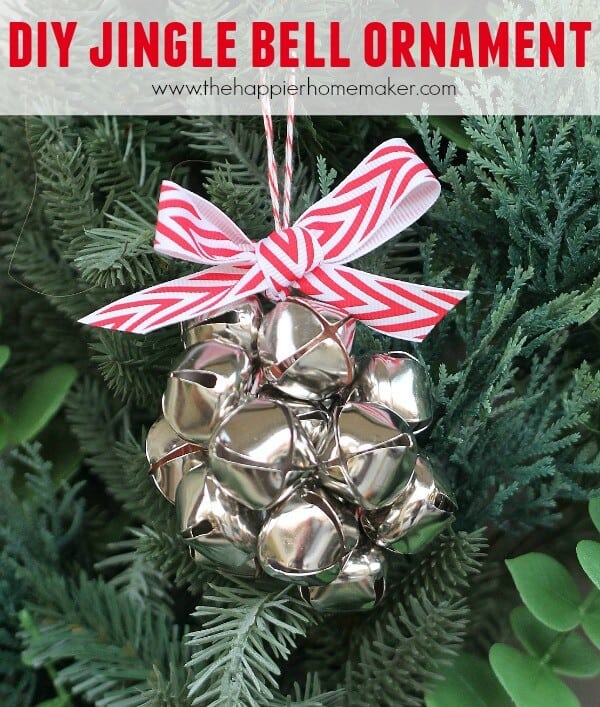 I love making new ornaments for my Christmas tree each year and seeing other's ideas for DIY ornaments as well, which is why I'll be sharing 12 handmade ornaments (starting with this DIY Jingle Bell ornament!)  over the next few weeks.
Want more homemade ornament tutorials? Check out these 30 handmade Christmas ornaments.
My first ornament is a super easy one-even the kids can make this! Here's what you'll need:
16 large bells
2 pieces of twine, cut 10" long
6" piece of ribbon of your choice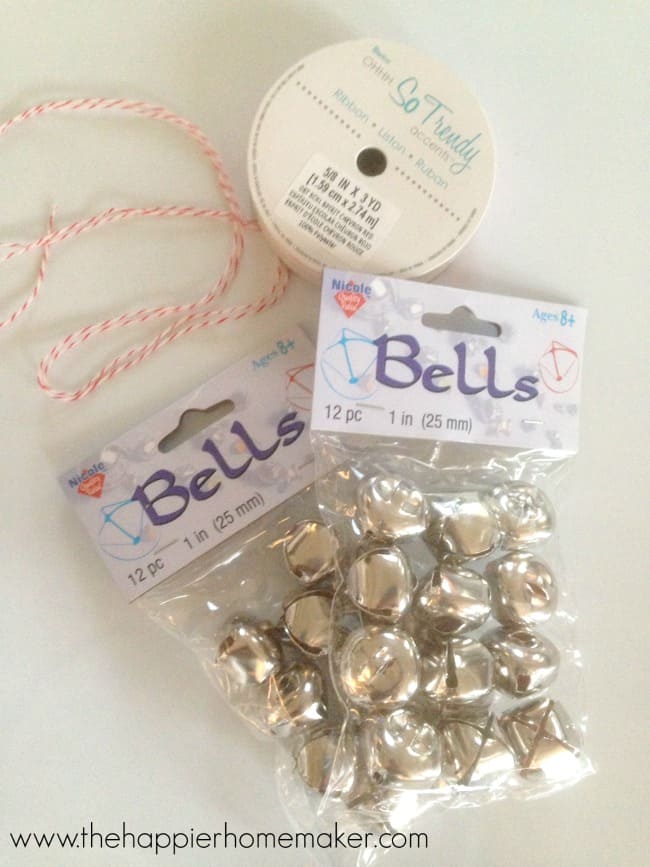 First, tie your two pieces of twine in the middle so you have a knot with four strings branching from it.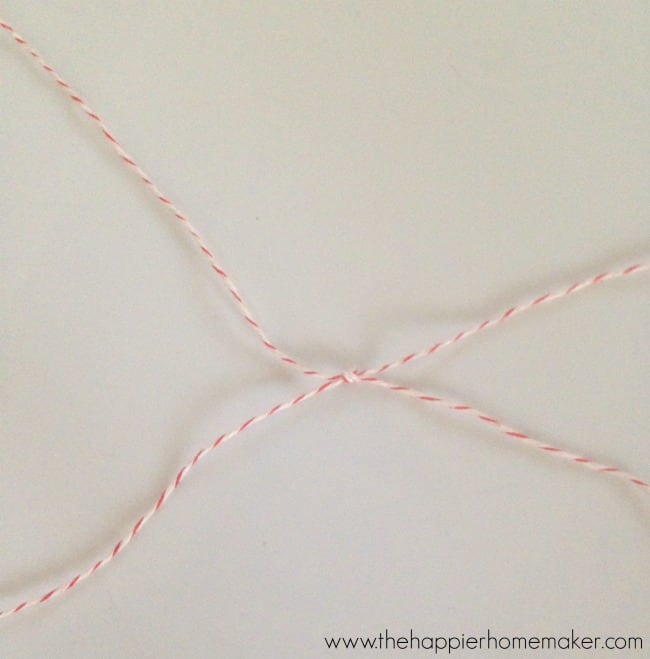 Thread four bells on each of the four strands of twine.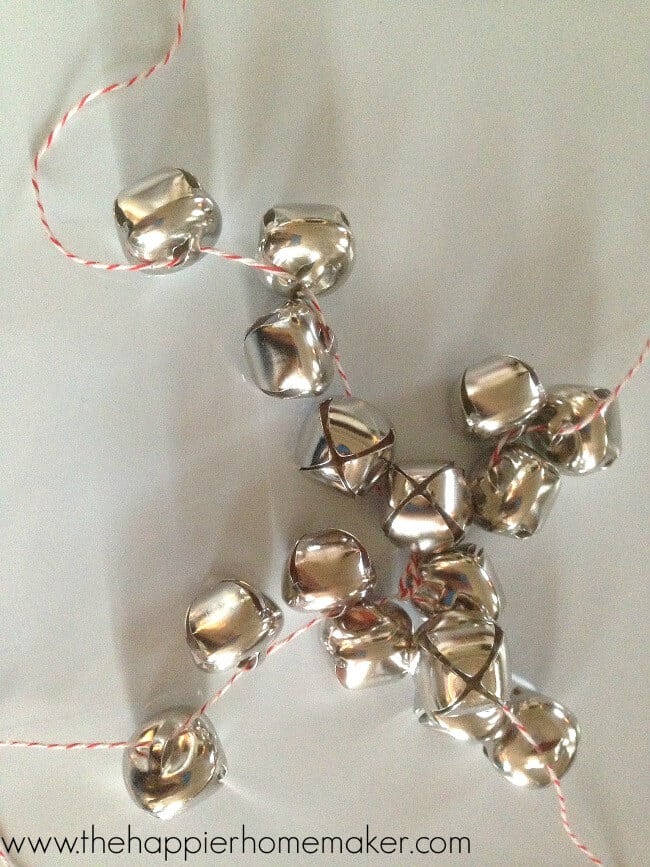 Gather the ends of the twine in your hands and tie a knot to secure the bells. Tie another knot 3" away from the first to form your hanging loop.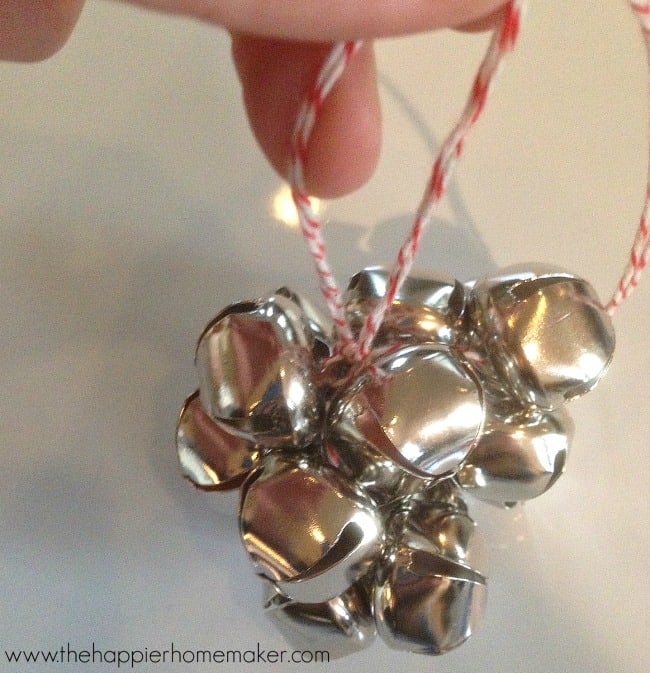 Tie a bow with your ribbon over the lower knot and you're all finished!
Wasn't that easy?