What can be cuter than Easter Bunny tails? Nothing when you have these free printable Bunny Tail Gift Tags! Package them up with marshmallows or powdered donut holes and watch the smiles!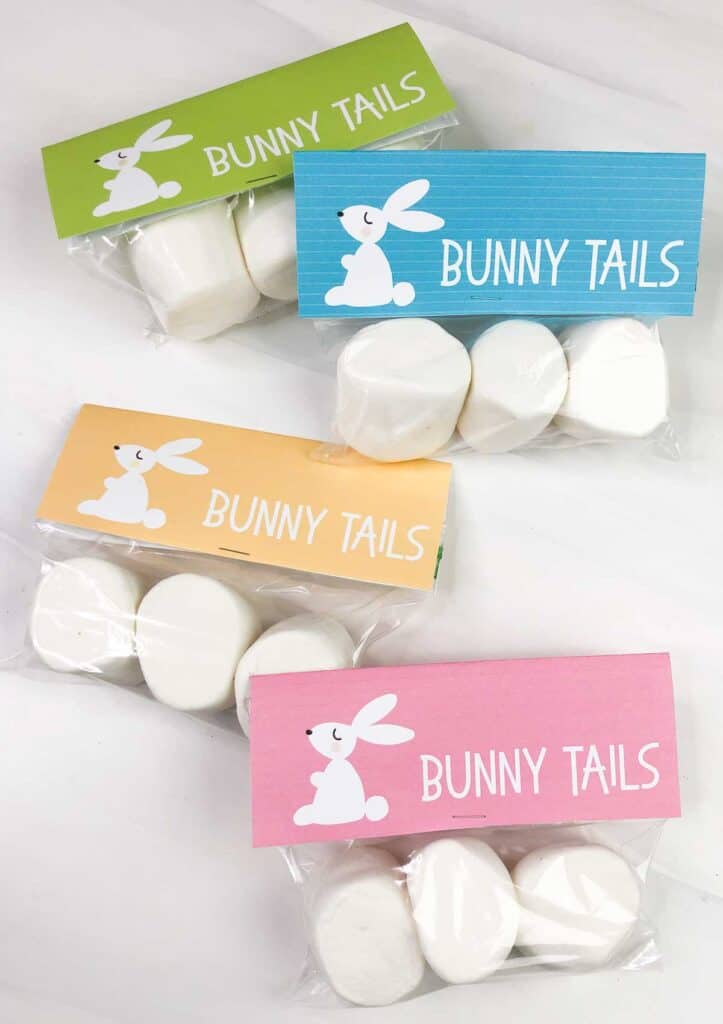 I don't know about you but I am MORE than ready for spring! And with spring, comes all things Easter!! I'm a big fan of Easter bunny themed goodies like these Easter Bunny Truffles, my DIY Pottery Barn-inspired Easter Bunny Banner, and these cute felt Easter Bunnies.
Free printable Easter gift tags
Given my love of Easter bunnies, it's only natural that when I was brainstorming what goodies to send in with my third grader for his spring party, I'd have a bunny theme! I whipped up these adorable Bunny Tail gift tags and knew you'd love them as much as I do!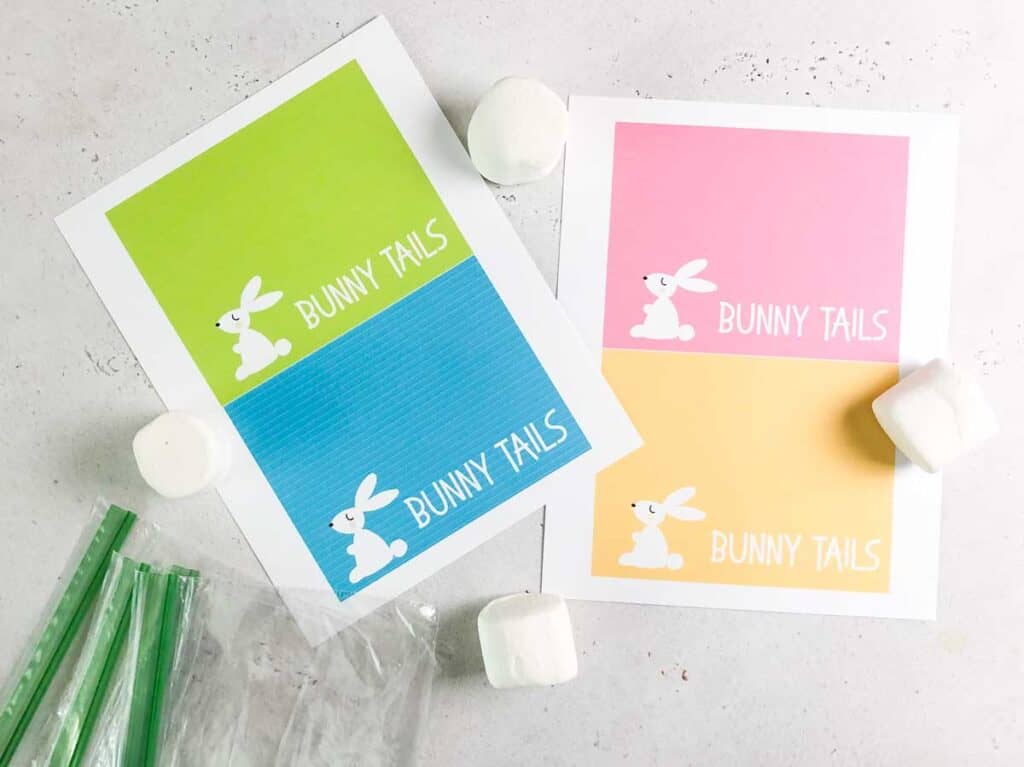 You can print these gift tags at home or send them to your local office supply shop (I usually send mine to the UPS store.) I recommend having them printed at a shop if you don't have a great printer because as you can see in my blue tags above, the heavy ink came out with stripes on my home printer.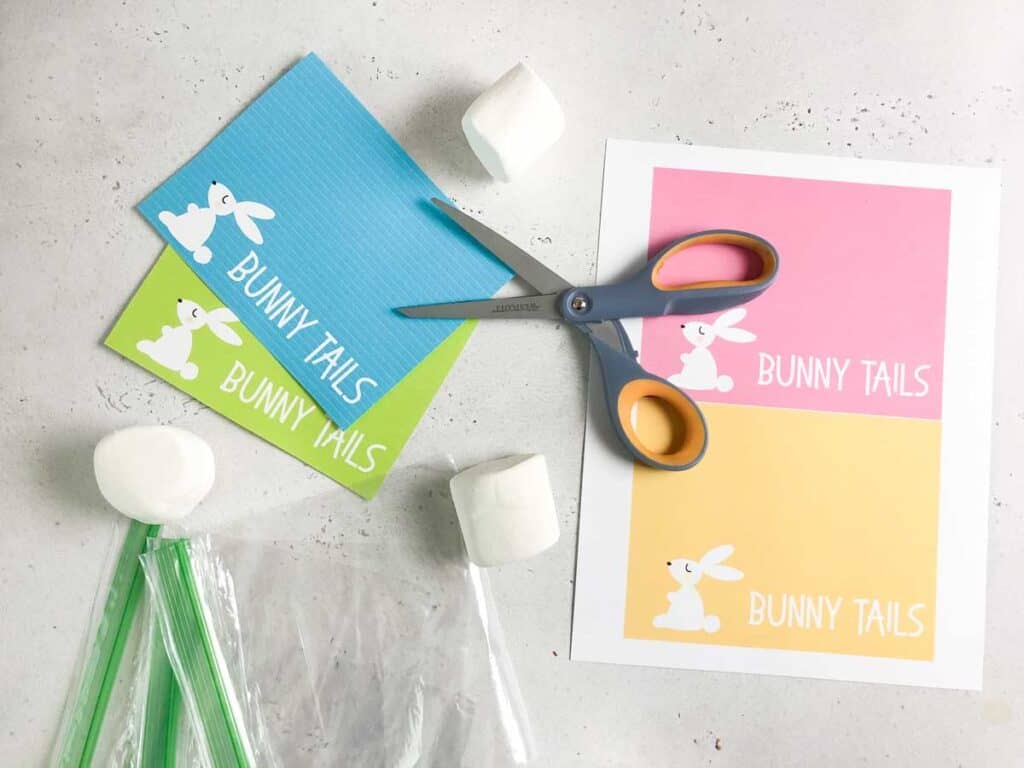 I recommend printing the tags on cardstock to make them more durable. I have sized them to perfectly fit with a standard sandwich bags to make things easy!
I used jumbo marshmallows for my "bunny tails" but you could also use powdered donut holes. I chose the marshmallows because they are gluten-free and my son's class requires that.
I used three jumbo marshmallows per bag, then sealed the bag and slightly folded it over to fit neatly under the tag.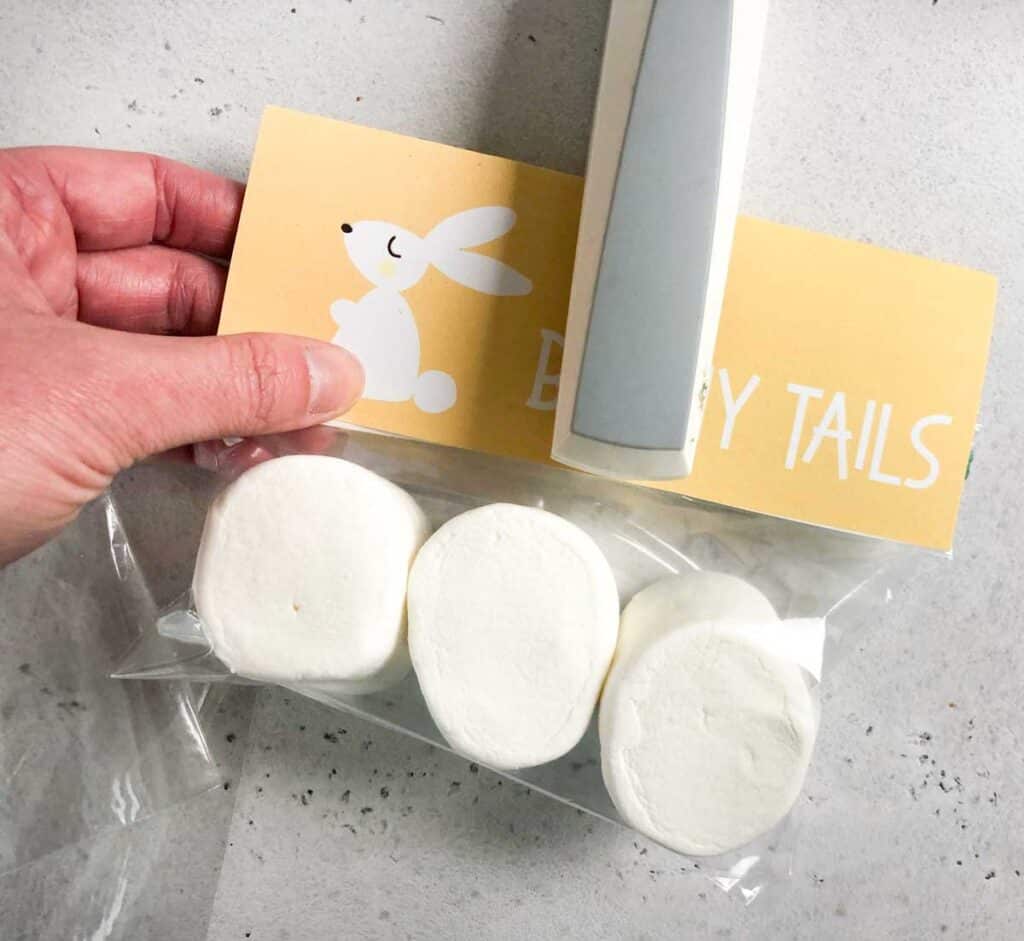 Then a single staple secures the tag to the bag! Too easy!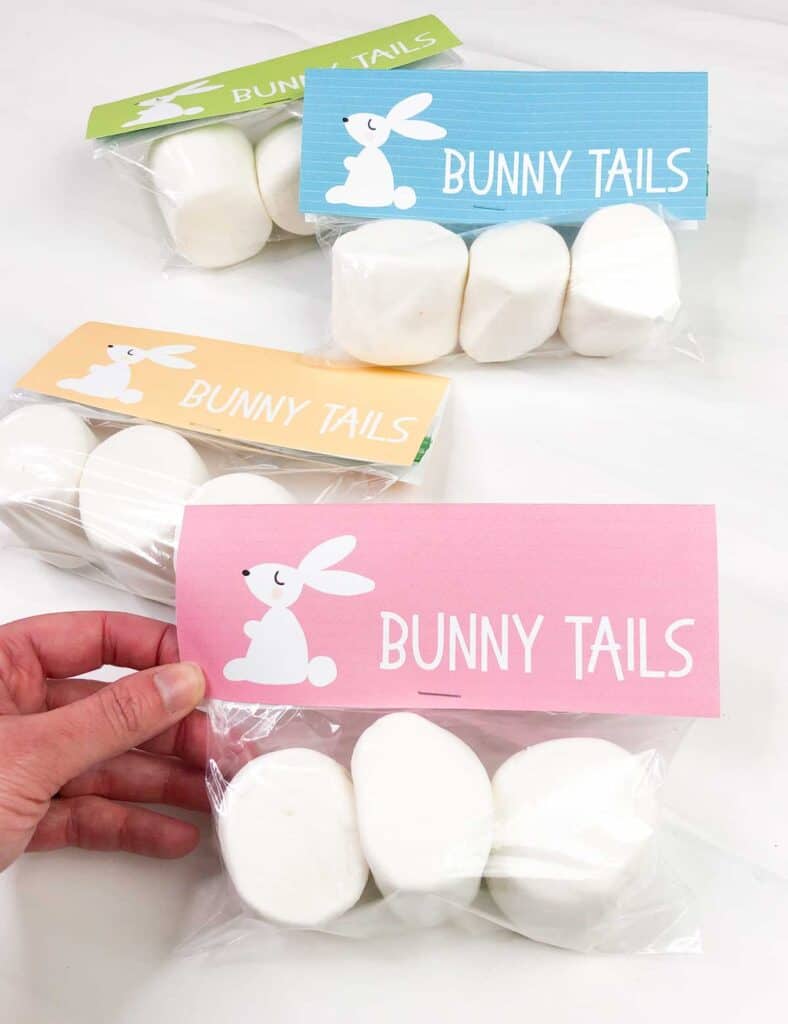 Aren't they adorable? I'm so tickled with how cute they are!
Printables are for personal use only, not for resale.
Fill out the form below to have your Bunny Tail Tags sent straight to your inbox! You'll also receive our periodic newsletter with home tips, recipes, and of course, more printables, including subscriber-only bonuses! You can unsubscribe at any time.