Gnomes are all the rage right now, so hop on the bandwagon and hand out these free printable Gnome Valentine's Day cards!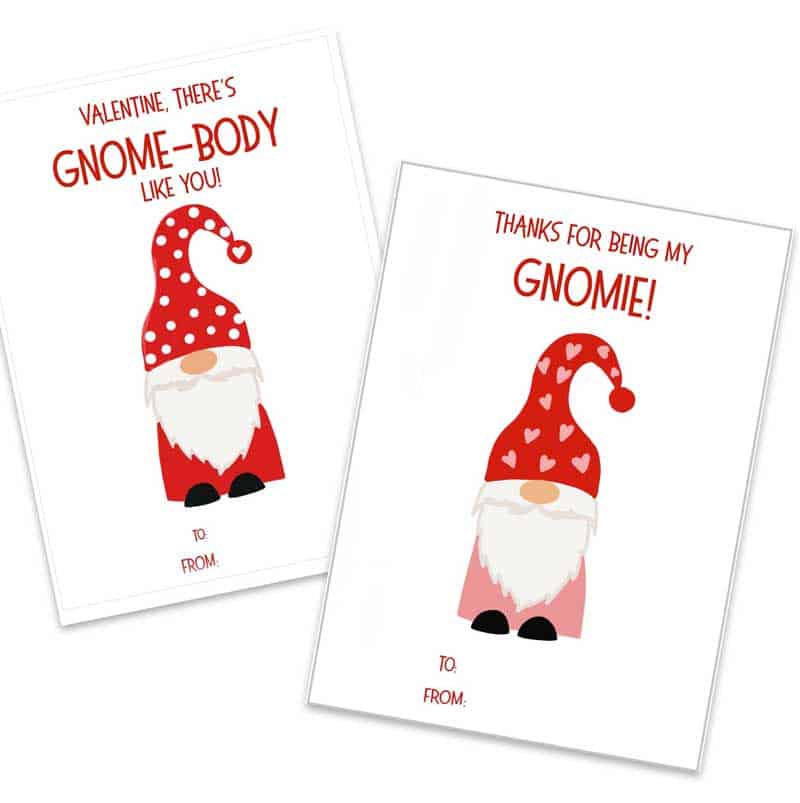 I've been seeing gnomes everywhere lately and I'm loving it. They are so adorable and fortunately not just for Christmastime!
I grew up watching the old show David the Gnome and I always think of that when I see these (anyone else watch that show? I think it was on Nickelodeon?)
Anywho, I was playing on my iPad the other day while watching a movie with my boys and I drew up these two adorable little gnomes that were jsut begging to be made into printable Valentine's Day cards.
So that's what I did!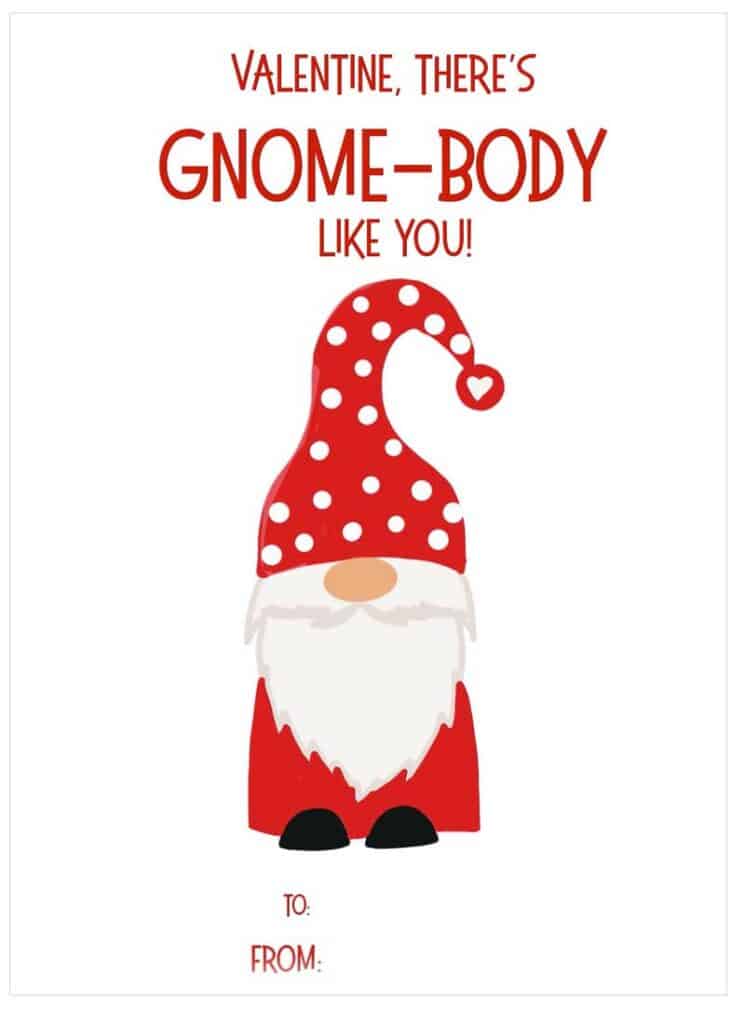 These Valentine cards are perfect for giving on their own, or you can attach some candy to them. Either glue a little chocolate to the front so it looks like the gnome is holding it, or use a hole punch in a corner and attach a little goodie bag. Any way you give them, they are sure to get a smile!
How to Print Gnome Valentine's Day Cards
If you have a decent home printer you can easily print these at home. I suggest using heavy cardstock. They will print 4 to a page so you can easily print the perfect amount you need.
If you don't want to print them at home I suggest ordering them to be printed at your local office supply shop. I use the UPS store for my printables and they've always come out great and are ready fast!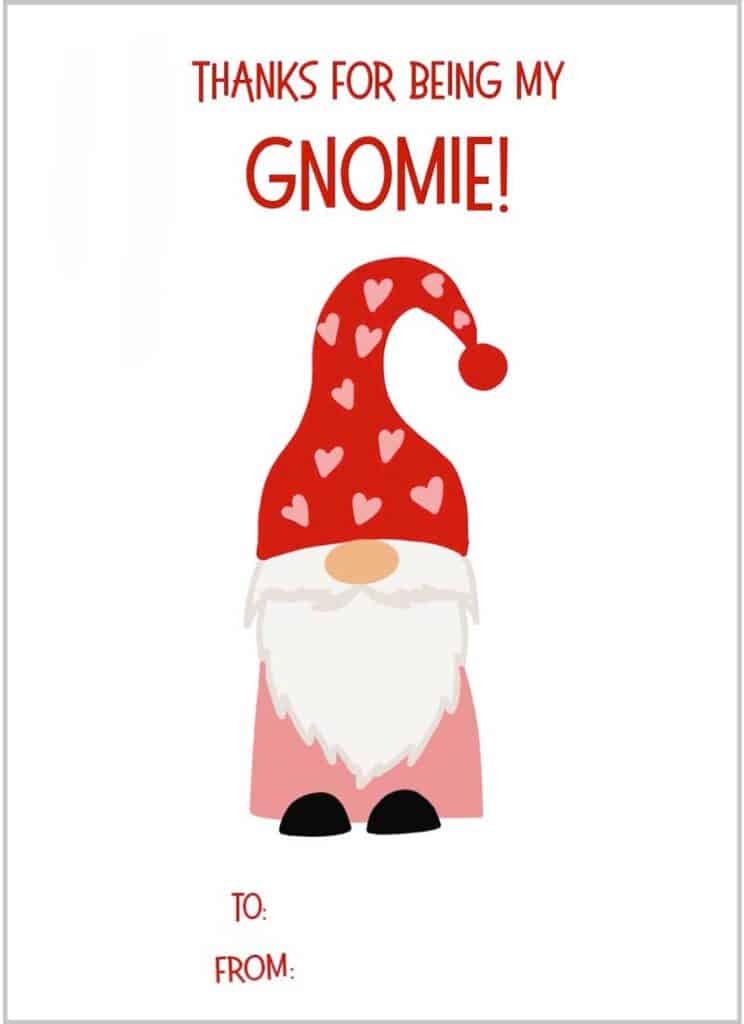 These printables are for personal use only. Do not resell my original copyrighted artwork. (It happens more than you think unfortunately.)
Click here to download the "Thanks for being my Gnomie" valentine
Click here to download the "There's Gnome-body like You" valentine
I hope they make you smile as much as they did for me!