Make your own DIY lip balm with this step by step tutorial, complete with free printable labels!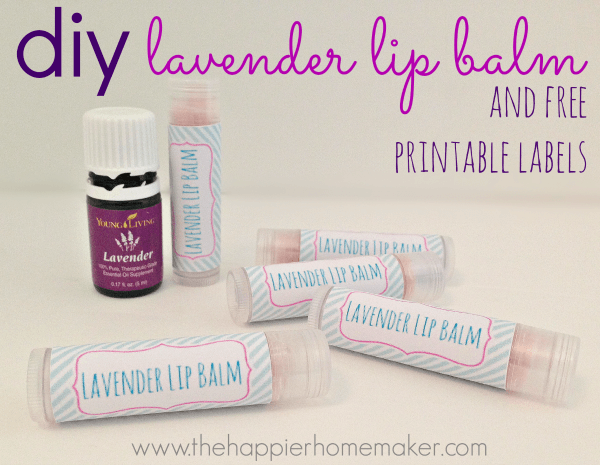 Hey, hey, hey there! It's almost the weekend (can you see the light at the end of the tunnel?) I have a super cute little DIY for you today-DIY Lavender Lip Balm! Not only am I sharing the recipe and how-to to make this awesome all-natural lip balm but also a print and cut label file for you Silhouette owners out there!
Now, on to our DIY Lip Balm! I love using all-natural ingredients to make my own goodies and this lip balm is fantastic for keeping my parched lips glossy! (If your lips are very dry, try my Peppermint Brown Sugar Lip Scrub before this lip balm-you'll be silky smooth in no time!)
DIY Lavendar Lip Balm Ingredients
1.5 tablespoon beeswax
1 tablespoon organic coconut oil
1 tablespoon Shea butter (I also used this in my DIY Body Butter a while back)
10 drops Lavender Essential Oil-I use only Young Living brand
Small amount lipstick if you want to add a tint to your lip balm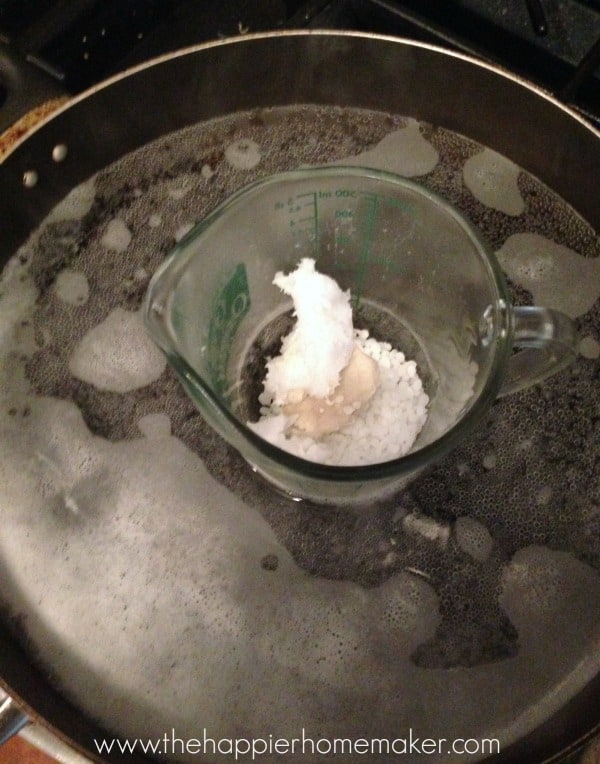 How to Make DIY Lip Balm
In a glass measuring cup, add your beeswax, coconut oil, and shea butter and if desired, a small sliver of lipstick to tint it to your liking. Place measuring cup in a saucepan filled with 1" of water and heat slowly on medium until the mixture is melted. Remove from heat and allow to cool 3 minutes. Add essential oil.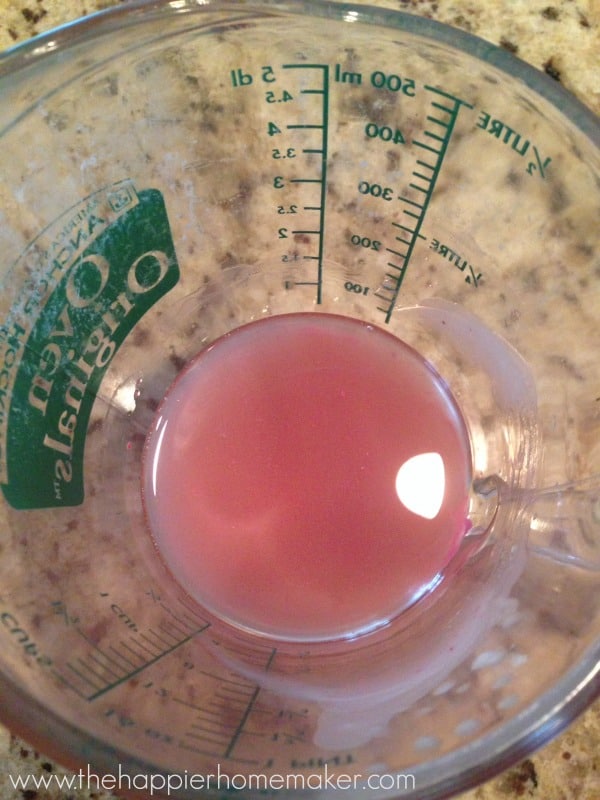 Pour into empty lip balm containers or use a disposable plastic dropper to add it. (It's okay if it spills-allow it to cool and harden for easy clean up!) Place in refrigerator to cool at least 3 hours. This recipe makes 6 lip balms, you can easily double or triple it for easy DIY gifts!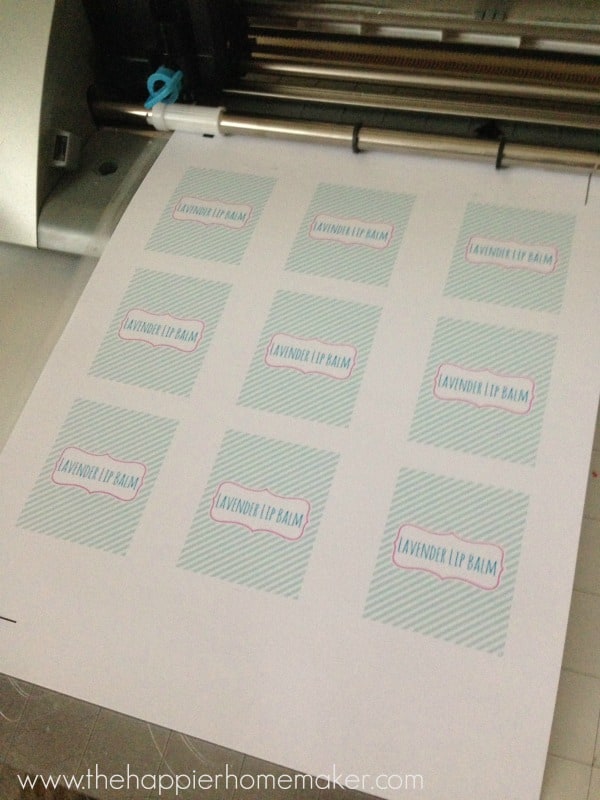 In the meantime while your lip balm is cooling you can download this free Silhouette Cut and Print file to make your labels using Silhouette Sticker Paper or, if you haven't gotten your Silhouette yet I also created a pdf file you can print and hand-cut.
Ta-da! Yay for natural DIY! Plus, these make great gifts! Remember this lip balm, while super moisturizing, doesn't contain SPF so protect your skin appropriately!