Keep your outdoor living spaces bug free by plantings these 7 plants that repel mosquitoes!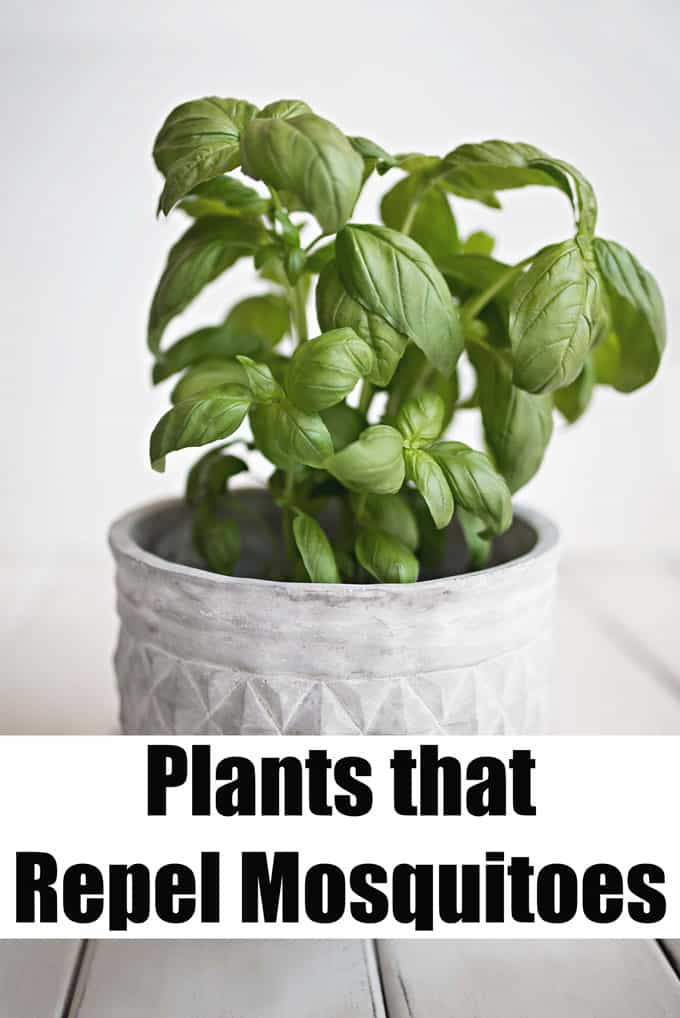 Since we are finally getting settled into our new home I was able to get to the garden center and buy plants at long last...I had been holding off because of our move and it was sheer torture to not get my hands on some potting soil until mid-May!
When I was picking out plants for our balcony I was sure to include a few varieties that are known to repel insects. I am one of those people that if there is a mosquito within a square mile, it will find me and bite me. Seriously, I'll be in a large group of people and be the only one being bitten...I don't know what it is, I tell myself it's because I'm so sweet! 😉
You all know that I try to go all-natural when I can for my family so avoiding chemical insect repellants by using plants was a given! Today I wanted to share a few plants that I like to keep around to help keep mosquitoes at bay.
7 Plants that Repel Mosquitoes
Citronella
You're probably familiar with citronella candles as mosquito repellant but did you know citronella is a plant? The plant's aroma is much more concentrated than products that contain citronella in them so why bother with the artificial stuff when you can keep bugs away and have a pretty little plant to enjoy? Citronella is easy to grow in pots or in the ground and it's the top of my list for banishing mosquitoes! (Make a DIY Citronella candle with this tutorial.)
Lemon Balm
Lemon Balm is a member of the mint family and is another super easy to grow plant (I prefer those because I'm not a natural green thumb!) It can be aggressive in it's spread so I prefer to keep Lemon Balm in a pot to keep it from taking over the yard! You can also use the leaves to make tea!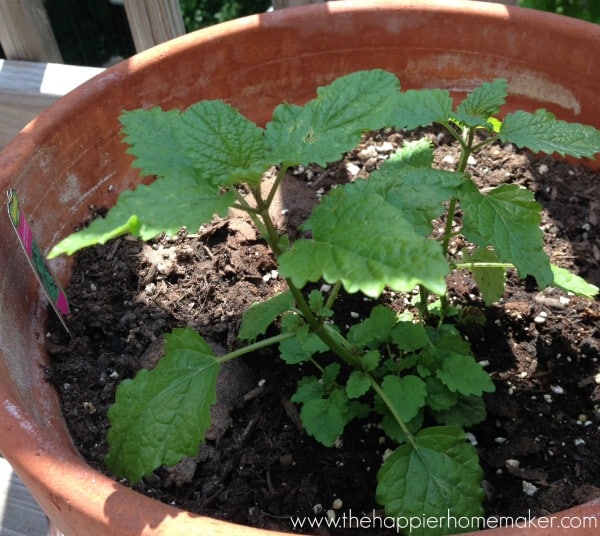 Catnip
I planted catnip for our kitty but it has the added bonus of being an extremely effective bug repellant...in fact there was a study showing it to be 10 times more effective than DEET! Yay for mother nature! If you keep catnip and have a cat, be sure to separate it from your other plants in case your cat gets a crazy playing around-mine likes to roll all around and always knocked down any nearby small planters!
Marigolds
Marigolds have a scent that bug HATE and the added bonus of being easy to grow and lovely to look at. Marigold plants contain pyrethrum, a commonly used insect-repelling chemical found in many insect repellants. I plant these in my in-ground garden to help keep insects away as well.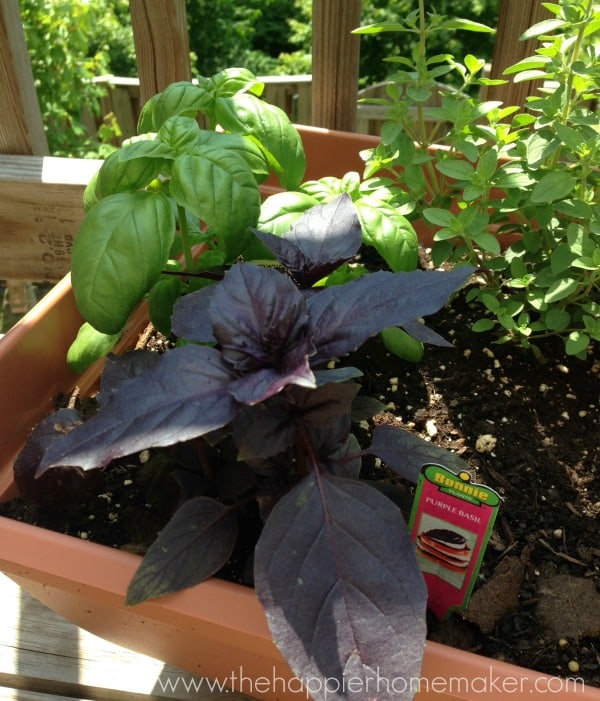 Basil
I love, love, love making pesto (see my authentic Italian pesto recipe here) and always plant plenty of basil. Basil is yet another plant that deters those pesky mosquitos so that's even more of a reason to plant plenty on my porch each year!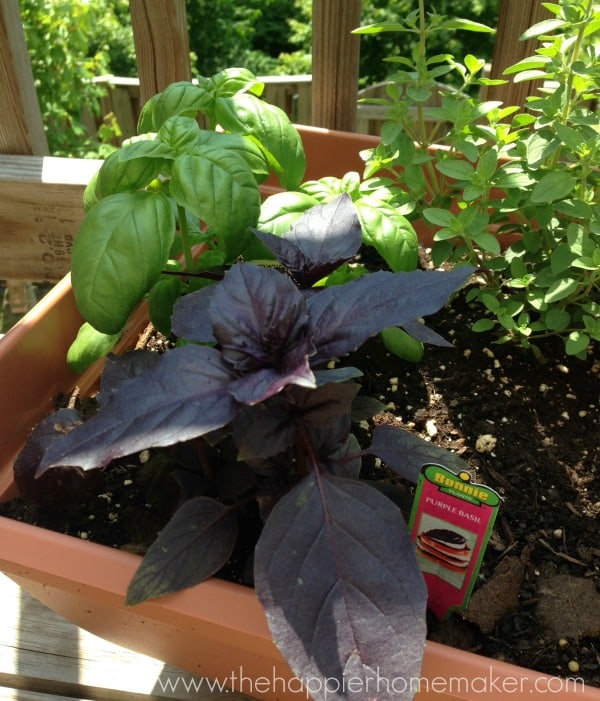 Lavender
Lavender is one of my favorite scents and one of my favorite essential oils so knowing that lavender plants help repel mosquitos is an added bonus, plus I love that I can use it to make my own tea!
Peppermint
Peppermint is another plant I always like to have on hand, I love putting peppermint in my water or tea! Peppermint is widely used as a bug repellant-creepy crawlies hate the smell! Peppermint is super easy to grow...my mom always planted it in the damp areas around our air conditioner units because it thrives in wet areas. It's another plant that likes to spread so keep it in a pot if you don't want it to take over!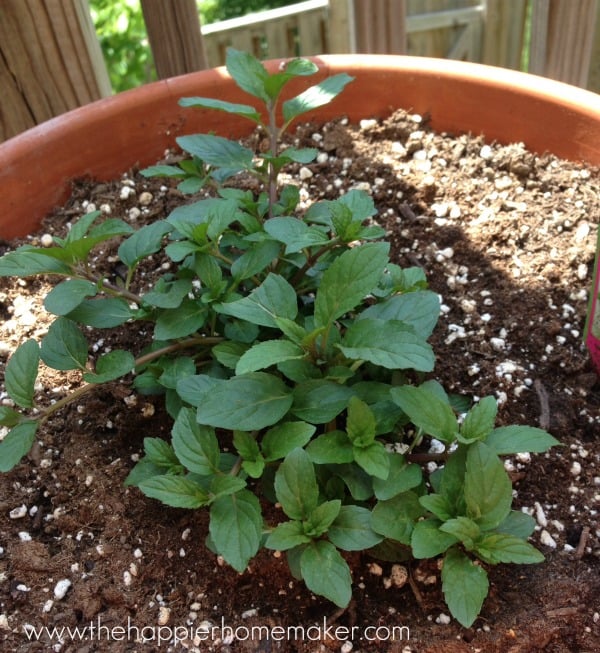 Do you use any of these plants in your gardening? Which of these is your favorite?