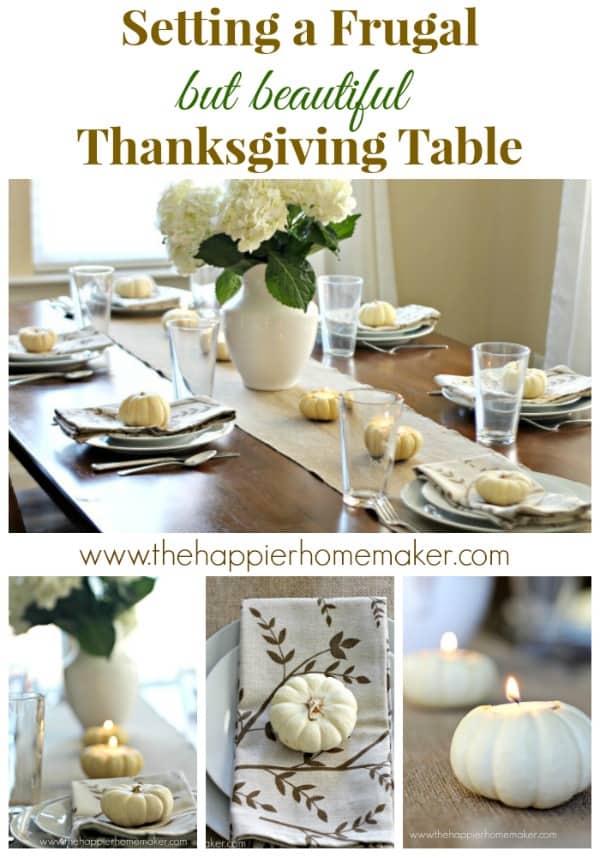 About, oh, we'll say 10 years ago, I was a college student living in a little apartment away from home. That year funds were tight and I decided to skip the drive home for Thanksgiving and instead stay at school and pick up some extra shifts at work. I had a few friends who weren't making the trip home either so I decided to have them over for what ended up being the first Thanksgiving dinner I made myself.
We didn't have fancy table linens or even matching dishes! What we did have was each other an we made a wonderful day of it.
Making your Thanksgiving table stand out doesn't take a lot of time or money. With a few simple touches you can set a beautiful Thanksgiving tablescape without breaking the bank!
Here are some tips for a frugal but beautiful Thanksgiving Tablescape:
Skip the tablecloth and placemats in lieu of a simple runner. Burlap is all the rage right now and this simple burlap table runner adds texture to the table without the cost of larger linens.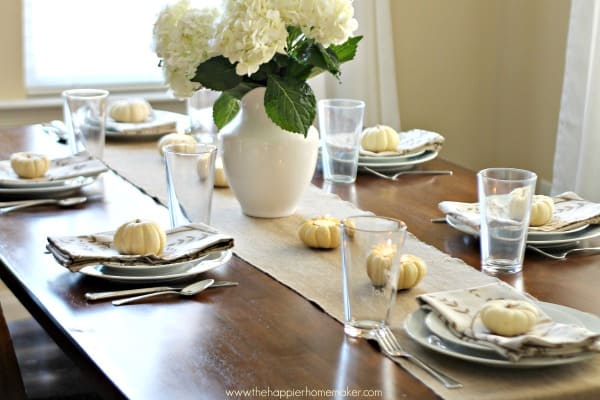 Use all white plates. Basic white plates are a great investment because they can be dressed up for any occasion. Many retailers offer caterer's sets at low cost and most dollar stores carry them as well.
Bring in pattern with your napkins. Look for inexpensive patterned napkins. You could even use high quality paper napkins! If you can sew, making your own is as easy as a hem stitch around a fabric square!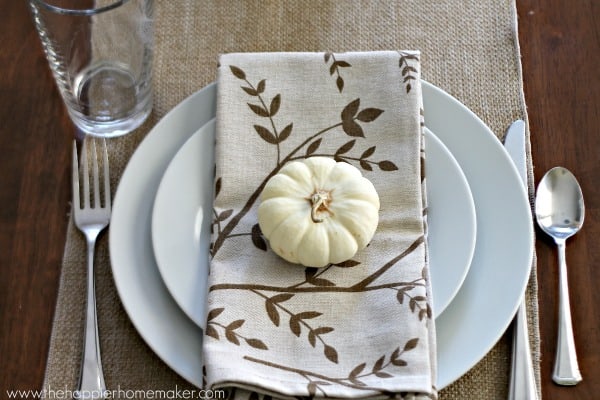 Let your food be the star and go simple with your table centerpiece. A bouquet of matching stems makes a statement without costing a fortune.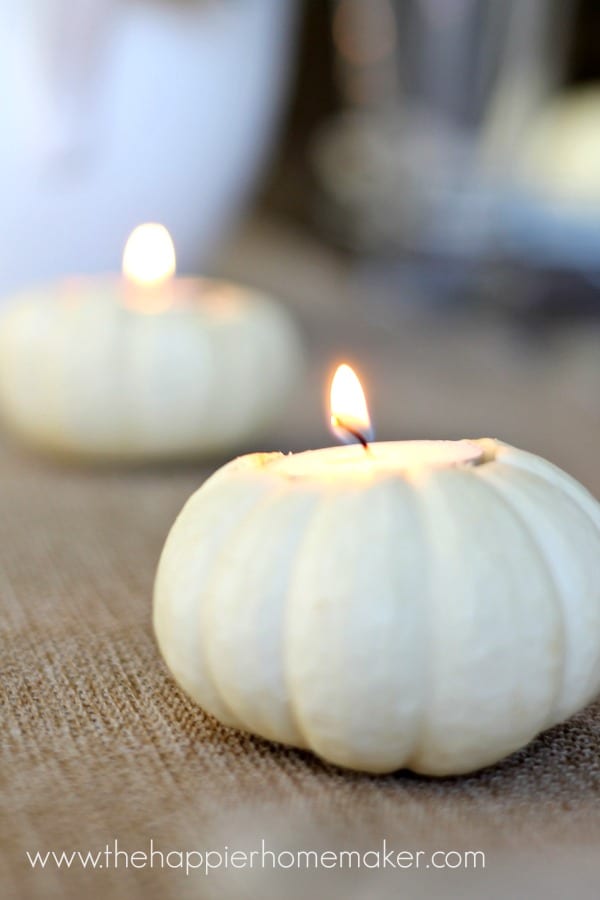 If you're in the mood for DIY you can create these simple pumpkin votive holders for less than $10 and easy to do in a small space (like an apartment!) Simply use a 1.5" paddle drill bit and a cordless drill to cut a hole in your miniature pumpkins (after snipping off the stem!), scoop out the inside and add a votive!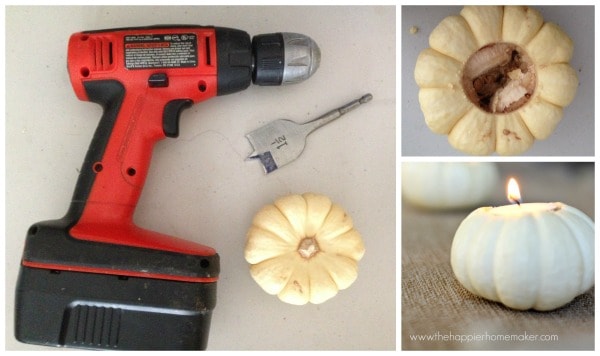 Here is a video I made showing how easy it is to drill a hole in the pumpkin.
Lastly, think outside of the box and add extra touches from the produce aisle. A mini pumpkin or spring of rosemary adds and elegant touch to your place setting without costing a lot of money or taking a lot of time to create.