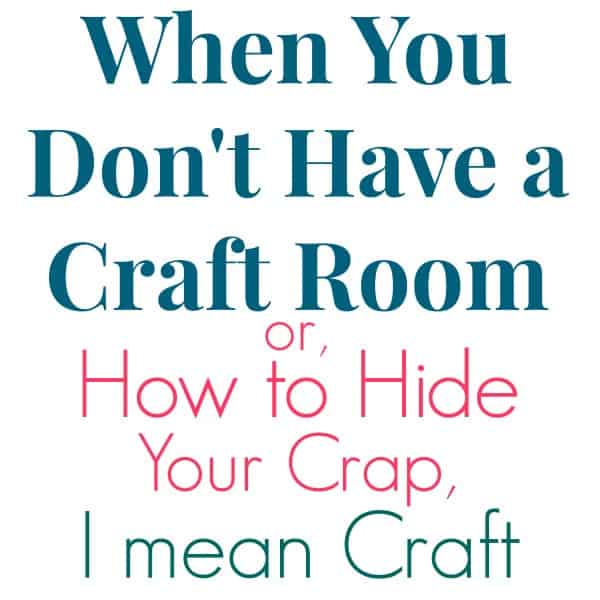 I've been lucky enough for the past year and a half to have one of our upstairs bedrooms be my designated craft room/office space. My older two boys decided to share a room and I eagerly took over the unused space to create my own little girly section of the house.
And while I post pictures of it here looking like this: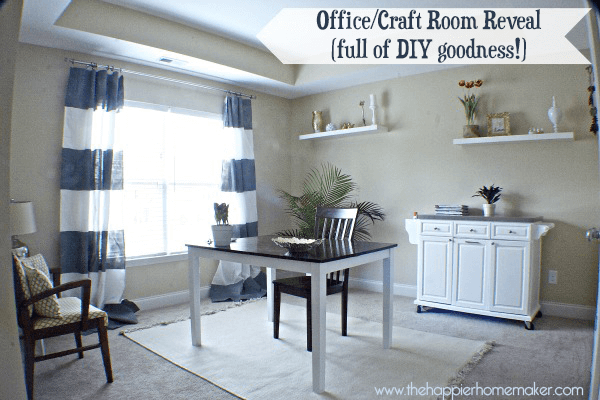 Or this:
The simple reality is that more often than not it looks like this:
That's not that big of a deal because I can always shut the door to the room. That's actually part of the reason it does look like such a wreck so often, I still have my two year old at home with me all day so any time I can sneak away to work in my office is limited so I do projects in spurts while he's distracted or playing independently. In all honestly I do 90% of my blogging "work" sitting at my kitchen island.
So where am I going with all this?
The move.
Coming up. Soon.
The new place is about 1000 square feet smaller than our current house which is not too much of a big deal because we don't really utilize all the space in our current home-we bought it so we could grow into it as our boys grew up.
The new place is a townhouse with three floors. The lower level houses a garage and family room that opens to a small fenced yard (Those two things were a HUGE score for us-a garage so I can park inside and store my tools and a yard for the kids and dog! It's also in a great school zone so we lucked out!) The second floor is an open concept area with a kitchen, living room, dining room, and sitting room. The third floor has three bedrooms and while I considered shoving all of my kids into one room, my youngest isn't going to be old enough yet to share a room with his brothers and not disturb them at night so there's definitely NOT an area for me to designate my office or craft space up on the third floor.
The only real place I can see using as my office is the small portion of the second floor they have designated as a "sitting room" on the floor plan.  (Can you believe we haven't seen it in person yet-we're going to go look at it soon but the rental market up there is insane and we had to move fast so we rented it based off pics of a model and floor plan!) So my dilemma is how in the world am I going to contain my chaos creativity in plain site of the living areas of the house (and my super organized neat-freak in a good way of course husband!!)
So what will stay in the new office and what will need to be brought in to contain the mayhem? I really, really, really want to keep my desk...I love it, got a great deal on it from a neighbor and updated the paint and hardware.  it has great storage and is pretty darn good looking if I do say so myself so I think it should stay.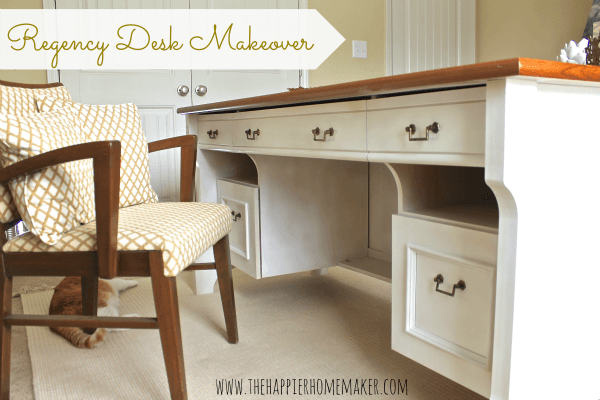 Also my mid-century steal of a vintage chair cannot go anywhere-it stays too. Love that thing.
What will need to go?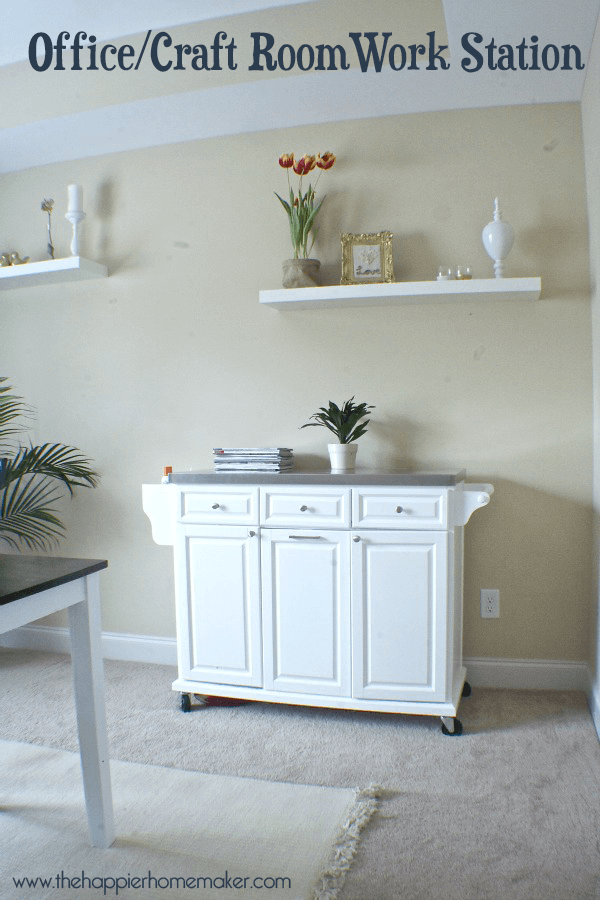 More than likely everything else.  The kitchen island turned work cart and rolling cart for the Silhouette will need to be replaced with closed cabinetry of some sort to conceal my supplies and machines.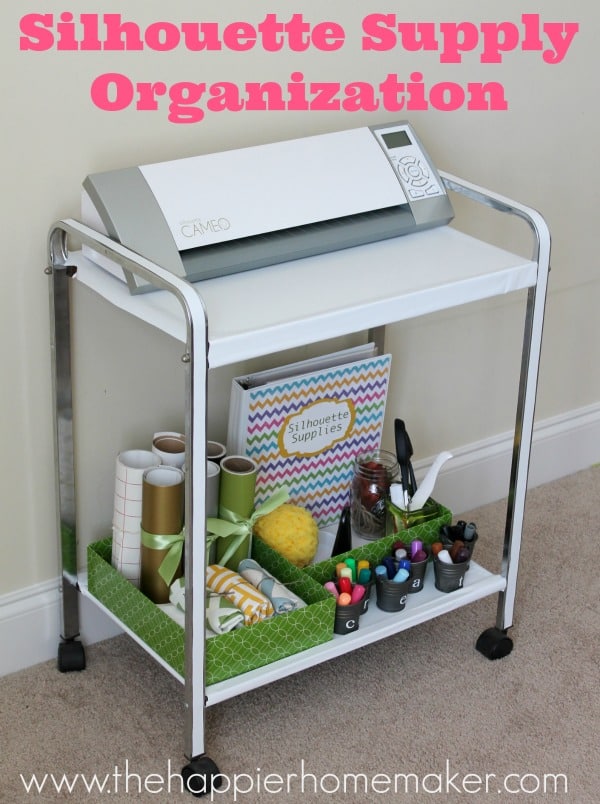 Bonus if I can manage to use my sewing machine and Silhouette in the area they are stored in without having to drag them out and plug them in, etc every time. I've been adding ideas to my Home Office Pinterest Board:
So I'm thinking whatever we decide will most likely involve some sort of IKEA hack with cabinetry or possibly a made over vintage armoire? Perhaps? We'll see!
Where is your crafting area in your home? Do you have any amazing craft areas/offices I should see for inspiration! Let me know in the comments!