Thank you to Rooms To Go for sponsoring this makeover. As always, all opinions are my own.
Being a military family, we are used to making our lives fit into wherever we happen to be living each time we changed duty station. When we moved from England to Georgia and bought a home to carry us into retirement, an office for my blogging business was a "must-have" for me. It was one of the features that drove us to buy the house we ended up choosing.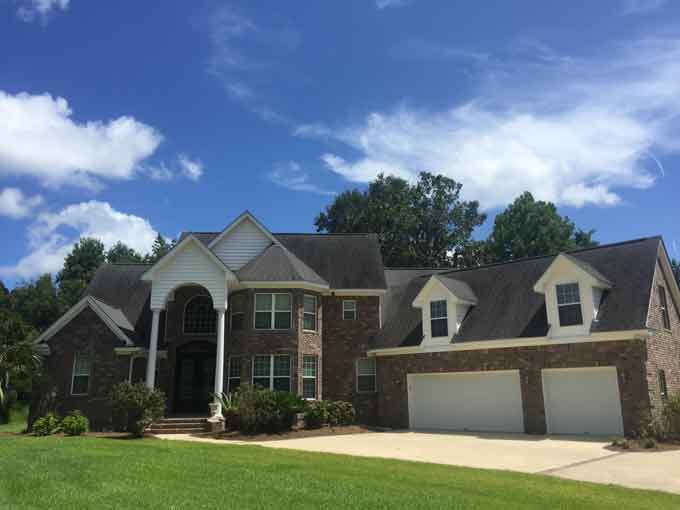 Fast forward almost two years later and I found that the office I felt I had to have seemed a lot like wasted space. While I did use it for storing all of my business supplies, it was cluttered and not terribly functional. Half of the time I was doing computer work I would do it curled up on the living room couch because my office was a distraction and uncomfortable.
On top of the dissatisfaction with the office, we were close enough to family that we were having house guests more than we ever had before. I felt badly kicking my kids out of their rooms every time the grandparents visited or putting our family up on an air mattress. Enough was enough! I decided to transform my office into a multifunctional space that could not only provide me a tranquil place to work but also serve as a guest room when family visited!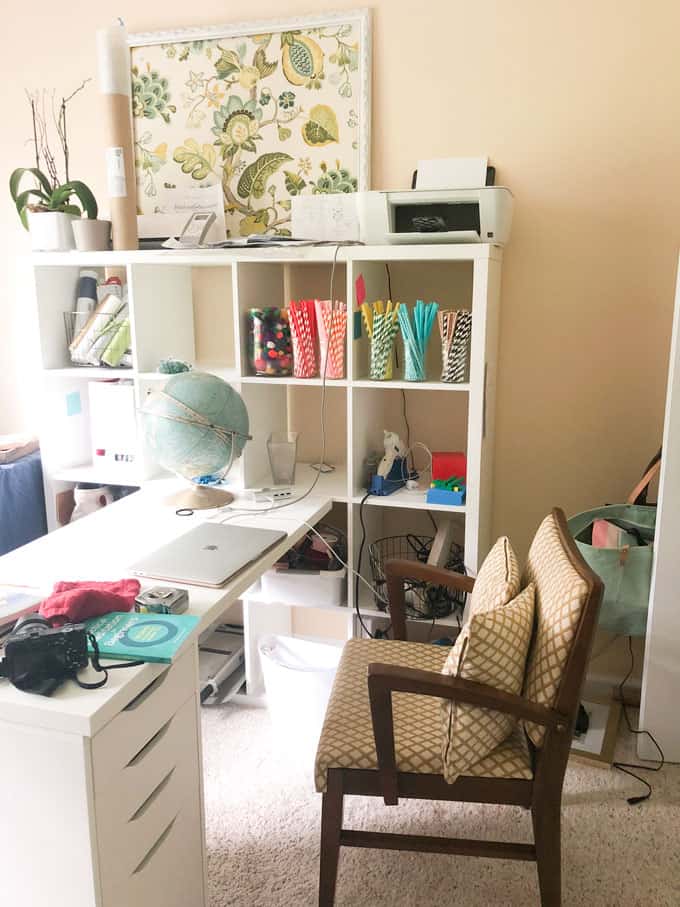 As you can see the office before was a hot mess. The desk system I had installed was supposed to keep my creative, cluttered personality tidy but really just gave me lots of opportunity to spread out and make a big mess. This is what would then drive me to work in the living room instead of using my space for what it was intended for.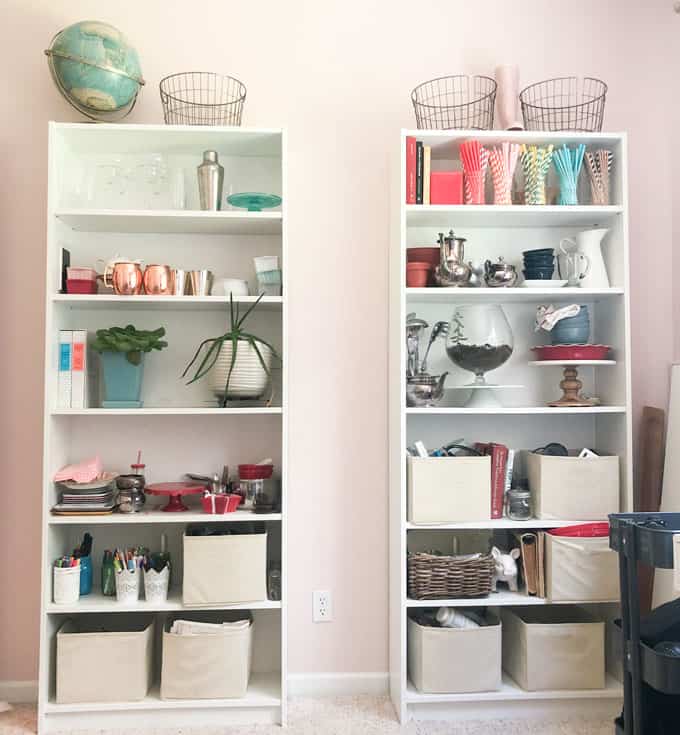 With my oh-so-organized husband at my side, we first purged the office and removed the hulking monstrosity of a desk. I painted the walls a gorgeous blush pink and bought a small midcentury-inspired desk to use for writing. He also helped me install two bookshelves with bins to organize my craft supplies and photography props.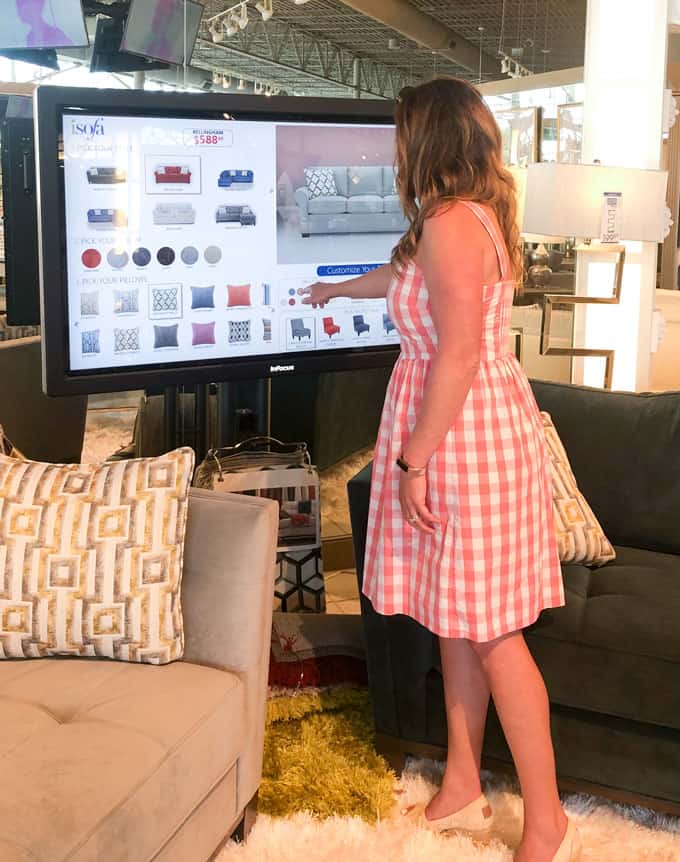 The next step was to find a sleeper sofa to help give me a place to curl up and write as well as give our guests a place to stay during their visits. Luckily for me my mother was in town and since she stays with us often, she accompanied me to Rooms To Go to pick the perfect piece!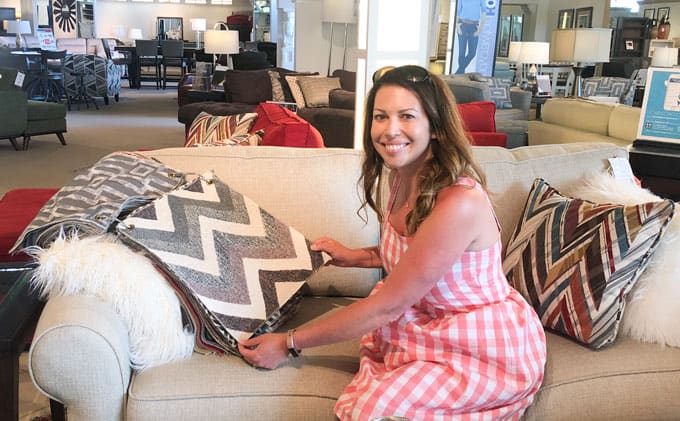 As soon as we walked in the door our sales associate Andria touched base to see if she could help. She guided us through the entire process of finding the perfect piece for the small space we were looking for and helped us pick pillows and even find some coordinating candlesticks in the finish I wanted for the room! To top it all off, I was able to schedule delivery for the following day!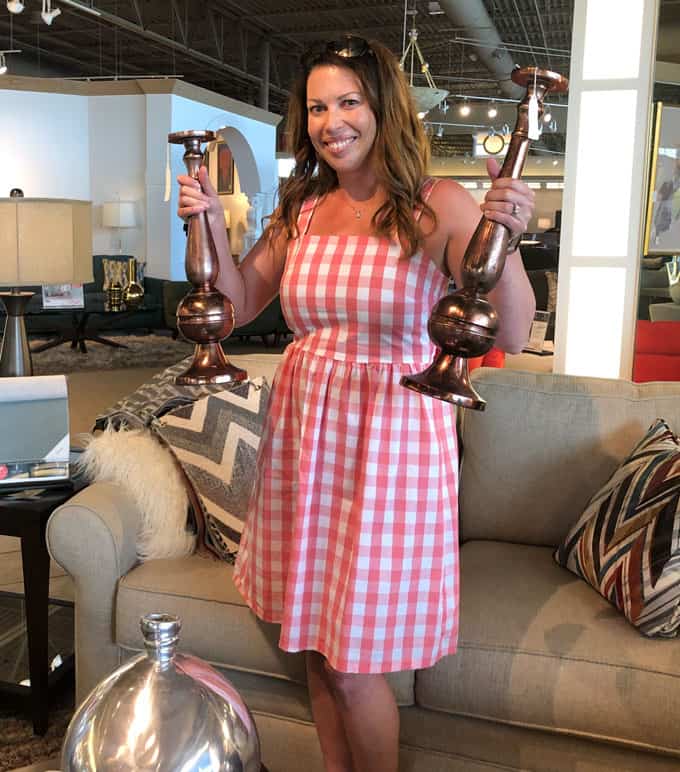 The Rooms To Go delivery personnel gave me a four-hour time frame to expect my delivery as well as a thirty-minute call ahead which I appreciated so much, no one likes to sit around all day waiting for a delivery!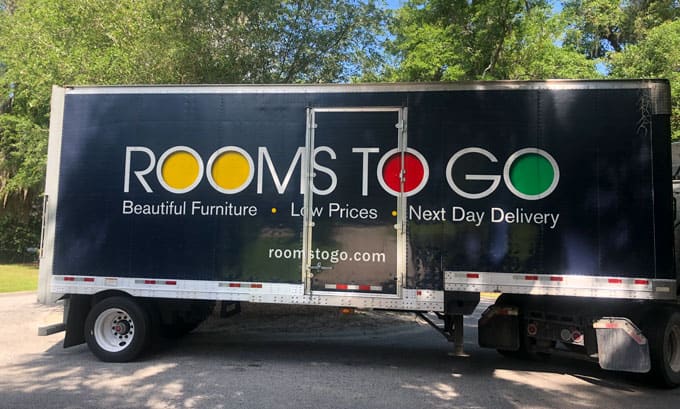 They were super professional and expertly maneuvered the sofa through a tight hallway to my office. They set it all up and ensured the sleeper folded in and out perfectly before parting ways.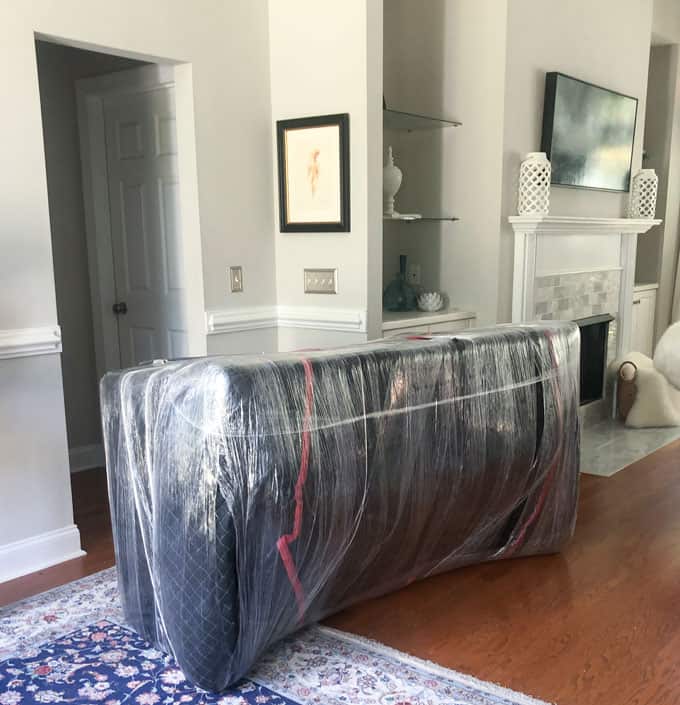 Once the sofa was expertly delivered it was time to transform the office into a guest room! Mom had been enjoying her stay in downtown Savannah during the school week but was staying at our house for the weekend so the delivery was perfect timing for her Mother's Day visit!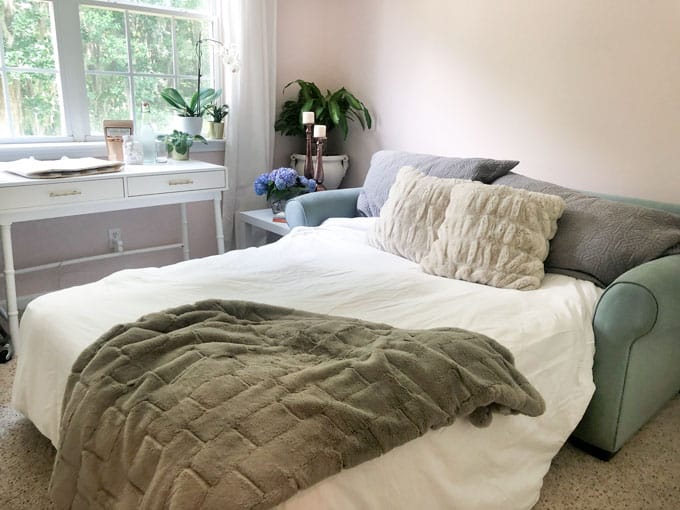 The sofa fit perfectly unfolded into the space, I am so grateful that Rooms To Go offered loveseat sized sleepers! The bed is a full size so roomy enough for one or two. I feel so much better that my houseguests can have their own space in my new multipurpose office than having to sleep on an air mattress on the floor!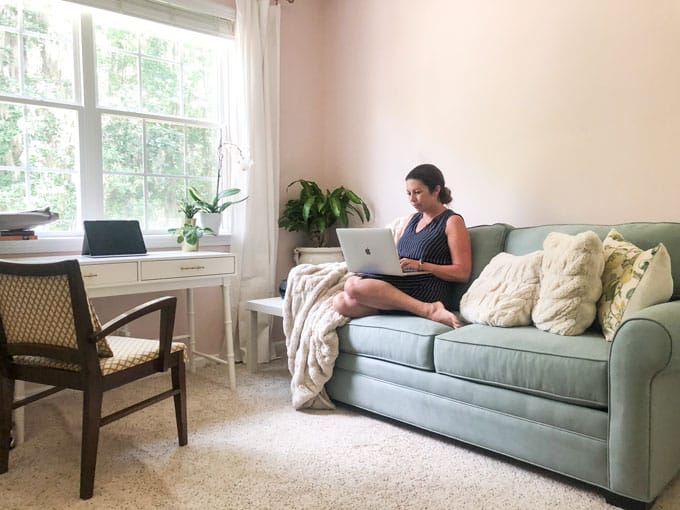 After my Mom was headed back to Virginia it was too easy to fold up the sofa and have my office back!. The sofa is super comfortable for curling up with my laptop and of course, a kitty or two! I couldn't be happier with the gorgeous end result of turning my office into a multipurpose room to not only give me a comfortable and serene place to work but also a welcoming spot for our guests!
Have you stopped by Rooms To Go lately to see their amazing deals? I was so excited to see how affordable and high quality their selection was!