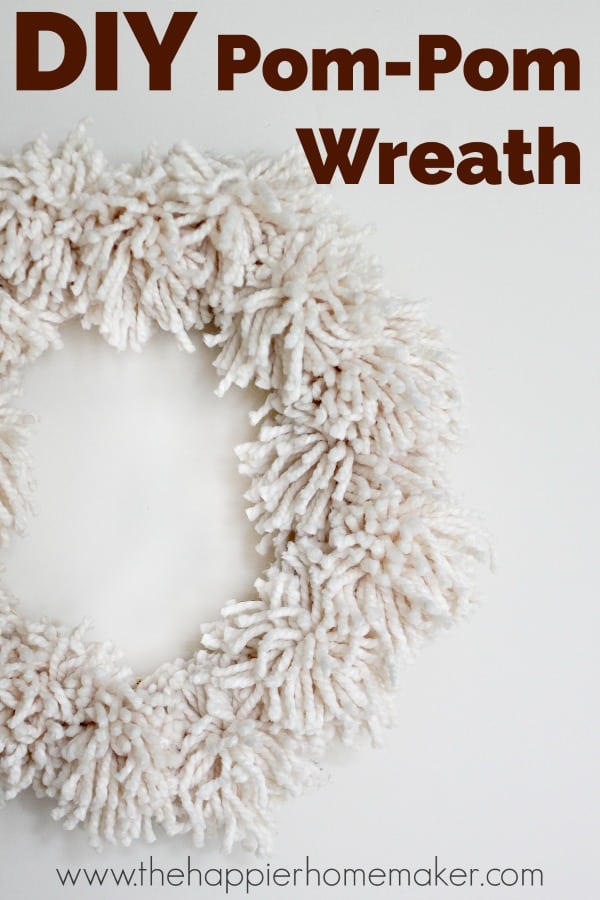 Y'all...I love a pompom. I mean, what's more fun than making one? So when I saw some super crazy thick yarn at the store last week I immediately knew I wanted to snap some up and make pompoms with it. But what to do with giant pompoms? A pompom wreath! I'm totally in love with the neutral color but amazing texture of this wreath and while it fits with my white pumpkin obsession, this wreath is going to be a year round accessory for sure!
Supplies: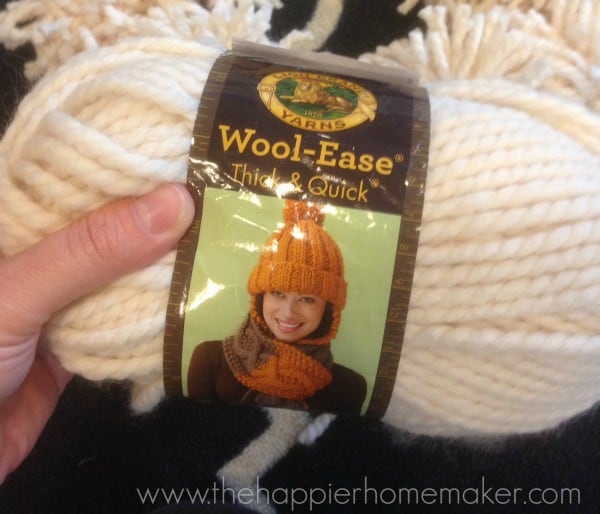 To make the pompoms we need to wrap the yarn around something about 5-6" wide. I used the first thing of that size I saw in my craft area-a pack of jigsaw blades! Wrap the yarn around your form about 40 times.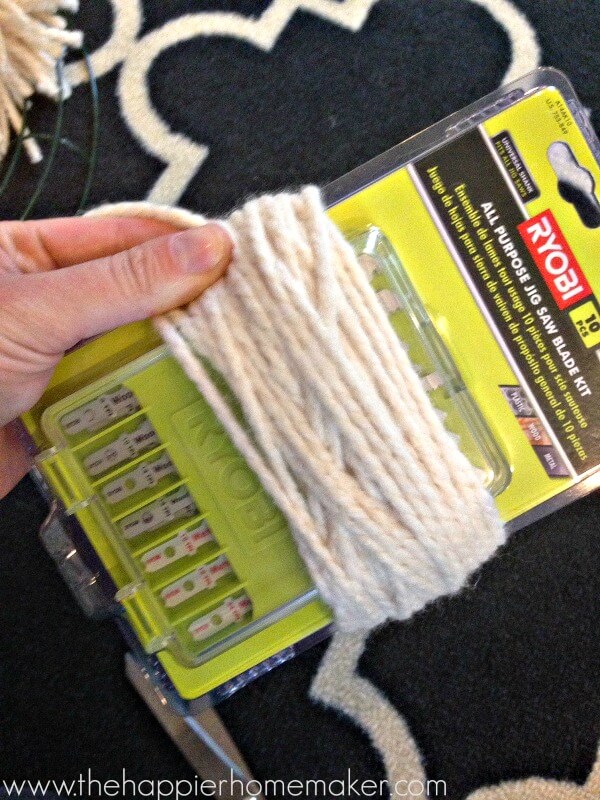 Carefully cut the end and slip the yarn off the form. Cut another piece of yarn approximately 5 inches long and use it to tie a knot around the middle of the yarn.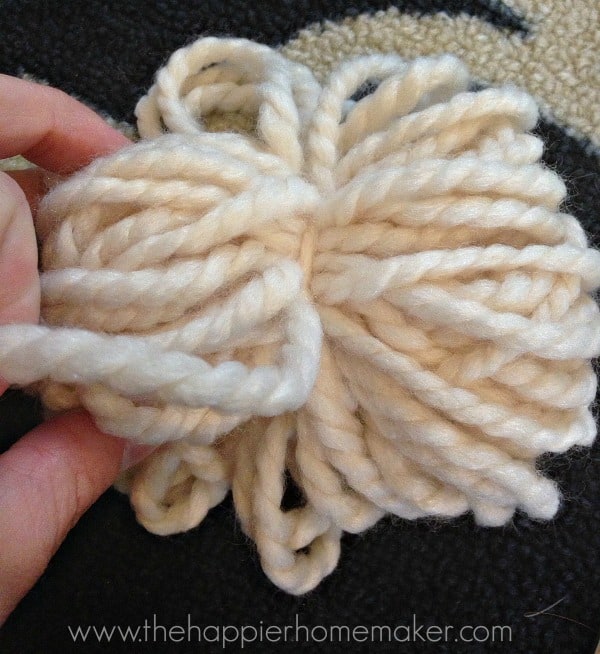 Cut the loops on either end of the knot to create your pompom. Keep on pompom makin' until you run out of yarn-I ended up with about 21 pompoms from two skeins.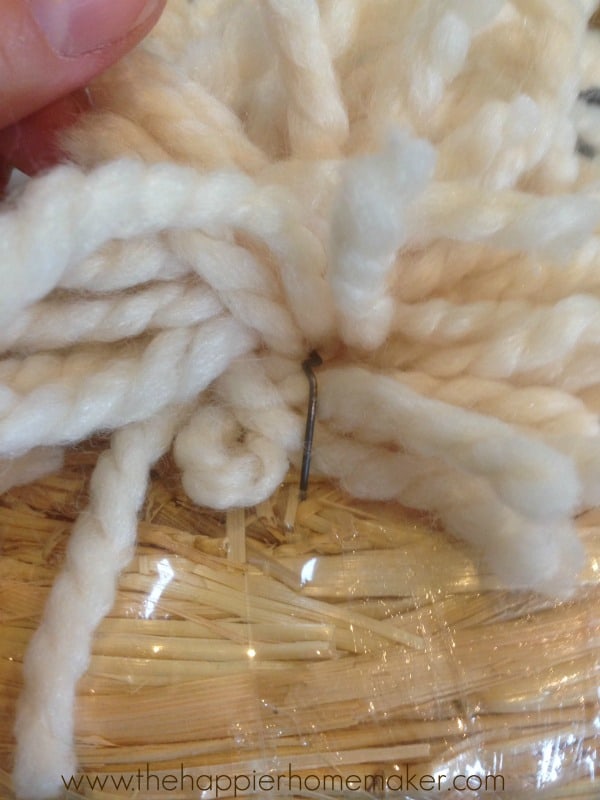 Use the greening pins to attach the pompoms around your straw wreath.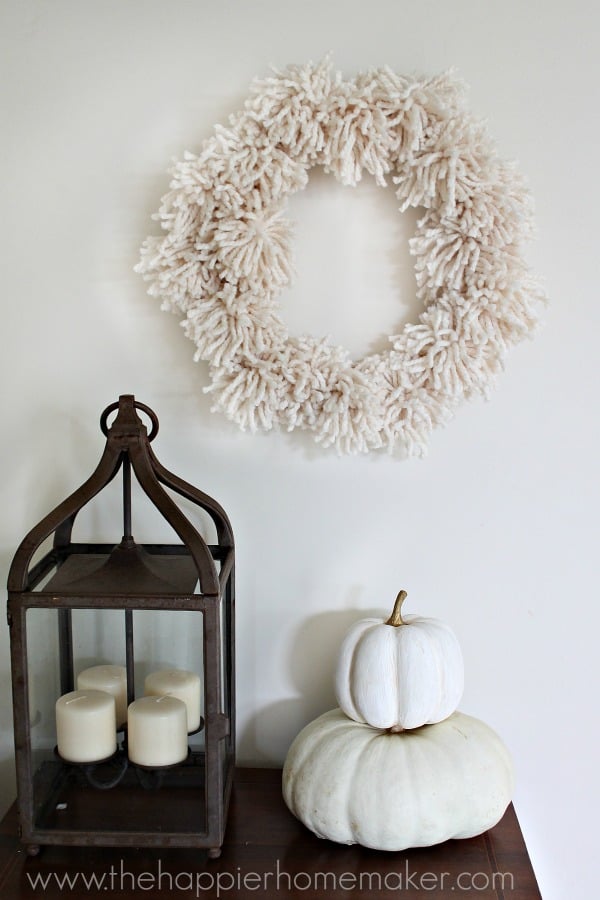 Do you like it? It just makes me smile!
Are you a pompom aficionado like I am? What do you think of the wreath?