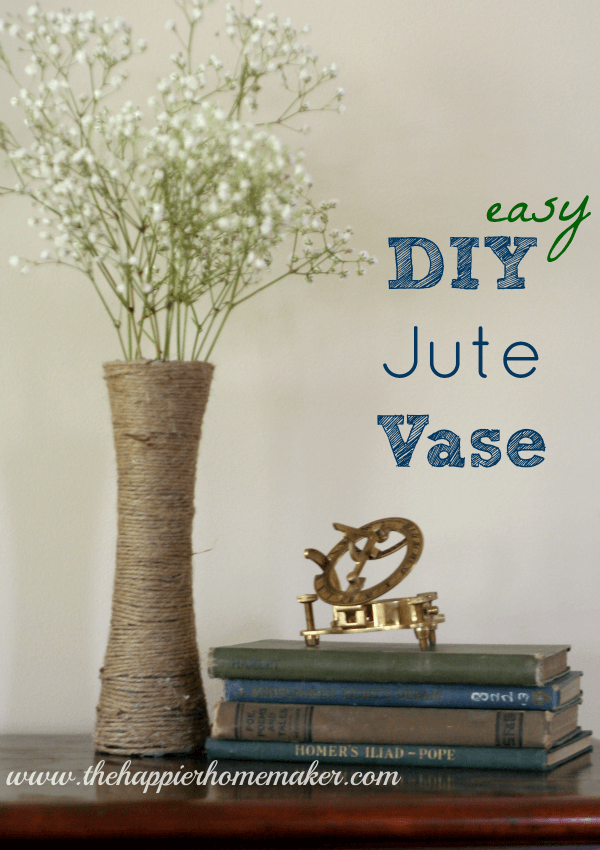 What is it about the textures of jute and burlap that make me swoon? I'm not sure but its rare I can pass it by without a second glance.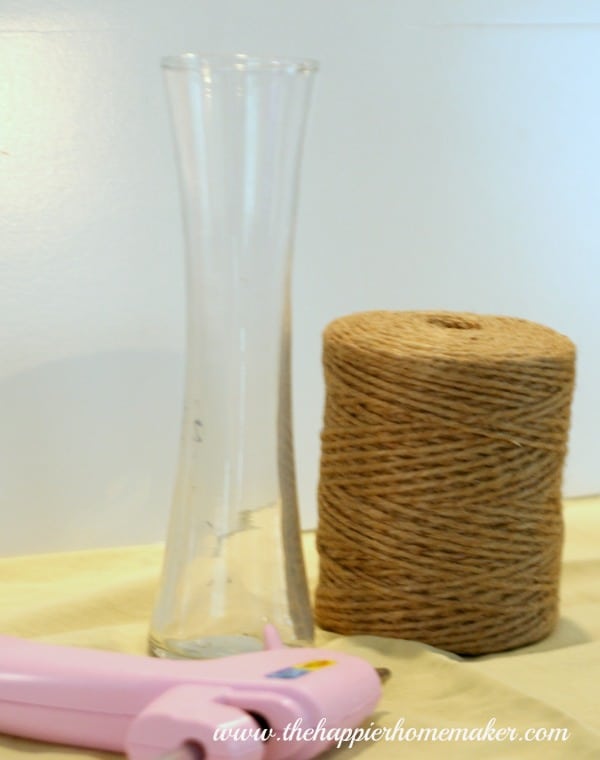 My son has been home from school sick so far this week and when I got him settled on the couch I was looking for a quickie project to do and remembered a roll of jute I picked up at the craft store recently.  I scoured the cabinets looking for something to craft with and found a dollar store vase that would do the trick.  I fired up the hot glue gun and got to work!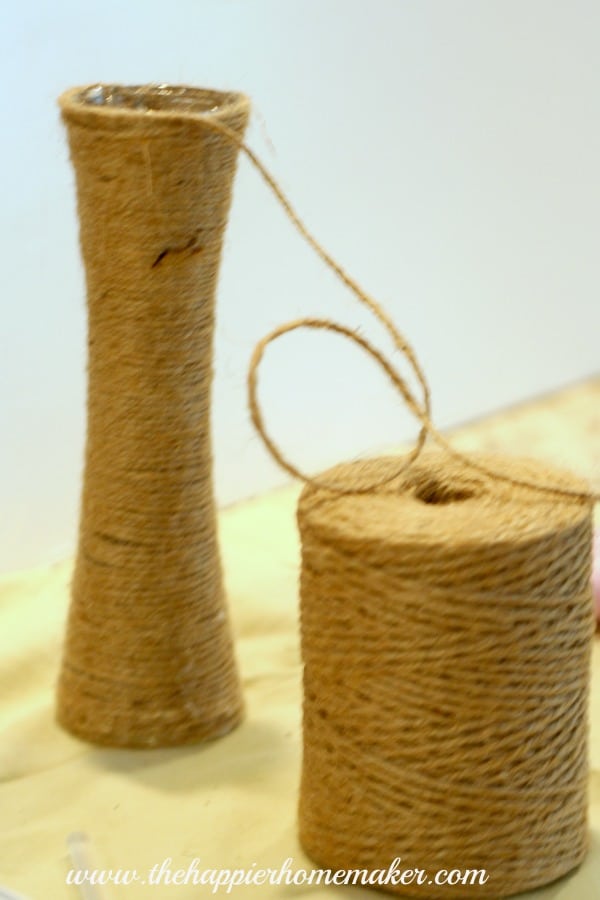 I secured the jute with hot glue at the bottom of the vase and started wrapping, using the hot glue to help hold it in place every turn or two. At the top of the vase I glued the jute around the entire top rim.
Don't be stressed out if you end up with gaps like this in your vase-super easy to fix.  Just snip a bit of fabric and glue it in to fill the space! Easy peasy! I love that this was such a frugal project and a great way to add some texture to your decor.